Soda Dungeon 2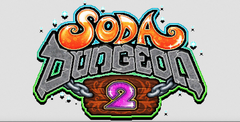 Click the "Install Game" button to initiate the file download and get compact download launcher. Locate the executable file in your local folder and begin the launcher to install your desired game.
On the lookout for a new mobile game to try out? Then you might want to take a look at the hugely popular Soda Dungeon 2. A sequel to the 2015 dungeon crawler, this free-to-play mobile game has quickly become a favourite. So much so that it is now also found on PC, with a port available to buy on Steam. With a big reputation to live up to, then, how does the sequel to the pixel-detailed dungeon crawler manage to keep things fresh? Or has the pop gone flat?
Dungeon crawling at its simplest
Soda Dungeon 2, then, is a dungeon crawler that follows much of the same style and thinking as the original. Within the game, you go through a huge dungeon surface, fighting off various foes and using your rewards to upgrade the village.
This allows you to start that familiar gameplay loop of winning, killing, looting, upgrading, and then moving deeper into the dungeon. You repeat this until you are strong enough to go all the way and beat the final bosses of the game. In a similar vein to other dungeon crawlers like Minecraft Dungeon and Diablo, you slowly but surely build up your skills and your gear before you can go any further. However, unlike the games above, this uses a turn-based combat system akin to something like Final Fantasy albeit without the massive, prolonged story and exposition. It's also got an Auto mode so you can leave the fighting to the AI.
The dungeon provides you with numerous bosses to fight through and tough, challenging levels to overcome. Part of the charm also stems from the fact that you need to keep growing and slowly improving to succeed. If you ever played Darkest Dungeon, then that addictive gameplay loop should be immediately apparent.
Addictive dungeon crawling for any fan of the genre
With a quality pixel art style and an interesting enough gameplay style, this is a dungeon crawler that really does offer something that is easy to enjoy. You learn about the various attacks of your enemies as time goes on, helping you to progress through the dungeon in a slow-but-sure manner. Definitely something that you should think about taking further if you like dungeon crawlers. Progress is gradual, but each run is rewarding enough to keep you coming back.
Over the game, you get to build up various quests, develop buildings in the hamlet, and craft new gear. It's also possible for you to get new adventurers, ala DD, from the tavern that fills up as you move further into the dungeon. Really, this is a Darkest Dungeon imitation that lacks the same booming atmosphere, but gives you all of the enjoyment and entertainment that one might expect.
8.5
It's a simple enough title, and one that you should definitely try out if you want a mobile-friendly experience that is very easy to fall in love with.
Pros:
Interesting and addictive gameplay loop; easy to play
Great for those who are playing when on-the-go
Ideal for anyone trying to learn dungeon crawlers
Cons:
Lacks the same separation in atmosphere as other dungeon crawlers
Download Soda Dungeon 2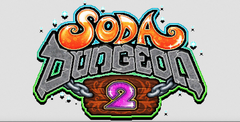 System requirements:
PC compatible
Operating systems: Windows 10/Windows 8/Windows 7/2000/Vista/WinXP