Speed Kings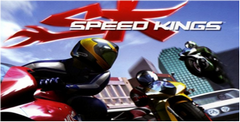 Click the "Install Game" button to initiate the file download and get compact download launcher. Locate the executable file in your local folder and begin the launcher to install your desired game.
Speed Kings, one of the latest titles from Acclaim, at first threatens to be a questionable racing title, however, I found playing Speed Kings to actually be a very enjoyable experience. It certainly isn't the most polished title I've seen, but they do a few things right, a few special things that make this a game worth playing.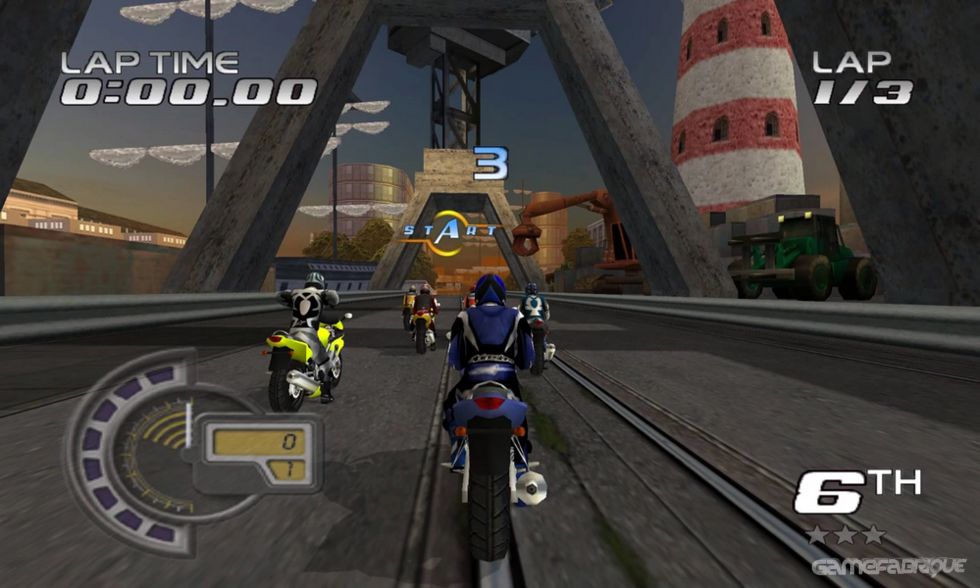 Let's start off with the graphics. They aren't that great. There's a little bit of 'Fast and Furious' style visual that pops up when you hit the turbo, but for the most part, nothing about the graphics stands out. In many ways, they can be quite annoying, as they sometimes make it hard to avoid obstacles, with poor detail and a relatively short view distance. In terms of modeling vehicle shapes and color, the game works well enough to be convincing. And with all of the licenses packed into the game, they've actually got a variety of different motorcycle bodies, instead of just one model with different colors.
In gameplay, this title isn't all that strong, but it's good where it counts. First, there's a drivers license area that teaches you some of the fundamental rules and tricks of gameplay. Next, when you're racing, the tricks themselves are easy to pull off, requiring very little practice. There's even a button to do a powerdown, where you lay the bike down on the pavement to slide under low obstacles. Yes, it's short on the realism, but long on the style. The AI is quite challenging, perhaps a bit too challenging, but if you can avoid smashing into too many things (kinda difficult actually) you won't have much to worry about. There are even front and back brakes for the bike, which actually affect the performance and trick handling, which I found to be somewhat original.
All in all, I'd definitely get this game from the bargain bin, although I'd think twice about getting it brand new.
Download Speed Kings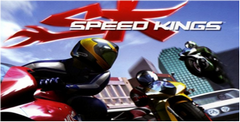 System requirements:
PC compatible
Operating systems: Windows 10/Windows 8/Windows 7/2000/Vista/WinXP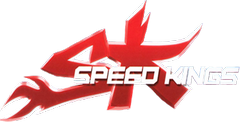 System requirements:
PC compatible
Operating systems: Windows 10/Windows 8/Windows 7/2000/Vista/WinXP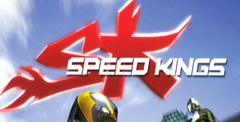 System requirements:
PC compatible
Operating systems: Windows 10/Windows 8/Windows 7/2000/Vista/WinXP
Game Reviews
People say:
5
The marketing types, and even Greg S., might pitch Speed Kings as a cross between Burnout (the big crashes and trick-based turbo system part) and Road Rash (the guys on motorcycles beating on each other part). Don't believe them--it doesn't live up to either game. You race through a series of meets, unlocking new bikes and tracks, but thrills are relatively scarce. Performing trick moves and brazenly flaunting traffic laws earns turbo boosts, but you'll hardly need the extra oomph in order to beat the weak computer-controlled opposition, despite the frustratingly frequent crashes. Once you learn all the tricks (also pretty easy--they're in the manual) and play through the meets, that's about it. Oh, there's more stuff to unlock via the tedious Time and Trick Attack modes, but none of it's much fun. Multiplayer is also a letdown: No more than two can play at once, and there's only one mode (Tag) that isn't already in the single-player game. It's a renter. On a very slow night. When everyone you know is out of town.
7
Such haters! I maintain that this is a nearly perfect mix of Road Rash and Burnout. Riding full throttle into oncoming traffic while beating on other bikers will get your pulse racing and your palms sweating. The whole trick system is pretty useless, though. It's cool to pull off a trick at high speeds, but it almost always leads to a wreck. Luckily, it's never required during a race, so no big deal. The only other things really holding Speed Kings back are the boring graphics and mind-numbing music.
5
This racer hits two major speed bumps: unavoidable crashes and dumb-as-dirt A.I. Case in point: I wiped out 12 times on the Sunny Detroit track, yet I still came out victorious because the CPU riders never strayed from the pack. And eatin' the pavement left little time to take advantage of Speed Kings! strengths, like sliding under obstacles or brawling with fellow riders. Factor in so-so graphics and poor tunes and you won't find much incentive to unlock new bikes and courses. A next-gen Road Rash? Whatchootalkinbout, Greg?