Stephen's Sausage Roll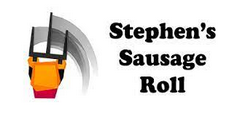 Click the "Install Game" button to initiate the file download and get compact download launcher. Locate the executable file in your local folder and begin the launcher to install your desired game.
Stephen's Sausage Roll is brought to us by the incredible mind of puzzle maker Stephen Lavelle who is one of the most renowned indie developers on the scene. As you have probably guessed, this is a puzzle game and it is one of the most challenging puzzle games I have played. Full disclosure here, I hated this game at first, hated it! However, the more I stuck with it and the more I learned what the game wanted from the more I began to see why so many people love this game.
Getting On A Roll
There is not exactly a ton of story in the game, but if you have come into Stephen's Sausage Roll thinking it is about the British delicacy that is a Gregg's Sausage Roll, you might be disappointed. All joking aside, the premise of the game is that you play as this little blob fellow who has a giant fork and he wants to make sure that his sausages are cooked properly.
Powering The Grid
I think that this is the kind of game that is very hard to describe to people. Each level is based on a grid and there is a sausage roll that is two grids in its size. You take up a grid and so does your fork. The idea is that you move the sausage around the level so that it rolls over the burners. You have to make sure you hit each side of the sausage to ensure it is cooked. If you miss a side, you fail, if you cook the same side twice, you fail. It is the kind of thing that sounds very simple, but it is very difficult.
If I Could Turn Back Time!
Man, a Cher reference, really? If you get completely stuck when you are on a level, you can just restart, but the gameplay mechanic that made everything click for me when I was playing Stephen's Sausage Roll was how you can roll back a turn. If you make a move and realize that it did not work, you can quickly move that turn back. This is a feature that is there to encourage you to experiment and try new things. It is very clever and it can come in handy too as you can get yourself stuck in this game pretty easily.
One More Time
As you progress through the game, new mechanics are introduced to you. One example of this is that you are using a fork, right? Well, as you progress levels have raised sections that allow you to stick the fork into the sausage. You cannot do this on the earlier levels as there is nothing for the sausage to push against. Stairs will feature as you progress too and this can allow you to stack sausages. Just when you think that you have all the answers, Stephen's Sausage Roll changes the questions! I hope that Rowdy Roddy Piper reference made up for my Cher one earlier.
I can see why some people would play this game and hate it. Heck, I was there with you at the start of the game. I am sure some people will start playing the game, get frustrated, and never come back to it.
9
However, I think there is something very clever and special about this game and the more I played it the more I found I enjoyed it. Stephen's Sausage Roll is one of the most challenging puzzle games that I have ever played and if you are a real puzzle game connoisseur, I highly recommend that you check it out.
Pros:
This is a very challenging puzzle game
The whole premise is so weird that I love it
You feel like the smartest person alive when you figure out a puzzle
I like the way it introduces new mechanics
Cons:
I can see the game being frustrating for many people
Once you figure out a puzzle that is pretty much it
Download Stephen's Sausage Roll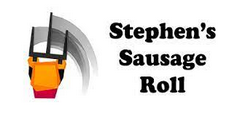 System requirements:
PC compatible
Operating systems: Windows 10/Windows 8/Windows 7/2000/Vista/WinXP
Similar Games
Viewing games 1 to 8