Poppy Playtime - Chapter 2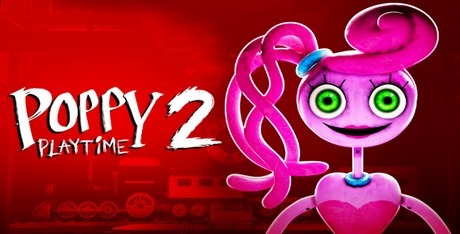 Download Poppy Playtime - Chapter 2 and continue the terrifying journey through the sinister toy factory! Solve chilling puzzles, uncover dark secrets, and survive the horrors that await. Are you ready to play? Download now!
If you enjoy puzzles and horror, Poppy Playtime – Chapter 2 is the chilling continuation of a horror story that will keep you enthralled. As you continue your escape from Platime Co's abandoned factory, you must dodge vengeful toys and escape with your life.
Poppy Playtime – Chapter 2 is an add on to the original game, Poppy Playtime, and requires it to be played. It's currently available for free on Steam. This has caused some outrage for loyal fans, who originally paid for it and now see it free but are also obliged to pay for the next one.
Extremely short gameplay
Although longer than Poppy Playtime, Chapter 2 is still very short by any measuring stick. Some people report being able to finish it in just 20 minutes, but even someone taking their time could make it through in less than an hour. That's not very much play value, even if the first chapter is now free for curious players. Be forewarned, the puzzles can be very challenging. They're similar to the puzzles in Resident Evil 7: Biohazard, which may drag out the gameplay to as long as 2 hours if you have trouble getting them just right.
Buggy
There are also currently many issues with Poppy Playtime – Chapter 2. One such bug is items can fling you around the room, even when not intended to. You can also end up getting stuck on train tracks, paths going missing, and even save points getting reset. Many people also report that the grapple swinging, although clever, is at best difficult to manage and at worst doesn't work properly.
Excellent graphics for an indie
Many indie games fall short in the graphics, but Poppy Playtime – Chapter 2 has graphics that are relatively clear and well done. The backdrop is, as always, atmospheric and adds beautifully to the overall mood of the game.
Decent horror
The game does a good job of being scary. It builds on the first part of the game, adds a new character, and manages to offer plenty of thrills and chills through the very short section of this game. Poppy Playtime – Chapter 2 is genuinely frightening and does a great job of scaring players through the storyline.
This next chapter of the game shows a lot of promise. It is frightening, has good graphics and sound, and does a good job of capturing the mood of the story. Unfortunately, the bugs still riddling this game can take the fun right out of the storyline.
6
The price of the game is also a bit steep for a game that is so short. This is especially the case since when Poppy's Playtime first came out it cost money but is now free—with no discount to the fan base who paid for what became a free game. This and other developer mistakes, such as see-sawing prices for Poppy Playtime – Chapter 2 have caused a lot of anger in the community. Without knowing what to expect for the future, it's hard to enjoy the game.
Pros:
Terrifying
Decent storyline
Beautiful graphics
Cons:
Download Poppy Playtime - Chapter 2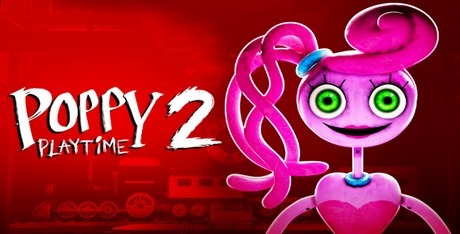 System requirements:
PC compatible
Operating systems: Windows 10/Windows 8/Windows 7/2000/Vista/WinXP
See Also
Viewing games 1 to 9