The Sims 2: Bon Voyage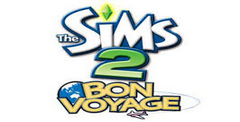 Click the "Install Game" button to initiate the file download and get compact download launcher. Locate the executable file in your local folder and begin the launcher to install your desired game.
I will admit that when The Sims 2: Bon Voyage came out I was kind of checked out. My girlfriend at the time (now my wife) was not and insisted we get this expansion. Well, I am glad we did as this is a pretty interesting expansion for The Sims 2 and one that I feel does not really get enough attention.
Holiday…. Celebrate!
The whole point of the game is what you would expect, to take your Sims on holiday. I like this idea as it lets you have fun with your Sims, but everything here feels way more laidback than in a regular game of The Sims. The game manages to capture the feeling of being on vacation very well. What is really cool is that if your vacation goes well, when you take your Sims back home, they can have some boosts to their stats. You can either go on a solo holiday or you can take a bunch of Sims on a group holiday.
Where To Go, Where To Go?
Considering that, The Sims 2: Bon Voyage is an expansion for The Sims 2 and is well over a decade old. Looking back, it is very impressive at how much stuff they have put in here. You have three different location spots in the game. There are beaches, the woods and an oriental/far east vacation spot for you to go to. Each one of these as you would expect has different things you can do.
For example, on the beach you can look for shells, in the woods, you can go camping and in the far east, you can play a game of mahjong. Each vacation spot has tours that you can go on which are fun as well as mini-games and fun souvenirs you can get to bring home. Everything moves at a bit of a slow pace and that is an aspect of the expansion that I really do like.
Bigfoot And The Henderson
This would not be a Sims expansion if there was not something "weird" and "kooky" about it and what they have done here is tremendous. Bigfoot, no not the monster truck, but the actual Bigfoot is in this game and you can actually have it so he moves back with you. I love this kind of humor and it is an aspect of The Sims I have always found a great deal of fun.
Overall, I will say that despite not being interested at first, The Sims 2: Bon Voyage is a solid expansion. It adds just enough stuff to get you reinvested in the world of The Sims 2 and that is all you can really ask for. I think that they did a good job with this and the more fun and slow-paced nature of it fits the vacation theming very well.
Final Score: 8/10
Pros:
The game has Bigfoot in it!
Three different vacation spots
Plenty of things to do
I like how your vacation can have a positive effect on your Sim
It is very addictive
Cons:
Once you have done all the vacation spots, not sure you would play it again
A few more things you could take back to your city would have been great
Download The Sims 2: Bon Voyage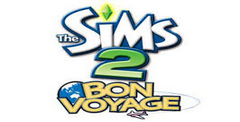 System requirements:
PC compatible
Operating systems: Windows 10/Windows 8/Windows 7/2000/Vista/WinXP
Game Reviews
Shocking. I'm Actually shocked. This is what happened when I played Bon Voyage and what I can only assume is the entire point of the expansion.
I dressed my Sim in a grass skirt and sent him off to a Hawaiian village (one of three holiday locations) where, having booked a hotel room, he came across a woman. This woman, for no real reason other than social incompatibility algorithms, took a disliking to my Sim, a disliking that culminated in a bold confrontation around the hotel's hot tub that night. While four men relaxed in the tub, a heated science debate erupted mere feet away - my Sim claimed 'rockets', this woman insisted atoms'. Tempers flared.
So my Sim hit her - he physically assaulted the woman in a savage beating that lasted half an hour. Instead of helping the victim, the four men hopped out of the tub and started cheering. They whooped and shook their hands in the air as the woman desperately tried to escape the vicious attack, only to be brutally dragged back into the affray for a further thrashing.
An expansion pack which, as far as I can ascertain, is almost exclusively about violence against women? Why, this sounds like the unearthly scraping of barrel-bottoms. How about knocking one out about magic tricks or something before you go developing this frankly offensive software? Bon Voyage also contains some jewellery.
Similar Games
Viewing games 1 to 11