Thrillville: Off the Rails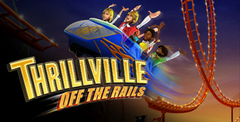 Download Thrillville: Off the Rails and build the ultimate amusement park! Design gravity-defying rides, manage your park's finances, and keep your guests entertained in this fun-filled simulation. Unleash your creativity and play now!
Ne Day, Some developers looked at RollerCoaster Tycoon and Theme Park and decided they just weren't wacky enough. And so, with an injection of pure zany, these maniacs created a game so tubular and so bonkers it just had to be called Off the Rails. This sequel to the console title Thrillville is set upon force-feeding you proof of its craziness until you vomit. From the 'whoa' coasters to the Christopher Lloyd-style scientist nutter to the 'hilarious' minigames, Off the Rails is plain out of this world. At least, it tries to be. Under the veneer of madness, this is a capable but dumbed-down console port of a theme-park sim, dealing with the chores of management through a selection of generic minigames.
These are a mix of every cliche imaginable. A side-scrolling beat-'em-up, a DDR clone, a racer, some kind of Tron rip-off - they're all here, and mostly utterly, utterly boring. To add insult to injury, the PC version is clearly an afterthought. Everything is awkwardly placed, with unintuitive controls and console-style menus leading to unnecessary fumbling.
Thrillville: Off the Rails is the dad-dance of the simulation world, aiming low and missing to such an extent that even kids may find the stupidity and oversimplification condescending. While some elements are playable and, occasionally, fun, this mixture of Fisher-Price Theme Park and a bunch of Flash-esque minigames isn't recommendable in the slightest.
Download Thrillville: Off the Rails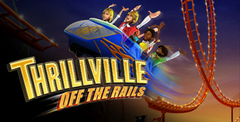 System requirements:
PC compatible
Operating systems: Windows 10/Windows 8/Windows 7/2000/Vista/WinXP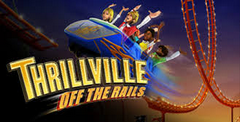 System requirements:
PC compatible
Operating systems: Windows 10/Windows 8/Windows 7/2000/Vista/WinXP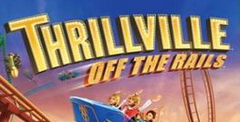 System requirements:
PC compatible
Operating systems: Windows 10/Windows 8/Windows 7/2000/Vista/WinXP
Playstation 2 Screenshots
See Also
Viewing games 1 to 9