Traffic Giant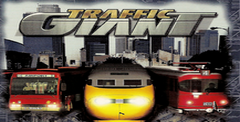 Click the "Install Game" button to initiate the free file download and get compact download launcher. Locate the executable file in your local folder and begin the launcher to install your desired game.
Traffic Giant is a simulation game which allows players to create a public transport system. Players are in control of trams, fleet of buses, street cars, rails and Maglev Trains. It revolves around the management of public transportation systems between various cities, but instead of building a city from scratch you have to maintain the ones that are already built.
What Is Traffic Giant About?
You have to manage a public transportation system that goes around several cities. First and foremost you have to establish a system and then you have to maintain it.
Traffic Giant offers two types of gaming styles. The first one is an option play an entrepreneur, whose aim is to make profits and the second, is to play a government official who is in charge of public transport and has to ensure the well being of his citizens. You can choose any of these styles and start playing. It allows players to experience high functioning realistic traffic with hundreds of pedestrians and vehicles.
Features
More than 25 unique modes of transportation
Supports most resolutions, including 1080p
AI opponents
Realistic buildings and cities
Over 500 buildings
Isometric world
Important facts of the game are always shown on screen
Pros of Traffic Giant
Realistic graphics
Can set difficulty level according to your skills
Game play is easy to understand
Includes individual missions and campaign mode
AI opponent gives a good challenge
Some Things To Look Out For
Game lacks realism
Controls take time to grasp, so it involves a learning curve
No map editor so you can't build your own cities in this simulation
Has some bugs that need to be fixed, but they are not so serious
Traffic Giant vs. Transport Fever
Traffic Giant focuses on various modes of transports and routing them, but transport fever is more focused on railroad transportation. This game also offers campaign mode and individual missions. Transport Fever also has an added feature of random terrains and dimensions which makes the experience more interactive and enjoyable. The concept of both these games is the same as they are focused on managing transportation. They differ however in their gameplay and graphics.
Traffic Giant is at the lower spectrum of the simulation while Transport Fever is more dynamic and offers an in-depth simulation. If you are a train lover then Transport Fever is the right game for you, however if you want to control and build various modes of transportation then you should opt for Traffic Giant instead.
Our Verdict
This is a fun game to play, keeping in mind its rivals. It can be made better as there is room for improvement. A lot of people find this game less simulating and so it is better to choose another game in the same genre if you want something that is more detailed and in-depth. However, if you want something easy to play and pass your time with then this is game is your best bet.
Personal Rating: 7/10
Download Traffic Giant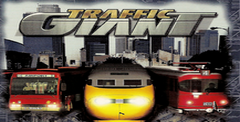 System requirements:
PC compatible
Operating systems: Windows 10/Windows 8/Windows 7/2000/Vista/WinXP
Game Reviews
You've built your dream city and populated it with model citizens. You've designed theme parks and airports, and ensured that hospitals run smoothly, so what possible ambitions could you have left in life? Only the big one - public transport. Buses, trains, trams, you name it, courtesy of Traffic Giant.
Developer JoWood is big in Germany, but it has chosen British towns (Vauxhall, Litchfield, Keele and Bath) as the stomping grounds for the 'action'. How you govern is up to you. Play as a bloated plutocrat dedicated to bedding profit, or as a benevolent ecologist anxious to keep cars off the road.
There are several different modes of playing as well. Playing in Campaign mode gives you specific targets to reach (increased coverage, higher profits, etc) before moving up to higher levels. Alternatively, you can fall back on the safer endless option if you just want to master your routing skills.
Completing even the simplest assignment is no pushover. Any of the thousands of randomly placed citizens can question your performance, reliability and popularity, but you can counter with advertising or free tickets to school kids to save your reputation. Setting up a line and buying in the vehicles you need is simple enough, the trick is being able to ferry enough of the right people to their destinations.
Now to the bad points. The graphics are uninspiring and the game obviously owes its existence to Transport Tycoon -not necessarily a bad thing, but not what you would call progress. However, despite the lack of originality, fans of the genre will probably glean some use out of it and there's no doubting the existence of some addictive qualities once you get sucked in.
See Also
Viewing games 1 to 8