Vis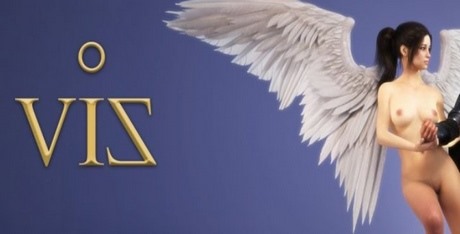 Click the "Install Game" button to initiate the file download and get compact download launcher. Locate the executable file in your local folder and begin the launcher to install your desired game.
a game by
Madkinggames
Platform:
PC
Editor Rating:

6.5

/

10

, based on

2

reviews
User Rating:

10.0

/

10

-

3

votes
Rate this game:
See also:
Eroge Download
For the last few years, the popularity of period pieces, medieval dramas and magical adventures have been all the rage. You need only look at Game of Thrones or The Witcher to understand the pull that this genre of media has at the moment. So with this in mind, it was only a matter of time before the adult gaming industry would throw their hat into the ring and aim to create a title that has all the makings of a narrative masterpiece, you know, with more bits on show. This is Vis (or Viz), a game of corruption, power and unsurprisingly, sex.
Great Concept, Poor delivery
This game promises to be an epic adventure right from the off. You take control of the Prince of Colonia, a newly formed kingdom that rules its domain with an iron fist. On your travels, you will encounter many interesting characters, vast landscapes and make decisions that will decide the fate of the kingdom. You can either be a cutthroat leader like your father or choose a different path. The choice is yours.
This base premise is wonderful on paper but in execution, this leaves a lot to be desired. The story fails to relate back to your heritage or regal status at all throughout your journey. The game has very poor pacing with the game essentially boiling down to a lot of sex than a lot of death with little substance or context to tie the two notions together. Then to top it all off, the game relies heavily on the angle of incest to draw players in. While this might be some people's cup of tea, it's not one that we can endorse and they do an awful job of rationalising this due to the medieval setting.
Looks Outstanding
What can be said about this title, is that the art direction and 3D renderings are stunning. The character models are fantastically designed with fitting costume designs that are very familiar to those who have played more popular medieval based games. The facial structures are great, the environments are fitting with the desired setting and really do offer some phenomenal vistas that add to the immersion for the player. Then on top of that, the more crude assets are captured pretty well too. Overall, a wonderful looking game in all respects.
It's an Adult Game?
Now we are all for a story that is subtle in its more mature content. Using this sparingly isn't necessarily a bad thing if done skilfully. However, this game rarely uses sexual encounters in its story and when it does, the content is either mindless, very tame or fails to hit the mark, falling flat and not being in keeping with the context of the storyline. Basically, this game doesn't offer enough adult content and the content it offers feels like a failure on the developers part.
A mature Medieval Mishap
While this game promises an adventure that is scintillating, action-packed, full of nuance and romance. Sadly, the game is one that skims the surface of what is possible and fails to deliver on its promises on almost all accounts.
The one saving grace for this game is the outstanding graphical detail that is provided by the developers. Clearly, this has been a focus above all else and if you are drawn to visual adult titles above narrative-heavy ones, there may be something here for you.
4
Might is the keyword though, as the sexual acts are few and far between and the writing does not fill the spaces well enough to carry the player through. Then the focus on incest with no reference to the time period and the family ties within monarchies is the final nail in the coffin in our opinion. In short, this is a game that looks great, had the potential to offer one of the most detailed and grown-up stories within the genre to date but in the end, all you can really feel is disappointed.
Pros
Interesting setting and concept
Phenomenal visuals
Cons
Lack of sex scenes
Poor writing and pacing
Incest features heavily with no context
Download Vis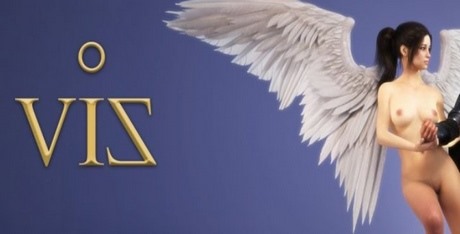 System requirements:
PC compatible
Operating systems: Windows 10/Windows 8/Windows 7/2000/Vista/WinXP
Game Reviews
Vis by Mad King Games is a visual novel style game with heavy use of 3D models. That said, it has very sexy use of 3D models so I approve. This title provides a surprisingly fresh take on the 3D novel game genre with the introduction of an interesting mechanic that alters gameplay and can give you entirely new situations. With some top tier designs and excellent writing, a great game awaits you. Let's get into it.
Gameplay
The gameplay is as you would expect, it's a visual novel so there's a lot of clicking on options but there's a little more to it than that. Throughout the game the player is offered choices that affect the story, something interesting that has been added are these "ability card" style buffs that can be used on certain conversations and situations. This feature adds an interesting new dynamic in this type of game that I haven't seen before and is a welcome change to the formula. In a small way, it permits for more of a personality for your character.
Other than this, the title functions like a choose your own adventure book. You have to make the decisions and live, or die, with the consequences, it's a unique take where the worst-case scenario isn't just missing a chance to sleep with someone. Though depending on one's priorities, that could be the worst.
There is not a whole lot of independent movement here, it very much sticks to its guns on where it wants you to go and what decisions it allows you to take. I found it focused and a good way to drastically reduce potential bugs and flaws throughout.
Visuals
This type of game often has nice visuals, smooth character designs but can lack in the backgrounds. I did not find this to be the case with Vis. Titles like Dating My Daughter or Project Hot Wife, focus more on the character designs leaving the background looking a little rubbery which can take you out of it (if you even notice that there is a background). Vis has near photorealistic backgrounds which really help keep everything grounded in a nice way.
The character designs are gorgeous and diverse, thankfully not all the characters have the same body type and even though they differ, they are mostly all well-proportioned anyway. Unique and easy to distinguish from each other, a lot of time has gone in to making these look different from each other and for the designs to make sense. Something that a lot of porn game designers don't bother with.
Sound Design
Something that may surprise you as much as it did me, is there is a lot of sound design put into this title. It can be small things like birds chirping in a woodland area or a fire crackling in the background of a tavern, but it adds a shocking depth that really set the tone and mood for each scene in a way that I haven't really seen before.
9
If you're looking to play a game that actually has some challenge to it before getting your rocks off, then this one might be the one for you.
Pros:
Gorgeous characters
Fantastic world design
Interesting story
Unique gameplay mechanics
Cons:
Lack of movement can be jarring
Needs more music
Similar Games
Viewing games 1 to 12