World Tour Soccer 2005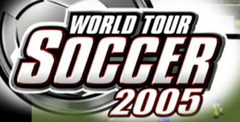 Click the "Install Game" button to initiate the file download and get compact download launcher. Locate the executable file in your local folder and begin the launcher to install your desired game.
People say:
7
2004 is for babies, according to 989 Sports--it's decided to leap straight from World Tour Soccer 2003 to World Tour Soccer 2005. Unfortunately, despite the time warp into the far-flung future, World Tour hasn't changed enough to take a serious run at the competition (Winning Eleven and FIFA). While the other guys make significant gameplay and graphical improvements, World Tour pretty much stays the course and even moves a bit more to the arcade end of the simulation/arcade spectrum. World Tour may be easy to play, but you won't feel the same elation when you score a goal, nor will it look as nice. World Tour does pack in an astounding 900-plus club and international teams, hailing from all around the globe (Iraq versus Bahamas? Let's get it on!), including MLS squads (unlike last season). I just wish 989 had implemented some of the same features it added to MLB and GameDay, like online tournaments and USB headset voice commands to direct players and change strategies. Oh, and another thing: Why do all soccer coaches sport mustaches? Is that some kind of rule I don't know about?
5
Patrick's right; World Tour simply can't compete with soccer behemoths Winning Eleven and FIFA. The game comes up short in several areas (it has lackluster visuals, a recycled career mode, no online play), but these inadequacies aren't the real problem. That dishonor goes to World Tour's unresponsive controls: Passes and shots occur long after you've pushed the appropriate button, which in turn severely handicaps your ability to score and shut down the opposition. You're better off leaving this soccer match on the store shelf.
4
If I didn't know much about soccer, I'd like World Tour all right. It's very easy to pick up and play, and even score-- unlike some of the more hardcore competition. But Winning Eleven 7and FIFA are tough at first because they're so deep. World Tour is easy because it's ultimately a pretty shallow version of soccer. Sadly, that's not even the biggest problem; as Bryan noted, there's way too much lag between button presses and actual onscreen action. Rabid soccer fans whistle instead of boo, so here it is: pfweeeeeet.
Download World Tour Soccer 2005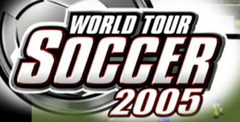 System requirements:
PC compatible
Operating systems: Windows 10/Windows 8/Windows 7/2000/Vista/WinXP
Game Reviews
989 Sports has always been a step behind EA Sports and Sega. Sometimes it's a small step, others times a colossal step. Their soccer franchise however has held up well in the past and once again gives a solid performance with World Tour Soccer 2005. Although it hasn't made up any ground against its competition, it doesn't step backwards either.
What World Tour Soccer 2005 does offer is an enormous variety of options ranging from over 900 teams to 18,000 plus players. In addition numerous stadiums are available and the expected game options like exhibition, season, career, and challenge are all represented. That variety of teams and players is eye catching on paper but it does seem like that effort might have been better placed elsewhere.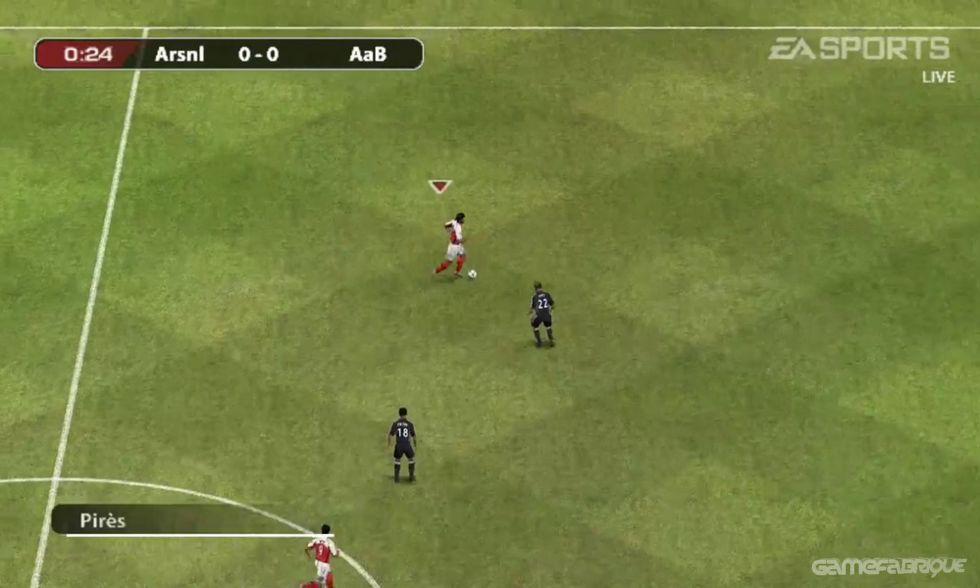 Like in the gameplay for instance. I don't want to imply that it has in major problems but when compared to the competition, more needs to be done. There are numerous moves involving passing for instance that are difficult to master and the controls seem slightly non-responsive. Overall however World Tour Soccer 2005 controls reasonably well and you'll only have an issue with it if you've played the competition.
World Tour Soccer 2005 is the same story graphically. The players and stadiums are all well detailed and few would have any complaints. People probably won't be overly impressed either however but the physics are in order and there won't be any distractions from the gameplay.
The audio offers a slightly different story however. The regular sounds from the soccer field are included and meet expectations but a few added features such as crowd participation help further the experience.
I hate to keep putting 989 Sports in third place but at least this time it's a close third. Overall, World Tour Soccer 2005 puts together a solid performance that won't disappoint fans of the series.
Playstation 2 Screenshots