X-Plane 8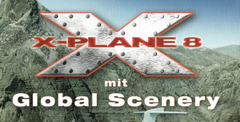 a game by
Laminar Research
Platform:

PC

Editor Rating:

8

/

10

, based on

1

review
User Rating:

5.3

/

10

-

3

votes
Rate this game:
This 8th iteration of the X-plane gaming dynasty promises to be its best yet. With an improved graphic interface, several new planes (with even more available for download), and a whole slew of new features, X-Plane 8 looks to be poised to take top honors for flight sims worldwide. After all, it's not every game that claims pilots can use their game to train for true flight' Still, after all is said and done, does X-Plane 8 live up to the hype?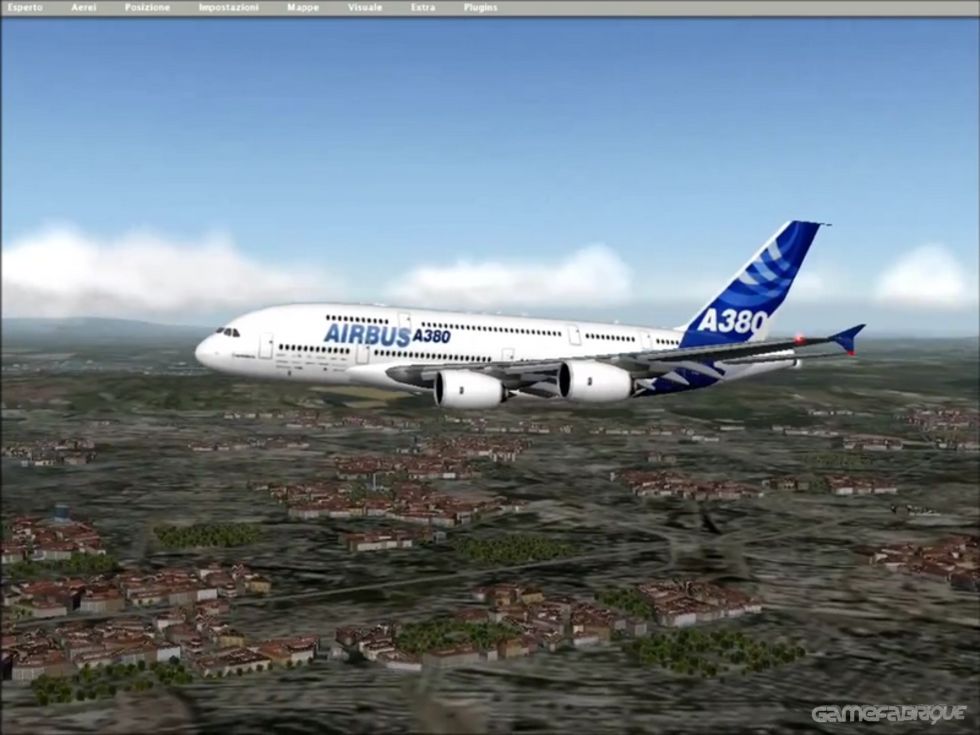 Well, in many respects, it does. X-Plane 8's new graphical interface, while in many ways a lot like its predecessors as far as skins and cockpit design is concerned, boasts a new, GIS-based landscape in 3 dimensions rather than the flat look of previous versions (though the old '7' graphics are available if your video card doesn't have the horsepower). Imagine flying over your hometown and actually being able to pick out your own house! It's possible with the Generation 8 graphics... Audio is good, with air traffic control, pilot chatter, and engine sounds reproduced faithfully, if not inspired. It's the little things, however, that make this title truly shine. Getting buffeted by high winds over LAX in your 'copter, the look of low orbit as you bring the Space Shuttle in for a landing, watching the control panel black out as you pull a several G dive in an SR-71 Blackbird, even the sight of flying a plane on Mars, all are well executed and add a level of flavor to the finished product.
Alas, all is not perfect in X-Plane 8's world(s). With greater graphics comes greater hardware requirements, and to enjoy the game at its highest settings, you'd better have a screaming machine. My P4 2GHz, 2GB of RAM box with the latest Radeon card struggled with frame rates over some urban areas, so be warned. Also, the game has a HUGE learning curve. 'Huge'?, in this case, means 'you'd better have a pilot's license in order to handle some of these planes'?. Dropping you rudely into the cockpit of a 747 right off the bat, getting that bad boy off the ground is no easy feat for a mildly enthusiastic novice like myself. Controlling the beast once it's actually airborne is another thing entirely. The game is made for joystick/yoke and pedals controllers, but also boasts mouse control. Though I'm not enthusiastic enough about flight simulations to drop the cash for the yoke setup this game supports, the joystick and mouse controls are woefully inadequate. It's very difficult to keep the plane level, let alone actually fly from point A to point B. Add to that figuring how to log a flight plan, and actually get familiar with and airplane's myriad of controls and dials, as well as airport and FAA terminology, and you could be spending a great deal of time scratching your head as your plane, helicopter or shuttle buries itself in a cornfield in the middle of Nebraska.
For those up to the challenge, X-Plane 8 offers a cornucopia of features and flight options sure to keep the most die-hard flight sim enthusiasts and armchair pilots tickled pink. Due to the difficulty of setting up and playing this title, though, those of us who are only mildly interested in the genre may end up giving this title a miss.
Download X-Plane 8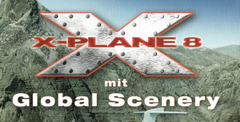 System requirements:
PC compatible
Operating systems: Windows 10/Windows 8/Windows 7/2000/Vista/WinXP
Similar Games
Viewing games 1 to 7