Yakuza 3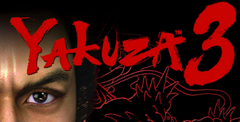 Download Yakuza 3 and continue the gripping journey of Kazuma Kiryu! Navigate a deadly underworld, protect those you care for, and face your past in this thrilling action-adventure game. The life of a yakuza is never easy – play now!
Yakuza 3 is the third entry in SEGA's popular beat 'em up series, following the adventures of an ex-Yakuza officer named Kazuma Kiryu. After the events of the first two games, Kazuma attempts to settle down in the rural Japanese countryside village Ryukyu, but is quickly drawn back into the life of crime. As always, this includes a hefty amount of melodramatic cutscenes, brutal button-mashing combat, and some truly wacky side-stories. Feeling like a cross between an early Grand Theft Auto game and a 3D version of Streets of Rage, Yakuza 3 offers a unique yet familiar gameplay experience. As long as you're fine with excessively long cutscenes and subtitles, Yakuza 3 is well worth your attention.
Main Game Features
Detailed open-world map
Simple and satisfying beat 'em up combat
Over 150 missions and side-quests
Story
Yakuza 3 continues the story of Kazuma Kiryu, the once chairman of the Tojo Clan, an expansive yakuza family operating in the cities of Japan. After leaving a life of crime behind, Kiryu travels to the lush and tropical islands of Ryukyu in Okinawa, and ends up purchasing an orphanage.
Living with his adopted daughter Haruka and a small group of orphans, Kiryu tries his best to live a peaceful life. Unfortunately, when Kiryu's friend Nakahara is shot, the deed to the orphanage is stolen. Suspecting to find answers in the red-light district of Kamurocho, Kiryu returns to his home turf to discover the truth. Much like other games in the Yakuza franchise, the story branches off in wild directions, resulting in a complex and highly political plot involving revenge, loyalty, and family.
Gameplay
Yakuza 3 offers more of the series unique formula, blending compact open-world urban exploration with hectic beat 'em up style action. Playing as Kiryu, you'll explore the seedy red-light district of Kamurocho, packed with missions, mini-games, and more. Missions are mostly cinematic, switching between lengthy dialogue sequences and self-contained fighting sections. Combat is a mix of button-mashing and purposeful combos, with extra fighting techniques available as you level up. As Kiryu gains experience for defeating enemies, he can also level up in a few other areas, strengthening his health and other core stats. You can also use various pieces of the environment as weapons, including bicycles, trashcans, and more. Weapons, combined with Kiryu's special "heat" meter, result in some fun and violent finishing moves. In addition to the main story-based missions, there are also over 100 unique side-missions to complete. These brief and often ridiculous tales see Kiryu attempting to solve everyday problems for the citizens of Kamurocho, usually resulting in a climactic fight. You can also kill some time with the multitude of mini-games available, which include fishing, Bowling, karaoke, Golf, card game, and many more.
The streets of both Kamurocho and Ryukyu are also packed with various stores to shop at, eateries to dine in, and other interesting locations to check out.
Conclusion
When compared to some of the more contemporary entries in the franchise, Yakuza 3 can feel a bit underwhelming. The camera acts weird, the pacing is slow, and there's a major shift in location early on. However, with its fun variety of mini-games and satisfying combat, Yakuza 3 still manages to provide an entertaining adventure. Once you get past the lackluster opening chapters, there's a bounty of content to enjoy, from fighting tournaments to side-quests galore.
8
In an era where beat 'em up games have lost their arcade roots, Yakuza 3's issues are easy to forgive.
Pros:
Combat is fun and easy-to-learn
Lots of wacky mini-games
Immersive and easy to play for hours at a time
Cons:
The story gets very confusing
Cutscenes can become tedious and too long
NPCs can feel lifeless at times
Download Yakuza 3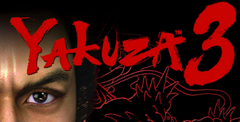 System requirements:
PC compatible
Operating systems: Windows 10/Windows 8/Windows 7/2000/Vista/WinXP
Playstation 3 Screenshots
See Also
Viewing games 1 to 8