Viewing games 1 to 12 (of 12 games)

You must lead the battle against the evil Lohun Empire. Their computer system is poised to destroy your Galaxy Federation's defenses. Lead the attack on their heavily defended military planet. Knock out the planet's command center to pave the way for the invasion force. Take the fight underwater to destroy massive marine battlecruisers. Launch magnetically-charged photon blasts at alien bio-machines. Twist through the labyrinthine structure of the enemy's Bio-Base. There you'll meet your final objective, the destructive regenerating computer. Cut loose with the Thunder Sword, your most powerful energy beam, as you battle this ultimate weapon!

"Eins! Zwei! Drei!" In the murky dawn the tyrant's troops scuffle towards foxholes and tanks. Taking battle position, they quickly check their equipment and load cannons. Then they hunker down, awaiting the cry: "Attacke!" "Hup! Two! Three! Four!" On your order, rebel soldiers race to their war machines! Jets blast into the dawn, afterburners roaring. Convoys rumble toward the advance bases. Their single purpose: attack! War! You and your opponent face off for control of the world! You're equally matched, man for man, weapon for weapon. You sweat as you order out heavy metal, mobilize troops, and plot the attack! You collide in dogfights, ground frays, and naval clashes! At last, you advance to their home base. Now! Crush the enemy - and become Supreme Commander of the free world!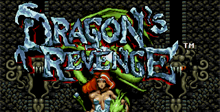 Dragon's Revenge is a pinball game beyond your wildest dreams! Mind-blowing graphics and incredible animation will power you through as you destroy countless monsters. Survive lethal bonus stages and score points beyond belief. Can you defeat the e..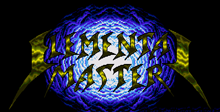 Elemental Master is a vertically scrolling shooter that has you controlling Laden in your eight-level fight against Gyra's creatures.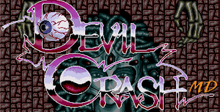 You are to control a silver ball instead of a humanoid character, though. Your goal is to wake up the sleeping Lizard Queen.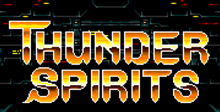 A super-powered starship is under attack, and the pilot has to maneuver it over all sorts of terrain to make it out alive. Eight intergalactic stages make up the action in this fierce test of strength and agility.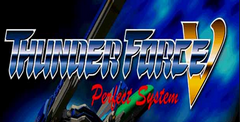 When I first started playing Thunder Force V, I was pretty sure I was going to hate it.