Assassin's Creed: Rogue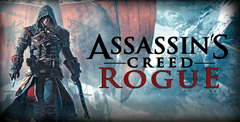 Click the "Install Game" button to initiate the free file download and get compact download launcher. Locate the executable file in your local folder and begin the launcher to install your desired game.
Assassin's Creed: Rogue switches things up in a way we've not seen before; setting the main character as the enemy. Shay Cormac, the Assassin-to-Templar convert turns his back on his former brotherhood to right the wrongs caused by their short-sighted actions.
The Other Side of the Coin
The story is different from what we've seen in an Assassin's Creed game before and I have nothing but praise for it. Ubisoft's willingness to show more of the Templar order is a bold move that pays off. After the Assassins meddle in affairs they clearly have no place in, and make some crucial mistakes that cost many lives, Shay abandons their cause in lieu of the enemy's. In light of the Templar's more cautious and respectful approach, I found Shay's motivations completely understandable.
The Assassin's "holier than thou" self righteous attitude had begun to wear a bit thin and seeing them as a band of inept hoodlums was a refreshing take.
Anti-Hero
Shay Cormac makes for an interesting protagonist in a way we haven't seen before. The initial trailer portrayed him to be a brutal and unforgiving killer but the reality could not be farther from the truth. In the beginning, he is a smart, capable and brash young man; a competent fighter and tactician, yet also something of a bleeding heart. When he is left a changed man by his part in a disaster that cost thousands of lives, he begins to act on what he believes to be the right course. The only game series I've seen have as satisfying a character allegiance change is God of War, where the protagonist sees that the people he once strived to be like were nowhere near the people they claimed to be. In both games this disillusion inevitably leads to defection.
Switching it Up
The game is darker than most other Assassin's Creed games. Something I found to be exceptionally interesting are the mechanics around fighting and taking down assassins, which provided a different challenge not seen in former titles. The combatants have many of the same abilities and tactics that players have been taught in previous AC games, causing them to be a deadly and engaging enemy. Shay dismantles the Brotherhood and hunts down all those he once called family, from his proud and myopic former mentor Achilles, to his aggressive and stubborn former best friend Liam and I loved every second of it.
A Black Flag Repainted
This game, for all intents and purposes, is a re-skinned Assassin's Creed IV: Black Flag. Gameplay wise, it's a sequel to the Kenway family's story through and through. Good news if you liked how that game handled, bad news if you were after something new and unique.
The map isn't anywhere near as dense as the previous title and the places you explore aren't as pretty to look at as the Caribbean. This issue was so great that there were areas of the world within the game I did not desire to investigate before the final mission. Naval battles do however return to this instalment, helping to maintain a small amount of diversity within missions and combat, but little else does.
7.5
In closing, I've come to find that this game's entire selling point is Shay and his story, both of which are fresh and rich and I greatly enjoyed experiencing the AC universe from a different perspective. Sadly, the gameplay is that of Assassin's Creed 4: Black Flag and it does very little to diverge from it.
Pros
New and interesting character
New style of enemy
Engaging and nuanced story
Cons
No departure from standard AC gameplay
Packed but pointless map
Download Assassin's Creed: Rogue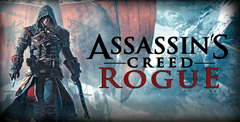 System requirements:
PC compatible
Operating systems: Windows 10/Windows 8/Windows 7/2000/Vista/WinXP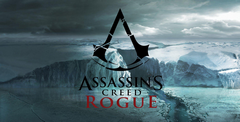 System requirements:
PC compatible
Operating systems: Windows 10/Windows 8/Windows 7/2000/Vista/WinXP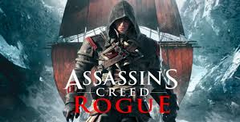 System requirements:
PC compatible
Operating systems: Windows 10/Windows 8/Windows 7/2000/Vista/WinXP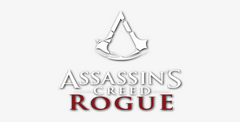 System requirements:
PC compatible
Operating systems: Windows 10/Windows 8/Windows 7/2000/Vista/WinXP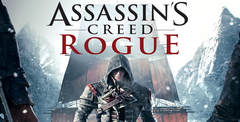 System requirements:
PC compatible
Operating systems: Windows 10/Windows 8/Windows 7/2000/Vista/WinXP
Playstation 4 Screenshots
Playstation 3 Screenshots
Similar Games
Viewing games 1 to 10