Championship Manager 4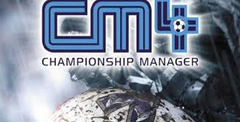 Download Championship Manager 4 and become the ultimate football manager! Build your team, make strategic decisions, and lead your club to victory. Are you ready to create a soccer dynasty? Play now and find out!
I love this series and by the time that Championship Manager 4 came out, more than a few years had passed without a game in the series. I will say that not a whole lot of evolution had happened here, but if you like the series then the things that were added to this were probably more than enough to keep you hooked for many, many hours.
Be The Best
The goal of this game is the same as it has been in all the other games and that is to be the best football manager you can. The way you go about this is up to you, but I always like to have a couple of games going. One where I play a Premier League team and another where I play as a lower league team trying to make it to the top. It is very addictive and if you are a football fan, you will be well and truly addicted to this game.
The Match! In 2D
The big addition to Championship Manager 4 is the new 2D match engine. I know if you are looking at this in 2020, you will wonder what the big fuss is. However, back when this was released this match engine was a game-changer. You could see how your players were working on the pitch and you could get a better idea if your tactics were working or not.
As well as this new engine, the overall look of the game had gone under a few changes. These are to be fair, no better or worse than in the last game, but whatever they have done here resulted in increased load times as you went from screen to screen which was annoying.
The Beautiful Game
The other stuff that was added to Championship Manager 4 that is worth noting is the stuff you would expect. There are now more teams, leagues, and players resulting in a truly epic database of players, coaches, and so on for you to work with. I love the training aspect of this game. You can just pass it off to an assistant if you want, but I liked to get hands-on and make all the training sessions really count.
While on paper, it may seem like not a great deal has been added to the game, but I do feel what has been added does make a difference and makes the game more fun and in-depth overall. For fans of football management games, what feels like small additions really do add up and make the game better.
The 2D match engine may look very prehistoric by today's standards and even by the standards of the various management games that were released after this. However, this feature alone makes Championship Manager 4 a game that is worth playing over Championship Manager 3 in my opinion. The extra players, teams, and so on is a nice touch also and while the load times can be very annoying, I did find myself getting used to it.
Pros:
The new 2D match engine makes a pretty big difference
I liked how there was even more players, teams and so on
Taking training feels like it makes a difference
The game is very addictive
It is better than the 3rd game
Cons:
The load times are longer than the last game
Your "assistants" can be dumb sometimes
Download Championship Manager 4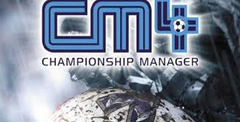 System requirements:
PC compatible
Operating systems: Windows 10/Windows 8/Windows 7/2000/Vista/WinXP
Game Reviews
We all fear change. Nevertheless, it inexorably creeps up on us and engulfs us in its terrifying newness. It's not always a bad thing, mind you. After all, were it not for the invention of the toilet, we'd still be hanging our clinkers out of a first floor window of a morning. The success of Championship Manager, however, has always been built on a basic unmoveable foundation: no graphics. For more than a decade, the game has enraptured a generation of virtual managers through the simple medium of words. So what have they done for this fourth version proper? Only gone and added a graphics engine.
OK, so 'graphics' might be stretching the point a little. Suffice to say. you won't need to peruse our hardware section for a new 3D card, but we can confirm the existence of an optional 2D match engine which will run concurrently with the traditional text commentary. Basically, it's a moving version of the tactics board so beloved by Andy Gray on Sky Sports. And while it's a brave new world for Championship Manager, the reasonably playable Ultimate Soccer Manager employed a similar method with some degree of success.
While it's not exactly the FIFA engine -as recently used by EA in Total Club Manager- it still represents a sizeable leap for Champ Man, and is a fundamental change that will inevitably irk the purists. However, Marc Vaughan, developer at Sports Interactive says: "It's a natural evolution. It gives people improved feedback on what's happening in the game, why they're letting goals in, why they're scoring goals. It's the obvious way to allow people to analyse things further."
As for the minutiae of tactics, rather than relying on guesswork, SI has gone to the professionals. Erstwhile Liverpool and Republic of Ireland midfielder, Ray Houghton, has for the past 18 months been employed as director of football, studying the match engine and pointing out any obvious tactical anomalies. As Vaughan says: "We've always traditionally spoken to players, managers, agents and anyone else who will talk to us to find out as much as possible - and make sure the game is as realistic as possible. With Ray we've been very lucky in that we now have an employee of Sports Interactive rather than people just doing us favours."
The match engine aside, there will be more than 40 different leagues, youth teams, completelyreworked training, and the ability to delegate several tasks. Furthermore, the interface has been totally redesigned in an attempt to throw off the perennial 'glorified spreadsheet' jibes, and players will be able to customise it and create their own skins. As for other treats, Vaughan is remaining cagey. 'There are loads of new features, and a lot of them will be things that you will still be coming across six months after you start playing it. That's always been what I've tried to get into Champ Man, and that's basically what keeps it fresh." Bring it on.
Championship Manager divides the gaming community like nothing else, and that love/hate relationship rings true within the rarefied confines of the office. Whereas Woods, Korda, Holden and Pratchett won't have it in the house, visionaries such as Steve Hill (who wrote this muck? - Ed), the other Hill, Shoemaker and Pullin are all dedicated followers. Spot the difference between the two groups? The first lot are deskbound automatons (does not compute - Ed), whereas the latter bunch are freelancers, with hours of gnawing emptiness to fill. The point is, it's almost impossible to hold down a job and apply yourself fully to the game. February should bring bad news for employers then, as CM4 looks set to cut deep into the heart of industry.
Aficionados may balk at the all-new 2D match engine, but it will be complemented by the traditional text commentary, and Sports Interactive is keen to stress that the purity of the game will remain intact. As head of development Marc Vaughan says, Regardless of how we portray it, there will always be one simulation. We simulate a football match.
Elsewhere, a host of new features are being added, and the interface has had a fairly drastic re-design. We hesitate to use the words dumbing down' but there is a definite feeling that CM4 is a concerted effort to become a piece of genuine mainstream entertainment. Just think of it - dedicated S/ms-ters dropping their home-making kits in favour of a hardcore text-based sports simulation. At that prospect alone, we're truly excited.
See Also
Viewing games 1 to 11