Collar x Malice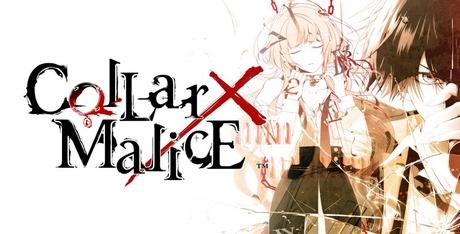 Click the "Install Game" button to initiate the free file download and get compact download launcher. Locate the executable file in your local folder and begin the launcher to install your desired game.
While visual novel video games are a rarity to the mainstream console platforms, Collar x Malice seeks to break the mold by offering engaging storytelling, a huge cast of characters, and meaningful choices—all in an effort to make itself standout among the droves of other genres with similar price-tags. In the same vein of something like the age-old breakthrough of visual novel video games, Phoenix Wright: Ace Attorney—Collar x Mallice works to keep players interested, not by gameplay, but by the unfolding of a complex narrative.
A Different Medium for Storytelling
While a majority of games nowadays prioritize gameplay over story—the joy of visual novel or otome video games is in their intention to tell an interactive story. That being said, the genre isn't for everyone. However, with games dating back all the way to something like Oregon Trail and reimagined by Netflix with something like Bandersnatch—Collar x Mallice is a great intro to the unique genre.
All that said, the storyline of Collar x Malice sees a wide cast of characters, though centers around a police officer named Ichika Hoshino who is trying to discover the catalyst of the 'X-Day Incident'—and incident in which she was viciously attacked. With that in mind, the story branches to other detectives as they unravel the mysteries and your choices effect how it all plays out.
A Branching Otome
Otome games, a popular form of video game in Japan and moving rapidly to the West, are games that center around visual novel storytelling. While light on gameplay, they usually focus on engaging characters and center around romance. That being said, most otome games follow the theme of branching only towards the end of their stories, or the last quarter. The thing that sets Collar x Malice apart is that the various paths to take come only about a quarter into the main story. That being said, it promotes multiple playthroughs to discover the various endings.
The Visuals of Visual Novels
As most fans of the genre expect, popular games usually offer a very stylistic approach to the drawings in the game. Collar x Malice excels in this regard as all of its characters are drawn wonderfully, with various changes for their emotional state. Additionally, the arcs of each characters are rewarding, branching, and the heavier story beats are accented by quick-time events to engage the player more thoroughly. That being said, the only other variants within the gameplay come from detective work to determine clues—however, with the inability to move on without collecting all clues in any given room—there is less tension to these scenes.
A Specified Interest
Like many games, Collar x Malice is relegated to a particular interest group. However, while the gameplay is limited, the narrative and visual elements more than make up for its shortcomings. With that in mind, if playing this game in English, there is a noticeably a lack of dubbed options for voice actors, and there can also be some frequent errors in text translations.
6
All that being said, within the otome and visual novel genre—Collar x Malice stands out with a huge cast of characters and exciting story beats.
Pros
Beautiful drawings and character design
Exciting, branching story
Quick-time events to keep engagement
Cons
Limited alternative gameplay options (detective)
Lack of English Dub
Text errors
Download Collar x Malice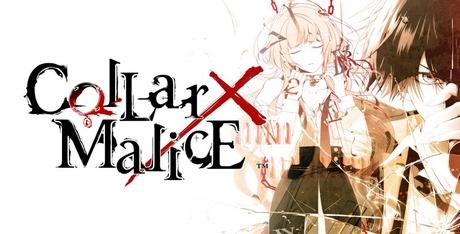 System requirements:
PC compatible
Operating systems: Windows 10/Windows 8/Windows 7/2000/Vista/WinXP
Similar Games
Viewing games 1 to 8