Yu-Gi-Oh! The Dawn of Destiny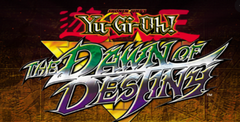 If you're a fan of the animated series, Yu-Gi-Oh! The Dawn of Destiny is a title you'll want to keep your eye on. Given that it was released over 10 years ago, there's still many things that make it deserve a solid spot among similar titles. If you've never played a Yu-Gi-Oh! Game before, or you're not familiar with the animated series, it'll be a difficult for you to get into this. More so when the tutorial already assumes knowledge on the part of a player. Yu-Gi-Oh! The Dawn of Destiny is essentially a digital version of the popular card game, condensed with an experience that mirrors Yugi's adventures in the animated series.
As the first Collectible card game on the Xbox Consoles, it was certainly the only option available to Xbox owners at the time. Today, a myriad of card games exist on consoles and PC, giving players the flexibility to choose something that mirrors their preferences.
Story
The Dawn of Destiny doesn't really do much in the way of storytelling, instead, you're thrown into battles against enemy AI that represents characters from the animated series. By emulating the real-world Duel Monsters games, The Dawn of Destiny serves as an awesome replica of what you see in the animations. Although, a lot of the cool moves you make will mostly be boosted by your imagination.
Gameplay
The gameplay experience in this game is pretty difficult to get into. You'll need to learn how to set up trap cards, summon monsters and execute strategies successfully when the learning curve gets steeper. At the start, you'll be given a random deck of relatively easy cards to work with.
These include monster cards, spell cards, trap cards, special summon cards and many more. Monster cards are helpful with attacking opponent monster cards. Like most trading card games, your main objective is to destroy an opponent's hit points before they are able to do the same to you. Modern games like Legends of Runeterra and Hearthstone have certainly perfected this formula, so you'll need to be aware of the stark contrast they provide in terms of a satisfying gameplay loop.
Strategy or nothing
Getting to that point can be tricky though, so you'll need to be strategic with how you employ the tools at your disposal. Certain spell and trap cards are great for increasing your stats, debuffing enemies and providing overall improvements to your gameplay experience.
Most monster cards can be brought into play directly from your hand, however, some require summon cards to be played. These special monster cards are usually much more useful than the typical monster cards in your deck. In terms of visuals, there isn't much to see in this game. Yu-Gi-Oh! The Dawn of Destiny primarily focuses on gameplay with everything else seemingly receiving less care and attention. In fairness, it is a game from 2004, so we won't judge it too harshly.
Yu-Gi-Oh! The Dawn of Destiny lacks a traditional multiplayer mode. Instead, you're only limited to a local co-op model if you want to battle real people.
6
The overall experience in Yu-Gi-Oh! The Dawn of Destiny is pretty solid. However, certain aspects could've been improved with a little more care or even updates post-launch. The only people that'll be enjoying this are hardcore fans of the Yu-Gi-Oh! Franchise.
Pros:
Intense gameplay
Strategic options
Cons:
Steep learning curve
Bad graphics
Lack of multiplayer
Download Yu-Gi-Oh! The Dawn of Destiny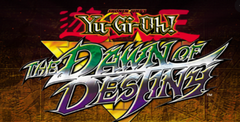 System requirements:
PC compatible
Operating systems: Windows 10/Windows 8/Windows 7/2000/Vista/WinXP
Similar Games
Viewing games 1 to 8