Crash Bandicoot: The Wrath of Cortex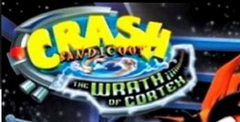 Download Crash Bandicoot: The Wrath of Cortex and join Crash in his battle against the evil Dr. Cortex! Spin, jump, and crash your way through challenging levels and defeat powerful bosses. Save the day with Crash and play now!
After defeating Dr. Cortex's last evil plan, Crash, his sister Coco, and friend Aku Aku take some well-deserved time off. Unfortunately for Crash and his companions, Dr. Cortex is still not finished with them and calls a meeting of bad-guys on his space station. At issue is their lack of success due to Crash's interference and discusses a weapon he has been developing that will destroy Crash for good.
The weapon isn't finished however and requires power from four elemental masks that will unleash destruction on the planet. Since this isn't an issue for Dr. Cortex, Crash finds himself looking for specific crystals to counter the mask's unleashed powers and defending himself from Dr. Cortex's new weapon, a bionic super bandicoot.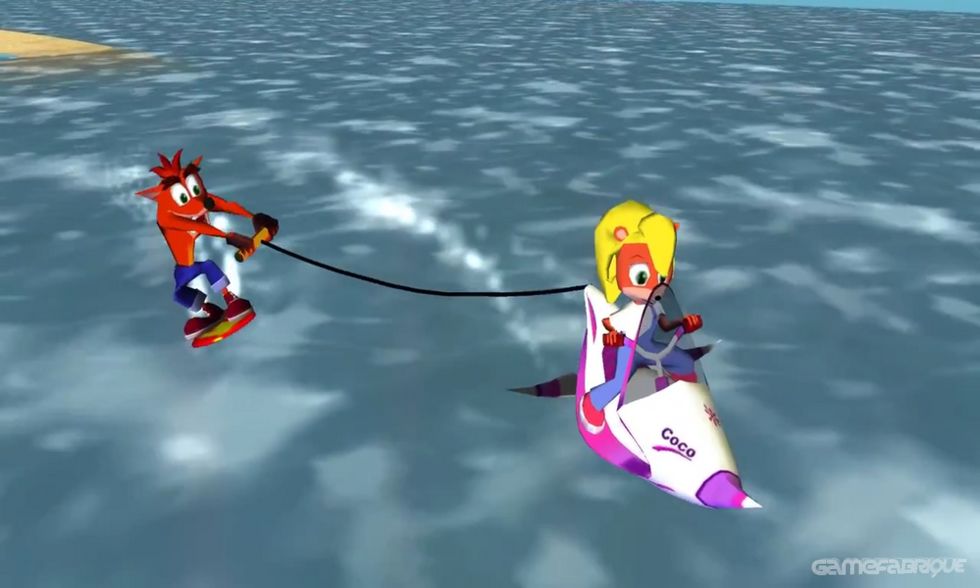 Crash Bandicoot: The Wrath of Cortex is an aging platform game that, although performs adequately, falls far short of the latest platform games to hit the market. Everything from dated graphics to gameplay that can get mundane and simplistic, Crash is fighting a tough battle on a system that has some of the better platform games on the market. There are some parts like the gameplay however that do help keep it interesting as playing as Crash's sister Coco and piloting various different vehicles do add a different perspective. Unfortunately, these only help just a little and it will still have a difficult time challenging its competition.
If you are a fan of platform games, Crash Bandicoot: The Wrath of Cortex will give a decent performance. The gameplay holds its own and the controls are easily learned and responsive. The biggest issue it'll have is the number of platform games that effortlessly outperform this game in a number of areas. However, if you already finished those titles or you like all types of platform games, you shouldn't be disappointed.
Download Crash Bandicoot: The Wrath of Cortex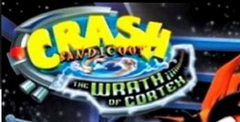 System requirements:
PC compatible
Operating systems: Windows 10/Windows 8/Windows 7/2000/Vista/WinXP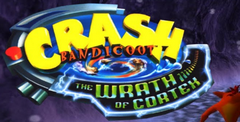 System requirements:
PC compatible
Operating systems: Windows 10/Windows 8/Windows 7/2000/Vista/WinXP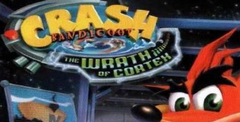 System requirements:
PC compatible
Operating systems: Windows 10/Windows 8/Windows 7/2000/Vista/WinXP
Game Reviews
The long time mascot of Sony and the Playstation has made its inaugural debut on a platform other than Playstation and for the most part, it is a pretty solid effort. I'll admit I'm a fan of the original Crash games on PS One so I was fairly excited to see how good old Crash would fair on a next gen system. Frankly, I came away with exactly what I expected.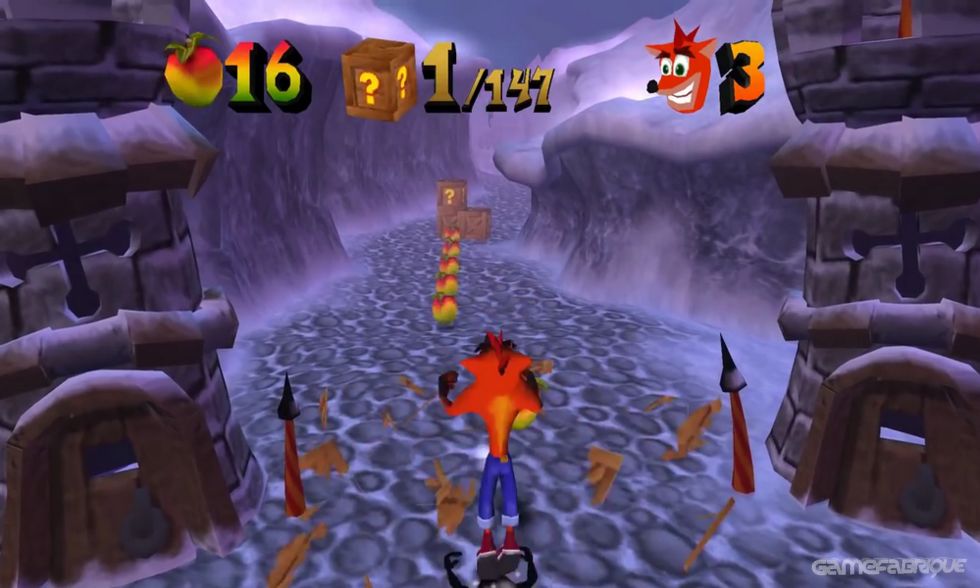 After playing through the first 7 or 8 levels, it became abundantly clear that other platform games, like Jak and Daxter that use a free-roaming system are much more in depth and challenging games. Crash still follows a predetermined path like games past and it feels very dated. The plus side to using a predetermined path is the fact that younger gamers should be able to pick up the controller and start playing with relative ease. They can concentrate on breaking boxes and jumping over craters in the ground without ever having to worry where to go next. Some of the levels allow for a bit more freedom on the surface but when you step back and think about what you completed, you will realize that you really did not have as much freedom as they made it seem. But hey, this is typical Crash, so if the exploration component in other games bothers you, you'll feel right at home with Crash.
I would be remiss if I did not mention the graphics in this game. Crash himself is nicely modeled and even uses some of the Xbox muscle to give him a true fur-like appearance. The worlds are brightly colored and look very smooth. Since this is a PS2 port, I always fear the jaggies will rear their ugly head but luckily, the developers spent some time under the hood of the Xbox to make sure the game looked good. Also, the underwater levels contain some of the most colorful flora and fauna I have ever seen in a game.
What it all boils down to is: Did you love the original Crash games or do you have younger or less experienced gamers at home? If the answer is yes, then you can't go wrong with Crash for Xbox. If you are looking for major leaps in gameplay or prefer free-roaming platform games, you might want to pass.
Playstation 2 Screenshots
See Also
Viewing games 1 to 4