Dead Estate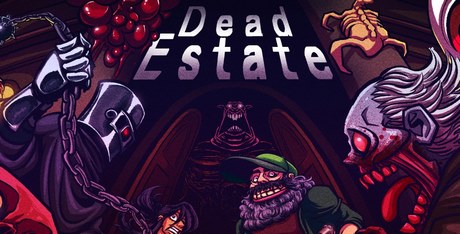 Download Dead Estate and survive the horrors of a haunted mansion in this action-packed rogue-like! Battle grotesque monsters, uncover powerful weapons, and escape the nightmarish estate. Enter if you dare and play now!
Anybody that looked at the visuals of Dead Estate would be pretty intrigued to play the game. Even without knowing anything about it beforehand. It almost has the stature of one of those coffee break arcade games we'd play when we'd have a moment to spare at the office or school. But it looks so remarkably refined that there is such an allure factor to it - who cares what it's about?
Dead Estate is a top-down roguelike shooter that focuses more on challenging gameplay. It's a game that facilitates 8-players to take on the gory challenges behind this house of horrors and encourages competitiveness above all. It's definitely tickling nostalgia, but just how much?
Welcome to the House of Guns
Dead Estate could almost be considered a little charming haunted house experience. That would be true if it weren't for the gameplay turns brutal, gory, and competitive really fast. You and other players are thrown into a spooky mansion where everything is out to get you, and it's your job to fight your way out by any means possible.
No, there isn't a thrilling narrative behind Dead Estate, but that's not what the game was designed for. It's focused on delivering a challenging roguelike experience to players. You'll find 8-characters, each with completely different playstyles, near-endless troves of inventory to gather, and a few unlockables to take on the horrors of the Estate.
To say the gameplay is intense would be an understatement. Each level has a compact design to keep everything in close quarters. You'll have little room to maneuver as you nervously find tactics to blast foes that have a little more resolve to them than your average ghoul. Mechanically, the game is anxiety-inducing - but it's still fantastic fun.
Dead Estate is a game designed for those that enjoy immense thrills from their gameplay. There's also a high replayability factor with increasing difficulty, diverse approaches, and the general challenge of being the best you could be. It's a coffee break arcade game pumped with steroids, and it's explosive in every respect.
A Horror Show Spectacle
Dead Estate is a game with the charming visuals of The Binding of Isaac: Rebirth, yet the comical stature of Stickmen vs. Zombies. It's a game that's not meant to be one of the most gripping roguelikes in the world but works to provide a challenge to all that plays them. It's not on the difficulty level of, say, Super Meat Boy. But it doesn't keel over easy!
9
The real downside to this great game is that it's not particularly intuitive towards a broader audience. It's made for those gameplay-adrenaline junkies, omitting players of different skills and interests. However, when you're ready to get some fast-paced action out of your games - Dead Estate will be waiting. Let's not forget, it will definitely be worth playing.
Pros:
Adrenaline-inducing gameplay that's fun to share with your friends
Touches on the nostalgia of coffee break arcade games
Well-designed with maximum replayability factor
Cons:
Casual players may find the gameplay too stressful
Download Dead Estate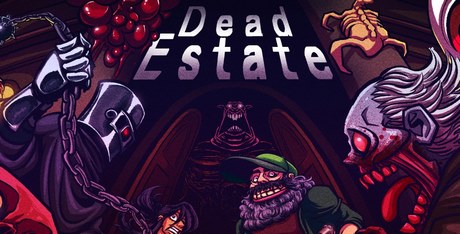 System requirements:
PC compatible
Operating systems: Windows 10/Windows 8/Windows 7/2000/Vista/WinXP
See Also
Viewing games 1 to 8