Dead to Rights II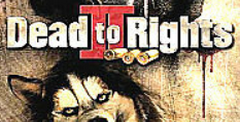 Download Dead To Rights 2 and dive into a world of crime and corruption! Take on the role of Jack Slate, a hard-hitting cop, as you fight to uncover the truth and bring justice to the streets. Ready to crack down on crime? Play now!
Dead to Rights 2 is the second game within the Dead to Rights franchise and serves as a prequel to the first game. It is a 3rd person action shooter that follows the main character Jack Slate alongside his K-9 companion Shadow in an attempt to save the kidnapped judge and free the city of betrayal and corruption. Having nothing to lose after the loss of his girlfriend, Slate takes matters into his own hands to set things right with the Russian crime lord behind it all.
Gameplay
The game is a mission styled game and has you go through each chapter of the game with different checkpoints along the way. This was one of my issues with the game as there were too many checkpoints with little cutscenes, making the game seem slightly repetitive.
The gameplay of the game is very simple and revolves around a 'Run and Gun' gameplay style. It is a very easy game to figure out how to progress as it is very linear, meaning there is one path to take and that will guide you to your destination. Fighting mechanics were simply enough and only involved shooting or hitting enemies with the weapons you are provided.
Miscellaneous
The main character Slate, has an amazing voice actor and has been a featured voice actor in many shows and games ranging from Cowboy Bebop to Valorant. This is where the game is off putting to me as during the game, there are very few times where the main character has voice lines, and you mainly hear enemies overused lines. While this is not something that would cause me not to play the game, it does make it a little boring and takes away from the great character that Jack Slate is.
This game has a great art style for the time it was released and reminds me of older games within the GTA and Saint's Row franchises. This can also be said for gameplay, as it features many elements used in the previous two games' combat system. This being said, Dead to Rights 2 lacks an open world element which is perfectly acceptable with this game.
My Thoughts
I believe this game has aged very well, and aside from what most critics say, believe that this game is worthy of purchase and a couple playthroughs.
I think this game would greatly excel as a game for people who are looking for new games to speedrun as it is a fun game with simple gameplay mechanics and provided me with a good experience. The only issue I experienced throughout the game was the lack of character individuality in the gameplay and the repetitiveness that came from the gameplay.
7
Overall, this is a well-made game and I would recommend it for anyone who enjoys a simple 'Run and Gun' game looking to have fun.
Pros
Great Voice Acting
Simple and Exciting Gameplay
Decent Plot
Good Art Style
Fun to Speedrun
Cons
Little Character Development
Repetitiveness
Lack of Character Within Gameplay
Download Dead to Rights II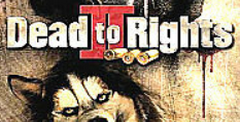 System requirements:
PC compatible
Operating systems: Windows 10/Windows 8/Windows 7/2000/Vista/WinXP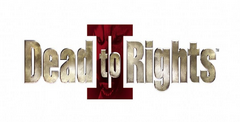 System requirements:
PC compatible
Operating systems: Windows 10/Windows 8/Windows 7/2000/Vista/WinXP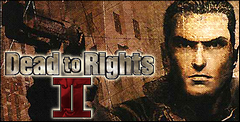 System requirements:
PC compatible
Operating systems: Windows 10/Windows 8/Windows 7/2000/Vista/WinXP
Playstation 2 Screenshots
See Also
Viewing games 1 to 10