Viewing games 1 to 11 (of 11 games)


The original martial arts adventure continues - all the hard-hitting arcade action is at your command! Battle your way across the globe with awesome special moves and lethal weapons straight from the arcade! Whether it's a swirling Hurricane Kick or a staggering One Armed Head Butt, you have what it takes to crush ruthless enemies in the Double Dragon adventure of a lifetime! Battle across America, China, Japan and Italy to your ultimate challenge in Egypt!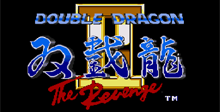 The Double Dragons - Billy and Jimmy Lee - are back to avenge the loss of Marion! In their quest to defeat the evil Shadow Warriors, the martial arts duo are challenged in 9 incredible missions, facing ruthless street gangs, nunchaku-toting ninja a..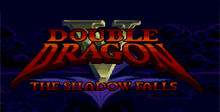 Double Dragon V: The Shadow Falls! Featuring 12 big lightning-fast characters! Four to six special moves for each fighter! Set your own strength, defense and more. Three different fighting modes. Secret moves and codes! Customizable controls. Uniqu..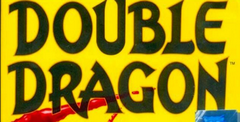 This is the best fighting game on the Jaguar. While that's not saying much, DD5 is very playable.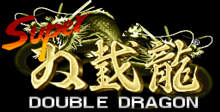 As in the previous Double Dragon games for the arcades and NES, the player takes control of Billy and Jimmy Lee, twin martial artists trained in the art of Sōsetsuken. The objective of the game, as usual, is to clear all stages from enemies and def..