Em@il Games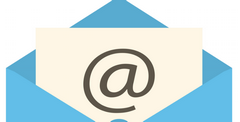 Click the "Install Game" button to initiate the free file download and get compact download launcher. Locate the executable file in your local folder and begin the launcher to install your desired game.
Overview
You've got a V, a Q, two Ns and three As. Your opponent just played "Wyoming" on a triple-word score. How are you ever going to top that?
"B-9". A miss, but now she's got your sub's location nailed -- next turn she'll sink it for sure. You think you know where her carrier is, but can you be sure?
You jump three checkers and line yourself up for an easy slide into his home row next turn. This will make your second "king." This game's in the bag.
Hasbro is bringing the fun of its popular Battleship and Scrabble games, as well as classic board games like chess, checkers and backgammon to email. I love these classic games, but it's often hard to find opponents, or to find the time to play. Em@il Games allows you to play against anyone in the world, and do it at your own pace.
Gameplay, Controls, Interface
Starting a new game is easy -- just stick in the CD, make your first move, and enter the email address of the person you want to play. The game sends that person an email message with the game information as an attachment, and the opponent simply opens the file attachment, plays his or her turn and sends off the next move. Only the player who starts the game needs to have a CD -- the other player can download a free client version of the game. Every time you play a turn, you have the option of including a brief email message. Since all messages for the games are sent through Hasbro's servers, you have to be online when playing your turns. It would be nice to be able to queue turns offline and have them sent when you connect to the Internet.
So far, Hasbro has released Scrabble, Battleship, and Grand Master Chess, Checkers and Backgammon. More titles, including Clue and Risk, are promised soon.
I did find several things in the games that were not as smooth as I would have liked. For example: In chess or checkers, you move the pieces around by clicking on them, then clicking again where you want the piece to go. While this is fine, I often found myself trying to drag a piece instead, which doesn't work. Overall, though, the games are easy to play. The email portion of the games needs work: the window used for writing or reading email messages attached to game turns is small and can't be resized. You also can't change the font or colors used in the email window. It also would have been nice to have the option to include text as part of the mail message rather than having to open the game to read messages. As it stands, the message editing system is only good for brief messages -- it's too frustrating to create or read longer messages.
It may sound like I didn't really like the games -- that's not true. I do enjoy them and plan to keep playing them for a long time; they just need some extra finishing touches to make them great games, rather than just good ones.
Graphics & Audio
Hasbro has included some nice touches here -- the classic boards and pieces for Scrabble and Battleship have been reproduced well, and the backgammon, chess and checkers boards and pieces have the appearance of being carved from different woods. Extra touches like shadows while moving pieces add a feeling of depth to the games, and the simple sound effects provide some extra flavor to the gameplay without being distracting.
System Requirements
486/66, Windows 95/98, 8 MB RAM, 2X-CD-ROM drive. Both players will need an Internet connection and an email account which supports mail attachments.
Bottom Line
With a suggested price of under $15, Hasbro's Em@il Games are worth adding to any game collection. All three titles provide endless fun for both kids and adults. The games do lack some finishing touches that would have made them great, but overall they are a lot more fun than frustrating. Some extra time spent polishing the rough edges with a patch or two would go a long way toward making the interface as enjoyable as the thrill of besting your opponents.
Download Em@il Games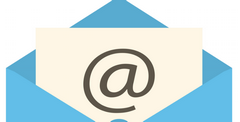 System requirements:
PC compatible
Operating systems: Windows 10/Windows 8/Windows 7/2000/Vista/WinXP
Other Games by Hasbro Interactive