Freestyle Street Soccer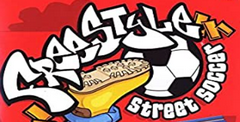 Click the "Install Game" button to initiate the free file download and get compact download launcher. Locate the executable file in your local folder and begin the launcher to install your desired game.
If you're bored of playing with the greats in the NBA or on the baseball field, a new genre of sports has been trending since the early 2000's. In Freestyle Street Soccer, you can take to the streets of an ordinary city, and play things rough and dirty in an urban setting.
This fresh way of looking at sports has become popular of late, but while there are great examples of urban sports available, Freestyle Street Soccer is unfortunately not among these crown jewels.
Reasonable variety of places.
The storyline behind the game goes that rival gangs have decided to stop solving disputes with gunfire, and are now using soccer to decide things instead. The game is a little bit like mixing NBA Baller and NBA Street, but with a soccer theme. These soccer games take place in a variety of locations from skate parks to warehouses and has an amazing 5 different game modes to keep things fresh.
Unrealistic Ball Handling
Among the worst offenses that Freestyle Street Soccer offers up is the strange and unrealistic way the ball moves. When you have possession of the ball, the ball sticks with you no matter what you do. If this involves something such as—say—doing a headstand, you can watch the ball defy the laws of gravity to float up next to your ankles once again.
Basic handling, such as passing the ball and moving with it in a normal fashion is fine, but it's clear that the developers didn't think things through when it comes down to the full range of motion of a player.
World's Dumbest AI
Another point that really drags down the fun of the game is how dumb the players are. Goalees will stand by and let balls sail into the net without so much as twitching, or react at ridiculous times to the ball. Opponent team members are capable of mounting an offensive, but have no defensive strategies whatsoever.
There will always be limits to what an AI can do, but the AI for this game is so bad, it robs the game of a great deal of fun that could be had.
Cliche opponent teams
Freestyle Street Soccer does offer a decent selection of teams to play against, but these teams once again disappoint. The teams are overly stereotyped, and each team leader spouts dialogue that is both repetitive and annoying. The team leader may switch between swearing like a sailor, to calling for composure, all within seconds of each other. The result is a very jarring and unrealistic experience that takes you out of the game.
6
Freestyle Street Soccer has a lot going for it, but it fails to deliver. There have been many great urban sports games in the past that have proven that it can be done well, and this game has a few highlights that could have made it great. Unfortunately, the game fails to deliver overall.
Pros:
Cons:
Unrealistic AI
Unrealistic ball movement
Repetitive dialogue
Download Freestyle Street Soccer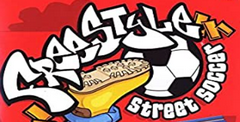 System requirements:
PC compatible
Operating systems: Windows 10/Windows 8/Windows 7/2000/Vista/WinXP
Similar Games
Viewing games 1 to 8