Gears Of War 4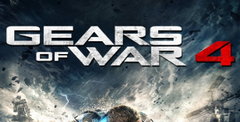 Download Gears Of War 4 and join the fight for humanity's survival! Battle terrifying enemies, engage in intense action, and experience the next chapter of this legendary series. Are you ready for war? Play now!
Gears of War 4 is a third-person shooter game that was developed by The Coalition and published through Microsoft in 2016. The game is supported on both Microsoft Windows and Xbox One consoles and is the fourth installment to the Gears of War series.
Introduction to Gears of War 4
Gears of War 4 takes place 25 years after the events of Gears of War 3 on the planet Sera. In this fourth installment, you will be playing J.D Fenix, the son of Marcus Fenix. In this series, you will be fighting against an entirely new race of monstrous enemies known as the Swarm.
The third-person shooter game is very similar to other hit games such as Division 2 and Uncharted 4 when it comes to the shooting mechanics and movements. If you have played other third-person shooter games then you can expect a ton of action and thrill as you navigate through the terrains and accomplish your missions.
New Enemy — The Swarm
As previously mentioned, the fourth series will focus on fighting a new race of enemies known as the Swarm. When it comes to helming the title of the new "Big Bad", the Swarm certainly takes the cake on this one. Outweighing the Locust in both unpredictability, power prowess, and intelligence the Swarm definitely makes a much more interesting opponent. Instead of simply hiding behind the same cover all the time, Swarm drones and Juvies will utilize the environment to their advantage. Moving behind different covers while jumping unpredictably off walls to get to you. If you aren't alert, you could end up as Swarm food. So pick up your shotguns or chainsaw and be on alert.
Full of Action-Packed Scenes and Gameplay
While some third-person shooter games like to prioritize either just gunplay or storyline, Gears of War 4 brings you both. From taking down Swarm creatures to shooting down a plane with a sub-machine gun while riding a motorcycle, you are guaranteed a thrilling experience with every moment.
8
If you are looking for a game that is filled with action and a solid storyline that has chainsaws and monsters in it, then look no further.
Final Breakdown
There are so many ways to play the game, including the Campaign, Endless Horde, and Competitive mode. If you enjoyed games like Mass Effect 3, The Last of Us, or Metal Gear Solid V: The Phantom Pain then you will absolutely be captivated by Gears of War 4. To breakdown the game for you even further here is a compiled list of pros and cons to help you decide:
Pros:
Endless Horde Mode is extremely fun to play
Competitive Mode for those who like to get competitive
Single Player Campaign mode (there's a mode for everyone)
Good Controls (So you don't need to throw your controllers/Keyboard)
Wide range of great guns
Amazing graphics with incredible sound effects
The intuitive and responsive combat system
Challenging enemies that make things interesting
Cons:
Single Player Campaign does end too suddenly (cliff-hanger)
Some gameplays are repetitive
Some Areas are not as challenging (too safe and not enough challenge)
Occasional glitches and control issues
Download Gears Of War 4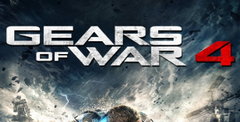 System requirements:
PC compatible
Operating systems: Windows 10/Windows 8/Windows 7/2000/Vista/WinXP
See Also
Viewing games 1 to 5