Spec Ops: The Line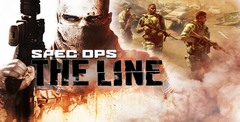 Click the "Install Game" button to initiate the free file download and get compact download launcher. Locate the executable file in your local folder and begin the launcher to install your desired game.
Spec Ops: The Line is a third-person shooter set in the sandy city of Dubai during a terrible sandstorm. As both the eleventh game in the Spec Ops franchise and an overall reboot of the series, Spec Ops: The Line offers a gameplay experience that's less tactical and more in line with modern shooters like Gears of War and Tom Clancy's The Division. Playing as the celebrated United States Army captain Martin Walker, you'll battle through Dubai as you fight against insurgent forces and brutal weather conditions. Not only does Spec Ops: The Line promise players exciting action, but it also poses some important philosophical questions about the horrors of war. Whether you're an existing fan or brand new to the Spec Ops franchise, Spec Ops: The Line is well worth playing.
Main Game Features
15 chapters of intense story-mode combat
Competitive online multiplayer
Cooperative wave-defense mode
Story
In Spec Ops: The Line, you play as Martin Walker, an experience Army captain sent to Dubai to investigate the disappearance of a group of soldiers who went into the city to rescue trapped citizens. After being overrun by a series of violent sandstorms, Dubai has devolved from a rich and technological city to a crumbling metropolis of death. After receiving a distress signal from a stranded Army commander, Martin Walker and his two squadmates head into Dubai to do some reconnaissance. Once inside the city borders, the trio discovers violent faction wars between the cities' refugees and some of the remaining members of the lost group of soldiers. Eager to discover the truth of what transpired, the trio heads deeper into Dubai, unaware of the horrors that await them.
Better than other war-themed shooters, Spec Ops: The Line puts the terrifying reality of war front and center. Although the game occasionally brushes over cliché and overplayed war sequences, there's a surprising amount of truly uncomfortable content that forces the player to think about their actions. Similar to games like Silent Hill and Eternal Darkness: Sanity's Requiem, Spec Ops: The Line assaults the player with hallucinations and skewed versions of reality, constantly forcing them to reconsider their actions. From a story standpoint, Spec Ops: The Line is one of the most engaging and intense war stories told in modern gaming.
Gameplay
Similar in style to other games in the Spec Ops franchise, Spec Ops: The Line puts you in control of a small squad of soldiers as they attempt to complete their mission with precision and discretion. Through its intense, third-person shooting gameplay, Spec Ops: The Line offers a mixture of run-and-gun action and tactical plotting. There are a variety of realistic guns to equip and utilize, including the expected assault rifles, pistols, and explosives to defeat any enemy unlucky enough to cross your path. When combat gets too hectic, players can take cover behind debris and give orders to their squad. You'll also have to watch out for a variety of environmental deathtraps, including sand-floods, high winds, and more. There are four different endings to unlock, dependent on various decisions you make during the game, offering significant replayability.
Spec Ops: The Line also contains a handful of multiplayer modes, including both team-based competitive multiplayer and a two-player cooperative mode. In competitive multiplayer, two teams of soldiers battle it out in the sandy battlefields of Dubai, competing in a variety of gameplay modes. This includes classic Team Deathmatch, Free-for-All, King of the Hill, and more. There are six unique character classes to play as in multiplayer, including Gunner, Medic, Sniper, and more.
When you're not blasting your buddies in online competition, you can group up with a friend and take on the horde-style cooperative mode. There are four missions to complete in cooperative play, tasking you and your friend with defeating waves of enemies while completing various objectives. While the multiplayer in Spec Ops: The Line might not be as deep as say, Call of Duty: Modern Warfare, it still provides plenty of extra hours of shooting entertainment.
Conclusion
Although the Spec Ops series has long been considered an alternative to the Rainbow Six franchise, Spec Ops: The Line steps away from its more tactical roots and provides a stunning and emotional story-driven adventure. By offering a mixture of action-based sequences and intense, calculated shootouts, Spec Ops: The Line reboots the franchise with impressive success.
8
Thanks to its multiple difficulty settings, four unique endings, and multiplayer offers, Spec Ops: The Line is a great shooter package that should impress any fan of the genre.
Pros
Intense and emotional plot
Great arsenal of weapons and gadgets
Fun multiplayer options
Cons
Some levels feel repetitive
Underwhelming co-op
Shooting mechanics feel stiff at points
Download Spec Ops: The Line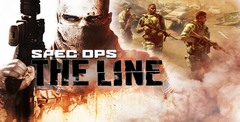 System requirements:
PC compatible
Operating systems: Windows 10/Windows 8/Windows 7/2000/Vista/WinXP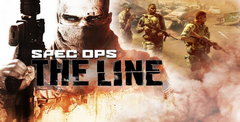 System requirements:
PC compatible
Operating systems: Windows 10/Windows 8/Windows 7/2000/Vista/WinXP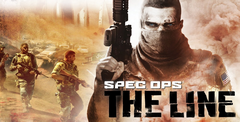 System requirements:
PC compatible
Operating systems: Windows 10/Windows 8/Windows 7/2000/Vista/WinXP
Playstation 3 Screenshots
See Also
Viewing games 1 to 9