Ghost of Tsushima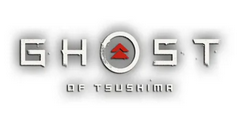 Click the "Install Game" button to initiate the free file download and get compact download launcher. Locate the executable file in your local folder and begin the launcher to install your desired game.
Ghost of Tsushima is a fantastic way to close out the life of the PlayStation 4. This console has had just awesome exclusive after awesome exclusive and what we have here from Sucker Punch is truly something special. With the ancient Japanese setting and the movie-like production values. This is one of those games that is so good, I do not think I have actually heard anyone say that they did not like it.
Saving The Clan
You may be shocked at just how story-driven Ghost of Tsushima is. The story here is amazing and I will admit that Jin is not exactly the most amazing protagonist. The story of The Mongols invading and Tsushima being decimated in their path and Jin standing up to fight back and protect those that he cares about is amazing stuff indeed.
One thing that this game does incredibly well is flesh-out characters. Many side missions that you undertake do a great job in really expanding the game world which helps you get more invested in the overall story.
The Power Of The PlayStation 4
If someone told me that they felt Ghost of Tsushima was the best-looking game on the PlayStation 4, I do not think I would disagree with them. Even on a standard PS4 and not a PS4 Pro, this game looks amazing! It is not just the fact that the locations and the various characters look great it is all of the little tricks that they do.
There is no waypoint that shows you where to go, instead, you follow the wind. No big marker that shows where there is a secret, you follow a fox instead. Stuff like this along with the very minimalistic hud helps to make you feel like you are in this world. The only presentational issue I have is that the lip-syncing can be off pretty badly in some scenes, this is especially true if you are playing the game with Japanese voices. Which brings me to the sound. The voice acting is great and the soundtrack along with the sound effects are some of the best you will hear.
The Path Of The Warrior
The gameplay on offer here is fantastic. You can play the game where you go in with your sword, just slicing and dicing as you do, taking enemies head-on. Or, you can play like a "ghost" where you intimidate, scare and sneak around taking people down in a stealth-like manner. I liked to dabble with both styles of play as they were both a lot of fun. If you want a trailer, combat looks like it is hack and slash, but there is some real skill at play here as it is more about timing your attacks than you would think. You have a very interesting progression system to work with in the game. You do not have to "level up" instead the game gives you things as you need them in quite a natural way. You can also get extra items that can help you in the form of things that can give you more health, make it easier to sneak around, and so on. The game is quite long and there is a ton of side content for you to get into as well. I just wish that they had a new game plus mode here as I would love to have steamrolled through the game with my more powerful Jin!
In the last year of the PlayStation 4's life we had The Last of Us Part II and Ghost of Tsushima and I think the pair of these games were a great way to close out what has been a great console.
9.5
I had so much fun playing through this, it is a game that pretty much does everything right and the few "gripes" that I do have do not spoil the overall experience in any way at all. If you have a PS4 and you have still not played through this, what the heck are you doing???
Pros:
The story is very captivating
Jin is one badass warrior!
There is a ton of content in this game
It is yet again another fantastic PS4 exclusive!
Cons:
I do wish it had a new game plus
The li-syncing can be poor when playing the game in Japanese
Download Ghost of Tsushima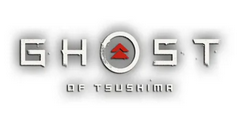 System requirements:
PC compatible
Operating systems: Windows 10/Windows 8/Windows 7/2000/Vista/WinXP
Game Reviews
If you've been following the exploits of Playstation's studios, then you've probably heard of Ghost of Tsushima. Before its announcement, the gaming industry voiced out its craving for a feudal Japanese linear story. Lucky for the vocal majority, two games that fit the bill were announced in the same year!
Sekiro: Shadows Die Twice is a game that managed to fulfill an adventurous fantasy in its own unique way, however, the linear story could have been something akin to Uncharted 4, The Last of Us and God of War 4 (2018). Instead, Sekiro is a solid FromSoftware story that focuses on the fantasy elements typically found in Japanese folklore. On the 17th of July 2020, you will finally get your hands on this epic tale of honor and duty.
Setting
If you're looking for something to scratch the itch from old Japanese movies, Ghost of Tsushima will surely deliver. Set in a more grounded historical location, Ghost of Tsushima follows Samurai culture and the themes of serenity, duty and honor will be present throughout every aspect of the game.
The game takes place in the late 13th century. Within this setting, you'll find a lot of traditional Japanese structures and lifestyle practices. With the lush and calm environment, it's safe to say that Photo Mode will be your new best friend in this game. According to Nate Fox, the team decided early on to keep the game grounded in reality. A core focus of the game's direction is to transport people to 1274 Japan. The game is inspired by historical events, however, the game does not aim to rebuild history stone by stone. The team originally thought about using some historical figures, however when consulting culturally aware groups on the matter, it was decided that it would be insensitive.
Characters
You'll play as Jin Sakai, a Samurai warrior who has to defend his country from the invasion of Mongols. The main antagonist of the game is the ruthless general Khotun Khan of the Mongol Empire. During your adventure, Jin will have to question his honor as he transitions into the Ghost, an alternate identity who fights dirty but more effectively. In the course of the story, you will be joined by a female Samurai companion, Masako. Other characters that have been confirmed in the game include Onibaba, the High Priestess and Ippei the Monk. Expect to encounter numerous characters and unlikely allies while adventuring in Tsushima. Delivering an adventure
Ghost of Tsushima is a game that will helm the closing era of the PS4. The final Triple A title from Sony and Sucker Punch studios is a game that closes an important chapter in gaming history.
According to Nick Fox, the most important film to him personally is "Seven Samurai", a 1954 classic by Akira Kurosawa that tells a number of personal stories within an overriding tale of mercenaries who are hired to keep a farming village safe. Ghost of Tsushima attempts to show the personal toll that such a life can hold over an individual. In the game, Jin will have to rethink what it means to be a samurai when he gets mixed up in all sorts of gruesome business as the odds are stacked against him. If Jin doesn't do anything in order to protect his island, his people will die. But in the process, Jin will not be able to protect his concept of self. This solidifies the game as a story of self-sacrifice.
Playstation 4 Screenshots
Similar Games
Viewing games 1 to 8