Grand Theft Auto V - GTA V Redux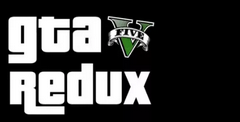 Download Grand Theft Auto 5 (GTA V) Redux and experience the definitive version of the groundbreaking open-world action game! Explore Los Santos, pull off daring heists, and live a life of crime like never before. Unleash your inner outlaw and play now!
The Grand Theft Auto series has technically seen a hiatus in game releases regarding their purported next title, Grand Theft Auto VI. Technically would be the keyword since development on the hugely popular Grand Theft Auto V Redux has yet to end. Los Santos has been an ever-expanding chaotic paradise inhabited by Michael, Franklin, Trevor, and hundreds of thousands of online characters and NPCs. Bringing glory to the legacy of previous GTA titles while putting competitors like newer Saints Row (ahem Saints Row 4) and Watch Dogs to shame. With a captivating campaign and the limitless potential of online play to boot, GTA V has been a dominant force in gaming for nearly 8 years since its release in 2013 and shows no signs of stopping anytime soon.
Los Santos, the City Without Peace
If you were to ask GTA veterans what their favorite campaign has been throughout the series, you would get a pretty mixed bag. Plenty would highlight the successes of Vice City or GTA IV and would be entirely right.
However, I myself am a bit biased towards this installment simply because Los Santos feels like a living and breathing city. Not every mission is my favorite – though shooting down aliens while Michael goes through an insane tripping session is up there. Additionally, the ability to play as three diverse main characters, Franklin, Michael, and Trevor, all expose you to vastly different styles of writing around their lives and struggles. The way that their stories begin to intersect as the game goes on is a fantastic feature that always feels fun and engaging, plus you can switch between each of them at any time.
They've all got unique missions to be completed that can lead you to some interesting situations if you decide to go down the completionist route. Some may argue that the story isn't quite as captivating as Niko's in GTA IV, but I personally feel each character in V was fleshed out and given unique stories that make this game just a tiny bit superior. Add on top of this the hundreds of mods and revamps put into the Redux edition from Josh Romito, Los Santos is livelier than ever.
Conquer Los Santos
The story is intriguing overall and has a lot to offer, but what truly takes the cake in GTA V is the gameplay. Dozens of weapons, hundreds of vehicles, and just as many heists and challenges can keep you playing the game indefinitely. Single player provides a lot of variety in gameplay – you're even able to invest in the stock market (done on your phone, which gives you access to a lot of other cool apps too). However, the online multiplayer is likely to keep you coming back for more. You can pull off heists with your friends. Purchase ridiculous vehicles like jets, tanks, and now even a submarine. Expand your criminal empire by buying hangars, nightclubs, and underground bunkers.
The options and opportunities are endless. Unfortunately, all of these amazing purchases will cost you. It would easily take over half a billion in-game dollars to purchase every single vehicle and location available to you. For some, this is great because this creates a never-ending game. For others will less time to dedicate to a game, the grind is impossible.
Until recently, most missions (including heists) were hard to make a decent profit off of, providing at most $2 million per run which could take significant amounts of time to set up anyways. Regardless of the opportunities, the time investment has been a major gripe for less invested players.
9
If you love getting to play around in what is essentially a lawless nation with no consequences, have access to thousands of crazy vehicles, or even just love the GTA series, do yourself a favor and play this immediately. Adding to that, the palpable mods of the Redux edition, which adds completely new weather systems and graphical updates keeps it fresh for seasoned players too.
Pros:
Quite literally endless gameplay
Huge variety of weapons and vehicles
Online play fun and chaotic
Cons:
Significant time investment required for cooler vehicles/money
Missions/setup can become repetitive
Griefing online is rampant
Download Grand Theft Auto V - GTA V Redux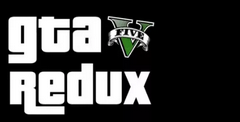 System requirements:
PC compatible
Operating systems: Windows 10/Windows 8/Windows 7/2000/Vista/WinXP
See Also
Viewing games 1 to 8