Halo 5: Guardians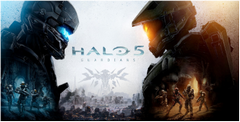 Click the "Install Game" button to initiate the free file download and get compact download launcher. Locate the executable file in your local folder and begin the launcher to install your desired game.
Halo 5: Guardians is an intense sci-fi first-person shooter and is the penultimate chapter in the prolific Halo series. Like previous Halo games, Halo 5: Guardians gives players an interesting arsenal of weapons and sets them loose on the aggressive alien species known as the Covenant. While Halo 5: Guardians delivers a classic FPS experience that many fans are desperate for, it also introduces a handful of new mechanics, both in solo and multiplayer gameplay. By embracing mechanics that players might expect in a new Call of Duty game, Halo 5: Guardians attempts to bridge the gap between its sci-fi roots and intense shooter action. It's no secret that Halo is one of the biggest and most respected FPS franchises of all time, and Halo 5: Guardians keeps the bar of quality high.
Main Game Features
Solo campaign with 15 unique missions
Highly replayable multiplayer modes
New, modernized combat features
Story
The story in Halo 5: Guardians picks up about eight months after the events of Halo 4. As an advanced squad of soldiers known as Fireteam Osiris descends on a planet overrun with enemy combatants, including the alien Covenant race and the robotic Prometheans. During their mission, the team learns of an impending attack on humanity and must prepare to defeat those responsible.
Meanwhile, the heroic Spartan Master Chief leads his own fireteam on an equally important mission, but becomes distracted when a voice from his past returns. Choosing to abandon his duty, Master Chief leads his team toward a new planet, following the instructions of Chief's long lost friend.
In order to retrieve Master Chief and bring him back to his post, Fireteam Osiris sets out in pursuit. As players progress through the game, they switch control between Fireteam Osiris and Master Chief, commanding both teams. As Master Chief searches the galaxy for clues relating to his lost friend, they uncover an even bigger threat that may overtake humanity entirely. Forced to choose between his orders and his emotions, Master Chief must make several tough decisions.
Gameplay
Halo 5: Guardians offers a 15-mission-long campaign, guiding players through an intense series of firefights, stealthy recon missions, and more. For the most part, the shooting mechanics are similar to previous entries in the Halo series. Players can hold two weapons at a time, swapping them out for new guns when ammo runs low. There's a great variety of guns, including classic firearms like pistols and shotguns, along with a slew of alien weapons provided by fallen Covenant and Promethean soldiers. New mechanics include the ability to aim down your weapon sights, something many modern FPS games like Battlefield and Call of Duty offer. Additionally, players can pull off devastating attacks thanks to the new Spartan Abilities. Movement options have also been expanded, allowing players to clamber over walls and use a variety of traversal abilities.
As always, the Halo multiplayer experience is tons of fun and provides endless hours of enjoyable competition. Halo 5: Guardians makes a few unfortunate mistakes, namely the lack of local multiplayer options. However, a handful of new additions and great gameplay tweaks make up for this disappointment. There are over 30 unique multiplayer maps to battle on, whether you're enjoying a round of Team Deathmatch or a quick bout of the new Breakout mode. If you're a fan of large-scale battles, you can hop into Warzone mode, which pits two huge teams of players against each other. You can still expect classic modes like Capture the Flag, King of the Hill, and more, adding some retro fun to the modern package.
Conclusion
Halo 5: Guardians continues the story of Master Chief in some exciting ways, although you might play as the heroic Spartan as much as you'd like. Once you've conquered the game's 15 solo missions, there's plenty of extra playtime available thanks to the competitive and modernized multiplayer.
8.5
With a slew of free updates that provide players with new maps and modes, Halo 5: Guardians continues to add extra goodies long after its initial release. Whether you're a fan of the classic Halo games or prefer more modernized FPS titles, Halo 5: Guardians is a great shooter that gives you plenty of reasons to return.
Pros
Colorful and vibrant graphics
Intense shooter combat with lots of variety
Both nostalgic and new
Cons
Combat can be visually overwhelming
Not enough Master Chief
No split-screen or offline multiplayer options
Download Halo 5: Guardians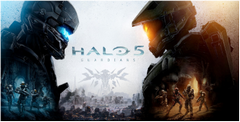 System requirements:
PC compatible
Operating systems: Windows 10/Windows 8/Windows 7/2000/Vista/WinXP
Game Reviews
Despite how Halo 4 ended, I remain unconvinced about the fate of Master Chief's sassy Al companion, Cortana. You don't upload multiple copies of yourself into a crazy, advanced alien computer system and not set up a Star Trek III: The Search for Spock scenario. I might not share the same, ahem, emotional investment in the increasingly sexual-ized construct that Halo's biggest fans do, but given her popularity, I'm certain that 343 Industries isn't prepared to truly kill her off.
Similar Games
Viewing games 1 to 2