Hogwarts Legacy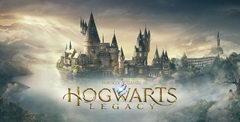 The Harry Potter world - and its fans - are among the most loyal and fanatic in recent memory. It is safe to say that without J.K Rowling's work the pop culture industry would look very different today, as the magical aspects, ambiance, traits presented paved the way for other fantastical worlds. However Harry Potter fans, have eagerly awaited a proper title surrounding the Wizarding World, and that's exactly what Hogwarts Legacy promises players.
The game albeit still set for release in the distant future will be the first AAA title for Harry Potter. Developed by Avalanche Software, and backed by gaming giant Warner Bros. Interactive, gamers from Xbox, Playstation, and PC can expect a fully-fledged action role-playing game sometime in 2022.
Fantastical Games and Where They Inhabit
The upcoming game won't portray any of the original characters, but players can expect iconic places, houses, classes, beasts, and enchantments that made the series critically acclaimed to be present. Hogwarts Legacy will accompany a new student at Hogwart School of Witchcraft and Wizardry, in the late 1800s. As any self-respecting RPG, Hogwarts Legacy will allow players to customize their characters however they see fit, with news even announcing that gender identity, voice, and even the house your character will be selected for can be chosen.
There is limited information surrounding the game, but Slytherin, Huffle-Puff, Gryffindor, and Ravenclaw will have different quests, tasks, and gameplay features. Rumors also state that a system similar to Shadow of Mordor's rivalry, which will deepen or strain relationships with the NPC's that populate Hogwarts. The open-world concept will most likely provide leveling up, inventory, crafting, brewing, and unique combat styles based upon your choices. Even the acclaimed Quidditch matches may make their way into the project.
The Game Who Lived
As mentioned previously, the game won't have any connection lore-wise to the contents from the books, instead, the game aims to showcase a more intimate portrayal of day-to-day life at Hogwarts. Players will face unexpected journeys, puzzles, and mysteries as they explore everything in, and out of the school. Avalanche and Warner Bros. have stated that morality, heroism, and the essence of the characters will be tested in a series of quests and events throughout the campaign.
The character that players will control will also have a unique background as he won't be accepted at eleven years old through the owl correspondence. This one-of-a-kind acceptance will probably be explained in-depth, as well as the reasons why your characters have a special ability or connection to ancient and unknown magic. The story of the game remains shrouded in secrecy, but we also know that there will be a more villainous, or heroic path depending on your actions, and the types of magic you choose to involver yourself with.
Conclusion
The Wizarding World of Harry Potter is an amazing story, that delivered peculiar creatures, magic, characters, and places, and in 2022 players will finally have the chance to craft their own adventures within that world. The expectation is enormous as there haven't been any astounding Harry Potter-linked games that delivered a great experience.
The customization seems astonishingly detailed, and the game is visually stunning running on Unreal Engine. The mechanics aren't clear, and nothing surrounding combat has been shown, neither what types of quests and activities will be available to the game. We do know that riding flying animals, brooms, and leveling up will all be part of Hogwarts Legacy.
PROS:
In-depth Customization
Visually Stunning Graphics
Actions Affect The Gameplay
Rivalry System
Hogsmead and Forbidden Forest
Unique Story
Day-to-day Life at Hogwarts
CONS:
Might Not Live Up to The Extreme Hype
No Multiplayer Announced
No Gameplay Shown
Single-Player Might Lower Replayability
Download Hogwarts Legacy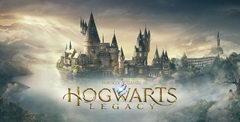 System requirements:
PC compatible
Operating systems: Windows 10/Windows 8/Windows 7/2000/Vista/WinXP
Similar Games
Viewing games 1 to 5