Jewels of the Oracle II: Gems of Darkness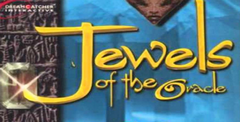 Click the "Install Game" button to initiate the free file download and get compact download launcher. Locate the executable file in your local folder and begin the launcher to install your desired game.
Overview
Site journal entry -- Day One
It's hard to believe it has been almost three years since this archeological site was first discovered. Little did anyone know then that it would open the proverbial door to another civilization. Now here I am with a chance to see what the City of the Ancients has to offer. Perhaps I can even wrest the Treasure of the Kavi from its bedeviling recesses. Twenty-four more puzzles and three different floors! More glyphs and even more challenging mind-benders to solve. Thank goodness Professor Bhandam is here to help along the way. He even handed over his own journal with all sorts of information and clues about the challenges ahead.
All right ... here I go. Checklist: Map ... Journal ... Reset Tool ... Token Box ... Aspirin. Okay, now to those vexing Gems of Darkness.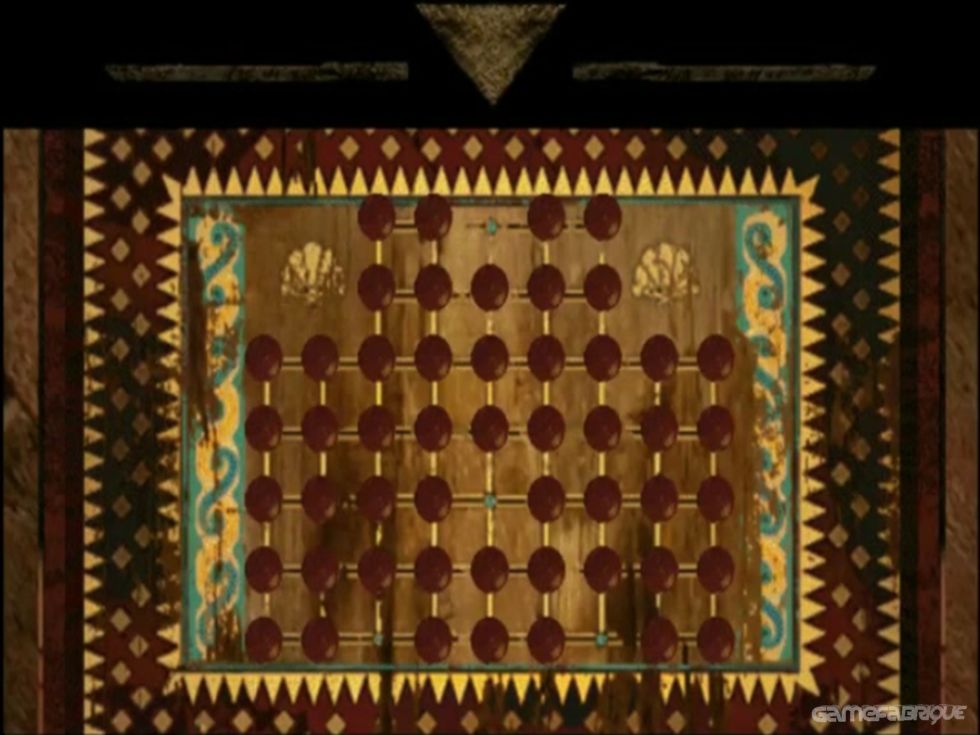 Gameplay, Controls, Interface
The newest member of the Jewels of the Oracle family offers incredible graphics, tons of "pre-Sumerian" atmosphere, and 24 more puzzles to make your brain ache. You start the game with an introduction from the head archeologist. That intro contains a brief overview of the site, the history, and the tools available to you. Remember this guy; you will have the option of clicking back on the Professor during the game for bits of encouragement and a few hints. Those nuggets of rah rah from him can be a bit trite -- but after some of the puzzles, you can use something bland. From that point, you move through each "room" with the typical mouse-driven point/click/move interface.
There are three "floors" to this game, with each floor contained on its own CD. Therein lies my first frustration. If you want to talk to the Professor, or even try another floor, you have to switch CDs. Plus, you always have to start with the first CD, regardless of what floor you are on in the game. Ah, yes, they seemed to have wasted a lot of space on those CDs (one even contains all the developers having a bit of a chat with the camera). It would have been nice to have that space taken up by game (more graphics?), or even have it condensed to fewer CDs. That way we could avoid the switching dilemma.
Ah ... but the challenges are worth it. The puzzles can be played at either an easy or hard level, and objects of some will be familiar from the first Jewels of the Oracle. There is even replay value. If you figured out the easy solutions, you can always try the hard one. Make no mistake -- there are decided challenges mixed among the knee-jerk, "in a heartbeat" solutions. Be prepared to work those grey cells.
Graphics
Again, the developers have created richly textured graphics with attention to detail and atmosphere. The game is in a format similar to a VHS letterbox view, and is best experienced at a lower resolution. I played it in 800 x 600 and found that many more of the subtle details were visible than with the higher resolution. The video is smoother than in the previous game and there seem to be fewer glitches and hitches as you move through the game. Definitely good marks for creating a visual world that draws you into its grasp.
Audio
Here is another improvement over the previous version. The sounds and music add the perfect backdrop to the already spooky visuals. You do have the option to adjust the volume or turn the music and sounds off. (NOTE: Sounds never go completely away. You will still have the sound of your pieces moving.) Sometimes the music is vaguely Celtic and other times just plain odd, but never enough to draw your concentration away from the puzzle at hand.
System Requirements
Windows: Pentium, 16 MB RAM, 16 MB hard drive space, 640 x 480 16-bit video, 2X CD-ROM drive, 8-bit sound card (SoundBlaster or 100% compatible).
Mac: System 7.5 or higher, 68040, 16 MB RAM, 16 MB hard drive space, 640 x 480, thousands of colors, 2X CD-ROM drive, Standard Macintosh
Documentation
Let me put it this way ... if you didn't have the Professor's journal, you would be hurting. There are hints and history available in that journal and they can give you complete solutions. But as to the rest, a small booklet in the jewel case -- in other words, zip -- and therefore frustrating because you can't print the journal out.
Bottom Line
A challenging game for puzzle lovers, plus an interesting way to learn about earlier cultures. Definitely worth it for the visuals, sound, and the workout for yer ol' noggin.
Download Jewels of the Oracle II: Gems of Darkness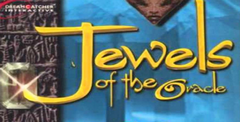 System requirements:
PC compatible
Operating systems: Windows 10/Windows 8/Windows 7/2000/Vista/WinXP
Other Games by DreamCatcher Interactive