Medievil 2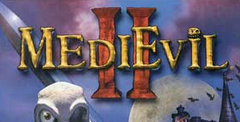 a game by
SCEA
Platform:

Playstation

Editor Rating:

7.3

/

10

, based on

2

reviews
User Rating:

8.0

/

10

-

1

vote
Rate this game:
SCEE's (Sony Computer Entertainment Europe) surprise hit MediEvil was tremendously well-received when it was released over a year ago, so it's little surprise that a sequel has been in the works ever since. Again using a unique visual style somewhat similar to Tim Burton's Nightmare Before Christmas this vast 3D platform/ adventure hybrid should be with us in American stores sometime in the first quarter 2000. If you've not played the original, think Ghosts & Goblins in 3D.
Download Medievil 2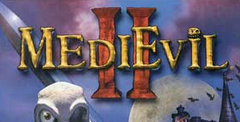 System requirements:
PC compatible
Operating systems: Windows 10/Windows 8/Windows 7/2000/Vista/WinXP
Game Reviews
People say:
7
The first MediEvil was enjoyable, but didn't leave a lasting impression. And while the sequel suffers from some of the problems of the first, it's decidedly more enjoyable. True, you may not be able to tell the differences between the two from the get-go, but the further you get into it, the more apparent the changes become. The graphics have a more stylized, finished look to them compared to the first game, and there have been a good deal of new weapons added to Sir Dan's arsenal. Plus there's a bunch of new characters he can interact with and stuff he can do. I especially like how you can pop his head onto a severed hand (like Thing) to get into small areas. The levels are designed quite nicely as well, and the puzzles are fun to work through. Remember how easy the bad-ass-looking bosses were from the first game? Well, they're a bit more difficult this time around, and still look about as cool. Now for the problems: Sadly, the slightly jittery, stiff control is back from the first game (which is particularly tricky near ledges and on platforms). And then there's the game's difficulty. Even in the first few levels, I found some of the regular enemies extremely hard to deal with (partly due to the control, partly due to the camera placement). Luckily, health rechargers are still scattered in one or two places per level.
6
This is a fine example of a decent action platform game for the PS. Tightly crafted, the only thing that's not so nice is the somewhat flighty control. I found it too easy with the analog to nearly run right off of ledges. Graphics-wise it looks great and moves smoothly. Think of it as a macabre Spyro the Dragon. But at a time when there's a lot of action platform games, this sequel doesn't offer anything new above the territory of the first game.
7
If it wasn't for the unique gameplay added to MediEvil II--namely the DanHand, HeadlessDan and Dan-ken-stein stuff--the game would be a rather lackluster sequel. Sure, the graphics may be a tad better and the levels may have more meat to them, but there's still a lot of repetitive hacking and slashing. And the touchy control and unrefined camera doesn't help with the overall experience. Still, it does provide some enjoyable entertainment.
7
Definitely one of the classier 3D action games out there for PlayStation. MediEvil 2 manages to take the concept of the original game and put an interesting Dickensian spin on the whole thing. Apart from this though, there's not much new. The controls are still a little awkward though, and there are some odd problems with the difficulty level. It is full of really cool ideas though which really add to the gameplay without ever seeming gimmicky.
Similar Games
Viewing games 1 to 3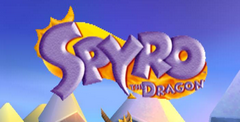 Spyro the Dragon
What happens when you take five dragon families living in five dragon worlds and throw in a Jealous Gnorc?