Mortal Kombat vs. DC Universe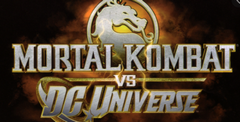 Click the "Install Game" button to initiate the free file download and get compact download launcher. Locate the executable file in your local folder and begin the launcher to install your desired game.
This epic fighting game from Midway games takes the gory fights of the Mortal Kombat franchises and combines it with the fantasy world of DC superheroes. Playing as a long list of fan-favorite characters like Scorpion, Superman, Raiden, and the Joker, you'll bruise your knuckles and spill blood as you battle in fierce one-on-one fights. With an expansive single-player story mode, loads of playable fighters, and some wickedly fun mini-games, Mortal Kombat vs. DC Universe is one of the most content-rich and enjoyable fighting games in recent memory. Whether you're a die-hard fan of the MK franchise or fantasize about stopping crime as your favorite DC hero, Mortal Kombat vs. DC Universe makes those dreams a reality.
Main Game Features
15 chapter-long story mode
Over 20 playable characters
Wide variety of special and finishing moves
Story
In classic fighting game fashion, the story in Mortal Kombat vs. DC Universe is pretty ridiculous. That said, it's a great foundation for a cross-over tale that features tons of mega-popular characters and explosive moments of action.
At the beginning of the game, both the Earthrealm of Mortal Kombat and the planet Earth in the DC Universe are being attacked by evil forces. At the same time, both attacks are repelled, sending super villains Shao Kahn and Darkseid into a state of dimension-shifting. This forces both villains, as well as their respective worlds, to collide into one, resulting in a mega-villain called Dark Khan. In order to defeat Dark Khan and separate their worlds safely, the heroes of both universes attempt to form an uneasy alliance.
Gameplay
Mortal Kombat vs. DC Universe offers players a classic arcade-style fighting experience with loads of awesome characters, killer graphics, and some brutal special moves. There are multiple modes of play, including the chapter-based Story Mode, the Kombo Challenge mode, and competitive online and local multiplayer. In Story mode, players can choose to experience the narrative from either the perspective of the Mortal Kombat characters or DC Universe characters, each with exclusive chapters to play. When compared to other fighting games like Street Fighter and Dead or Alive, Mortal Kombat vs. DC Universe offers a much stronger single-player option for fans to enjoy.
In every mode, you'll engage in exciting one-on-one battles between your favorite MK and DC characters. The roster of fighters includes both heroes and villains from both sides, including classic characters like Batman, Sub-Zero, Wonder Woman, Kano, Lex Luthor, and much more. Each character has a list of awesome special moves to pull off, resulting in hard-hitting combos. As characters take damage, different parts of their costume also become damaged, adding some appreciated detail during fights. In classic Mortal Kombat fashion, you can finish off your opponents with Fatalities, but they're a bit disappointing and lack the expected level of blood and gore. Despite these small setbacks, the fighting in MK vs. DC is satisfying and addictive, encouraging players to figure out new combo-strings and master their chosen character.
Conclusion
Thanks to a roster of memorable fighters, fun gameplay, and an impressive single-player story, Mortal Kombat vs. DC Universe is a great choice for any fighting game fan. Even though there's less blood than your standard Mortal Kombat title, the action is still fast and violent, resulting in some surprisingly brutal moments. Generally speaking, this is one of the coolest games featuring DC superheroes ever released. It also lets you settle the age-old question of "who would win in a fight, Batman or Superman?".
8
If you like fighting games and DC comics, there's no good reason not to give Mortal Kombat vs. DC Universe a try.
Pros
Great roster of characters
Hard-hitting, addictive combat
Interesting cross-over narrative
Cons
Not as gory as other Mortal Kombat games
Some new mechanics get repetitive
Lack of unlockable content
Download Mortal Kombat vs. DC Universe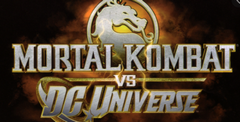 System requirements:
PC compatible
Operating systems: Windows 10/Windows 8/Windows 7/2000/Vista/WinXP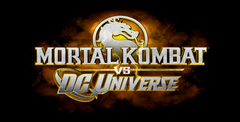 Minimal System Requirements:
CPU: P4 3.0GHz or AMD equivalent
RAM: 1 GB
OS: Windows 7
Graphics: NVIDIA GeForce 7800 GTX+, ATI Radeon x1950+
HDD: 30 GB
VRAM: 256 MB
System Requirements:
CPU: P4 3.0GHz or AMD equivalent
RAM: 2 GB
OS: Windows 8, 8.1
Graphics: NVIDIA GeForce 7800 GTX+, ATI Radeon x1950+
HDD: 30 GB
VRAM: 512 MB
Game Reviews
Mortal Kombat vs DC Universe is a fighting game that combines the iconic characters of two popular franchises, Mortal Kombat, and DC Comics. Developed by Midway Games and released in 2008, it was a groundbreaking title that brought together the worlds of Mortal Kombat, known for its brutal and gory combat, and DC Comics, home to superheroes like Batman, Superman, and Wonder Woman.
Heroes vs. Warriors
The game features a story mode that pits the Mortal Kombat fighters against the superheroes and villains of the DC universe. The plot revolves around the merging of the two worlds, caused by the destruction of both Shao Kahn's fortress and the Watchtower, which causes the characters to be transported into a new dimension. The two sides must then fight to determine the fate of the merged universe.
The combat system is one of the standout features of Mortal Kombat vs. DC Universe. The game features a fluid and intuitive fighting system that allows players to seamlessly transition between punches, kicks, and special moves. The game also introduces a new feature called "Freefall Kombat," which will enable players to continue fighting while in mid-air, adding a new level of depth to the combat system.
The roster of characters is another highlight of the game. The Mortal Kombat side features classic fighters like Scorpion, Sub-Zero, and Raiden. In contrast, the DC side includes iconic heroes like Batman, Superman, and Wonder Woman. Each character has their own unique set of moves and abilities, making them distinct from one another.
In addition to the story mode, Mortal Kombat vs. DC Universe features a number of other game modes. The Arcade mode allows players to fight through a series of opponents, while the Versus mode lets players go head-to-head against each other. The game also includes an online mode, allowing players to battle against other players worldwide.
No Brutality
One of the criticisms of Mortal Kombat vs. DC Universe was the toned-down violence. Due to the inclusion of DC's family-friendly characters, the game had to be censored in some regions to avoid an adult rating. This led to some disappointment from Mortal Kombat fans, who were expecting the trademark gore and fatalities that the series is known for. Despite this, Mortal Kombat vs. DC Universe was generally well-received by critics and fans alike. The game's innovative combat system, interesting storyline, and an impressive roster of characters made it a standout title in the fighting game genre. It also paved the way for future crossovers between different franchises, such as the recently released Mortal Kombat 11, which features guest characters from other popular franchises like Terminator and Robocop.
Conclusion
In conclusion, Mortal Kombat vs. DC Universe was a unique and ambitious fighting game that brought together two iconic franchises. While it may have disappointed some Mortal Kombat fans with its toned-down violence, the game's innovative combat system, interesting storyline, and an impressive roster of characters more than made up for it.
8
It remains a memorable entry in the Mortal Kombat series and a testament to the power of crossovers in the gaming industry. If you're a fan of fighting games like Mortal Kombat and Injustice, you might enjoy this one.
Pros
Fun story
Great combat mechanics
Amazing roster
Cons
No graphic violence
Weak finishers
Combos are extremely complicated
Playstation 3 Screenshots
Similar Games
Viewing games 1 to 5