Namco Museum Vol. 5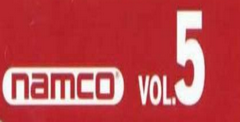 Click the "Install Game" button to initiate the free file download and get compact download launcher. Locate the executable file in your local folder and begin the launcher to install your desired game.
There has been so many Namco Museum compilations out that it's become customary to get one every few months. Namco Museum Vol. 5 is the last in the series (probably because they've run out of notable arcade games), unless Namco decides to bring over the Namco Museum Encore that has been recently released in Japan.
Namco Museum Vol. 5 won't bring back as many nostalgic memories as some of the others, because the games contained on it aren't really considered classics. The games here represent a transitional period of gaming when companies were struggling to figure out how to use their more powerful arcade hardware. As a result, many of the games in this volume stress graphics over substance. For example, PAC-Mania is essentially PAC-Man in an isometric environment. Some of its levels are even identical to the ones found in the original game. Metro Cross is a shallow futuristic racinggame that uses pseudo 3-D graphics to impress. Others such as Baraduke (a side-scrolling shooter) and Legend of Valkyrie (an action/adventure) were innovative in many ways, but still not excellent games. Dragon Spirit was probably the best (and most difficult) of the bunch because it was a high-quality, great-looking shooter when it arrived.
Because of the questionable quality of these games, the best thing about this volume may be the extras and not the games. Reference cards, arcade art and 3-D mock-ups of the game's world are all available to be browsed. In the Pac-Mania "world" ghosts can be floating around in a house, until you eat a power pill on a table, which makes them scurry away, blue with fear. There's even an "Opera House" that allows you to view slide shows of the game's art in addition to listening to its music and sounds. Namco certainly did a great job of presenting the games by giving you a 3-D museum and other virtual worlds to explore. Also, like many of the games in the Namco volumes, you can customize the arcade game to your liking by modifying it via dipswitches and other menu toggles, just as arcade owners would.
Though it may not be packed with the best old games, Namco Museum Vol. 5 still serves the purpose it was made for--nostalgia. Whether that's worth purchasing this bundle of memories is solely up to you.
Download Namco Museum Vol. 5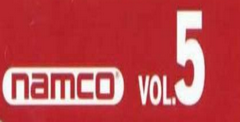 System requirements:
PC compatible
Operating systems: Windows 10/Windows 8/Windows 7/2000/Vista/WinXP
Game Reviews
Earlier volumes from Namco's Museum series gave classic games a new lease on life. However, this fifth and final installment of the reissue series feels more like a mercy killing. PacMania, Namco's 1987 attempt to give its icon three dimensions, headlines Volume 5, but the other four games have a heavy "Huh?" factor. Metro Cross, a futuristic footrace; The Legend of Valkyrie, a pay-for-play RPG; Dragon Spirit, the medieval Xevious clone; and Baraduke, the Section Z-style shooter, are little more than footnotes to gaming history.
Lots of gamers are heavy into retro action, and although the Museum's presentation of its material rocks, some of these ho-humding-ers didn't need unearthing. But, hey, now you can at least finish spelling out "NAMCO" with the CD covers.
ProTips:
In Metro Cross, instead of kicking the blue soda cans for extra points, jump on them to completely stop the clock.
When Jumping over Pac-Mania's monsters, change directions during the Jump to fake them out.