NFL Football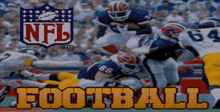 Click the "Install Game" button to initiate the file download and get compact download launcher. Locate the executable file in your local folder and begin the launcher to install your desired game.
a game by
LJN, and Park Place Productions
Genre:
Sports
Platforms:
SNES, NES,

Lynx,

GameBoy

Editor Rating:

6.4

/

10

, based on

10

reviews,

11

reviews are shown
User Rating:

7.0

/

10

-

2

votes
Rate this game:
See also:
Football Games, NFL Games, NFL Games
At first glance, Konami's NFL Football looks like an exciting, graphic-intensive game with plenty of bells and whistles, including real NFL teams and logos. However, the awesome-looking graphics quickly become tiresome and actually detract from game play. What starts as a very promising game ends up as a lesson in frustration. It doesn't matter how great the players look if you can't find the ball!
Great Gridiron Sights & Sounds
NFL Football features some of the best graphics and sounds of any gridiron game. Its extensive use of Mode 7 rotation gives the SNES a real workout. The programmers spared no expense when it came to details, such as digitized team helmets, cheerleaders, and mini displays of actual stadiums. As for sound, the music pumps up the action, the announcer's voice is crystal clear, and there are good sonic details throughout.
The game's problem is the game screen, which unfortunately is in constant motion, providing no established point of view on the action. For example, kickoffs appear initially with the kicking team at the top of the screen kicking down to the receiving team.
However, as soon as the ball is caught, the entire field rotates 180 degrees, placing the return man at the top of the screen running down to the goal line. You'll get dizzy trying to keep up.
ProTips:
For an effective onside kick, immediately press Kick as soon as the Kick Strength Meter becomes activated, then press Left or Right on the control pad.
During kick returns, watch for a wedge of blockers to form in front of the runner. Follow it to gain the most yardage.
Mode 7 also intercepts every passing play. As soon as the QB passes the ball, the entire field rotates 90 degrees, following the ball downfield to the receiver, who then must run down the screen to the goal line. Consequently, it's very easy to lose track of the ball, which is already a blur amid the abundant colors. Moreover, the closer the camera zooms in on the ball carrier after a catch, the harder it is to see the defenders closing l. It would have been better to simply keep the play at one angle.
Most teams have a weak pass rush. As the QB drops back, focus in on your desired receiver and watch him exclusively as the field rotates.
Only a Rookie
To enter the SNES football arena is to invite comparisons with the resident powerhouse, John Madden Football. Although NFL Football is a well-rounded game with many of the usual features of most football games, its game play just doesn't stack up. Also, its animation is choppy, the controller interface is clunky, and the playbook isn't as detailed as Madden.
Your best running path is to follow another player. If there's opposition ahead, he'll run into them for you.
Bench Warmer
NFL Football is fun to look at, but it's not as fun to play. Perhaps some of the special effort put into the graphics should have been applied to refining the game play and the control interface. If John Madden Football weren't on the field, then this game would have definitely been a starter. However, in light of the current standings, NFL Football is unfortunately just a good-looking second- string rookie.
Download NFL Football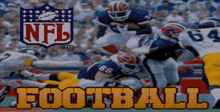 System requirements:
PC compatible
Operating systems: Windows 10/Windows 8/Windows 7/2000/Vista/WinXP
Pentium II (or equivalent) 266MHz (500MHz recommended), RAM: 64MB (128MB recommended), DirectX v8.0a or later must be installed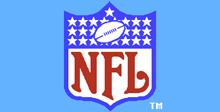 System requirements:
PC compatible
Operating systems: Windows 10/Windows 8/Windows 7/2000/Vista/WinXP
P-200, 32 MB RAM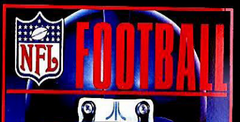 System requirements:
PC compatible
Operating systems: Windows 10/Windows 8/Windows 7/2000/Vista/WinXP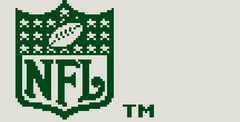 System requirements:
PC compatible
Operating systems: Windows 10/Windows 8/Windows 7/2000/Vista/WinXP
Game Reviews
Strap on your pads...the Lynx has the best gridiron action to ever hit a handheld. This cart has ail 28 NFL teams (with the proper team colors) and a wide selection of offensive and defensive formations. The game is played from an overhead perspective, and the view zooms in and out. You can choose from six different defensive formations and 19 plays on offense (nine runs, 10 passes). The passing game is unique because the receivers freeze when you tap Button B. After that, you move a cross-hair with the Directional Pad to the spot where you want to throw the ball.
You now can do the impossible. You can hold all 28 NFL football teams in the palm of your hand. Atari's latest sports cart for the Lynx, NFL Football, is officially licensed by the NFL. meaning you get all the real team names, uniforms, and cheerleaders. What you don't get is a realistic set of players or an adequate set of controls.
The Lynx Bowl
This is the big one-the game you and your teammates have been waiting for all season. In NFL Football, you're faced with a one-game, do-or-die situation. It is, of course, the Lynx Bowl, where the two top teams in the NFL duke it out for ultimate supremacy. Each game begins by giving you the advantage of receiving the kickoff, but after that there are no more handouts.
Graphic Gridiron
In this one-player, bird's-eye-view sports cart, you can choose from a playbook of 33 real plays designed by a real-life offensive coordinator. The viewpoint of the game is from a sky cam that hangs directly above the field. When a lot of defensive action is happening, the camera focuses in on the players. When you take it to the air with a pass, the camera zooms out so you can see a larger area of the field. This effect, coupled with the smooth animation, scores some serious points for NFL Football.
That Darn Cursor
When you're on Offense and you choose a passing play, press B and a Passing Cursor appears to help you aim your pass. You must place the cursor directly over the receiver and release your button for a completion. Unfortunately, the control for the cursor is very sensitive, so it's difficult to consistently aim with accuracy.
When you choose a running play, it's even harder to gain yardage. The controls are pretty straightforward for a Hand-Off, however, once your runner receives the ball, you have no jumping, spinning, or side-arming in your repertoire. Your only defensive hope in a running play is evasive action.
What'd He Say?
NFL Football has more than just crowd noise that sounds like static. The game uses actual digitized voices to announce important events like "First Down," or "Safety." After being frustrated by the controls of the game you'll find this a welcome surprise. Listening to the sound bytes and keeping an eye on the Scoreboard are both necessary for planning your game strategy.
Punt
If you're a Lynx owner and a football fanatic, you may want to grab this one by the laces. If you're looking for a realistic football simulation, you run a deeper pattern. Lynx Bowl Tickets probably won't sell out this year.
ProTips:
If you're down to a real important play, call a Time Out, Now you can scroll through the playbook without being rushed to call a play.
For a high pass completion percentage, learn exactly where your receivers will be on any given play, They always run their routes perfectly. All you have to do is aim the passing cursor at the right place at the right time.
If you have been looking for a great football title that can be played on the go, NFL Football for the Lynx is just the ticket. Everything that you would expect from a fantastic sports cart is here, right in the palm of your hand!
Slick game play along with great graphics, extensive options, real NFL teams and a big overall fun factor make this game a great buy for your Lynx.
Choose from an entire roster of both AFC and NFC teams to compete in no-holds-barred pigskin debauchery! Pick your plays from patterns which are challenging and very effective. Call a timeout to calculate your next move, or attempt a field goal with the press of a button. The graphics will blow you away with an abundance of scaling that pulls you into the action. Put on your cleats and kickoff to gaming fun with NFL Football!
Catch the pass, and run up the sideline for a touchdown! As many as teams from a list of official NFL organizations! Excellent scaling of the field as well as digitized voices calling the plays!
Manufacturer: Konami
Machine: Super NES
Theme: Sports
Konami has made a great play for the Super NES with NFL Football! Hit the gridiron as your favorite team in the NFL. Warm up in the demo mode or check out the action in the one- and two-player modes. Preview other teams in the exhibition mode, then switch to the playoffs or pick up where you left off in a saved game. If you really want to test a team's abilities, go same team vs. same team! Down, set, hike!
People say:
6
Frankly, I expect state-of-the art from Konami, let's face it - they make absolutely killer games. However, I was a bit baffled with this one. The scaling and rotation effects were well executed, but they completely disorient the game play! The plays and control were adequate, but there are better football games out there.
7
NFL Football is a solid game with a few minor shortcomings. The scaling and rotation of the field is impressive but isn't executed very well. Also, the players seem kinda choppy when they're running around. The voice, however, is absolutely amazing with no garbled pronunciation. Overall, it's a solid game for football fans.
6
The concept behind this cart is very cool, but the most important aspect of a good football shouldn't be cool scaling. Concentrating on great game play is the route to go. This cart has a lot of neat bells and whistles and will delight the eyes and ears. The game play suffers from poor control and confusing interface.
5
Konami's the king of action games and they might have extended themselves with this sports title. The graphics are decent and there are plenty of plays and options but it doesn't have the playability of other football carts out there. These games are difficult to program and this one could 've used a bit more control.
Konami is set to unveil NFL Football on the SNES. Although you won't get actual team rosters, the National Football League will be out in force. You'll get all 28 NFL teams, their team colors, team logos, and their offensive and defensive systems. You even get a nice picture of their home dome or stadium.
Football Frenzy
You'll be able to play a one game exhibition or jump directly into the Play-offs on the road to the Super Bowl. You'll bang helmets against the computer or a friend and spice up the action by selecting the weather.
Prior to a game, NFL displays strategic Matchups and grades the teams in eight categories based on '91 season stats. Rated team positions are Quarterback, Running Backs, Receivers, Offensive Line, Defensive Line, Defensive Backs, Linebackers, and Special Teams.
The game will also feature extensive playbooks that contain a standard set of plays, as well as offensive and defensive plays based on the tendencies and personalities of the real NFL teams. The Playbook Screen is packed with instantaneous game info (Rushing and Passing yards, First Downs, Quarterback Sacks, and Turnovers) to help you devise winning strategies against your opponent's tendencies.
Once you snap the ball, NFL Football's graphics will be a Mode 7 blitz. The game automatically spins the screen around for a variety of views of the on-field action. You get right down in the Pit on the line of scrimmage or zoom in on a single, cool play. Break into the backfield or heave a bomb downfield and the graphics spin around for an in-your-facemask close-up view of the action.
Preseason Pick?
Will NFL Football make the All-Pro SNES team? Join the Sports Pages when the game kicks off to find out!
Capcom's NFL Football is a new one or two player sports extravaganza. Not only can you play an exciting game of football, but there are some special features never before offered in a professional football simulation.
There is a practice mode that explains how and why certain plays are used, a special MVP mode that challenges players in a series of situations and a coach mode to coach from the sidelines.
Capcom's NFL Football is scheduled for a July '92 release.
This official NFL game has the real players that football fans love. Cool scaling of the field and a large playbook give you the realism of football on the go. Link up with another player for twice the fun.
You say you've been waiting for realistic football action? Well, it's kick off time! NFL Football is the first football title officially licensed by the National Football League. Choose your favorite team from the ranks of the American or National Football Conferences. Team rosters are broken down by position with each player rated according to his skills. You make the calls-from determining wind speed and direction to picking authentic offensive and defensive team formations and plays. You can even call an audible at the line of scrimmage. If you have a great season, you may find yourself the victorious Super Bowl Champ. About the only thing missing is the Super Bowl Ring. But you can't have everything...
We seem to have finally reached the point where the Super NES has a good football game. The guys at Konami have put together a killer sports cart. The graphics are so cool you will not believe your eyes. They utilize mode 7 with excellent detail, throwing in some eye-catching zooms and a rotating field. On top of all this technical wizardry they also use the real NFL teams and stadiums. There are plenty of plays for both the offense and the defense, accessible by an on-screen play-book. The running game has automatic hand-offs and pitch-outs which allow you to concentrate on your running moves. For the passing game, your receivers will run preassigned routes and you can throw to them just by hitting one of the four buttons on the control pad. This is a must-have cart for any football fan who owns an Super NES!
SNES/Super Nintendo/Super Famicom Screenshots
NES/Famicom/Dendy Screenshots
Similar Games
Viewing games 1 to 5