NHL 2K10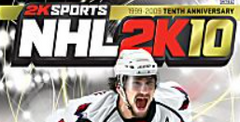 Click the "Install Game" button to initiate the free file download and get compact download launcher. Locate the executable file in your local folder and begin the launcher to install your desired game.
Back when NHL 2K10 was released, I had a ton of fun with it, way more fun than I had with EA's hockey game that year that is for sure. I remember this being a bit of a strange time in the world of ice hockey games as EA was starting to get a stranglehold on the sport like they did with the NFL. I feel that 2K had the bones here to keep this series going for at least a few more entries, but instead, they pretty much threw in the towel.
Nice To Meet You, Stanley!
The main gameplay mode that you will be partaking in as you play NHL 2K10 is where you pick your chosen team and try to make them the ultimate franchise of the NHL. This is a mode that has been in hockey games for years and it is just as addictive here as it always has been. I always go for the Devils and trying to make them this huge powerhouse franchise was something I got very addicted to.
More Flash And Style
A huge reason as to why I feel that NHL 2K10 is better than EA's NHL 2010 game is that this one is just way more fun! The game is not trying to take itself too seriously and as a result, the games tend to be more about offense and out scoring your opponents. It has a very easy to pick up and play kind of control scheme and the more you play the game, the more little skills, tips, and tricks you figure out. This is one game that is just fun to learn how to play, I also got a kick out of the Zamboni driving mini-game too. While I would never in a million years say that this is an arcade style hockey game, I would not say that it is a full simulation style one either.
Lost In Menus
While 2K have made sure that on the ice, NHL 2K10 is as much fun as possible, the same cannot be said for actually getting into games. Even now in the year 2022 (as I write this flashback review) their NBA 2K series still has these horrible, hard to navigate and over convoluted menus that are just no fun to get through. It does not break the game or anything like that, but navigating menus in a video game should not be something that has a learning curve!
Tonight On ESPN
As well as being more fun than EA's hockey offering this year, NHL 2K10 is also much more flashier when it comes to the visuals. We have some excellent player likenesses here, the arenas, the jerseys, and everything all has a very authentic look to it. Even though this is an "older" sports game, I still feel that the presentation holds up very well. I also even got a kick out of the play by play. Usually, after a few games, the repetitive nature has driven me insane, but here they actually have a bit of fun and it is not as grating as it can be in other sports games.
8.5
Overall, NHL 2K10 is a damn fine hockey game and if I had to play any ice hockey game from the Xbox 360 and PlayStation 3 era of gaming, it would be this one without a doubt. While it is fun to play through as your chosen franchise. This game is just a blast to jump in and play as the on the ice action is so much fun. This is especially true if you have a friend to play with as you guys will be having a fantastic time.
Pros:
I loved how fast paced and fun the actual hockey was
It is a very easy game to pick up and play
This is a blast to play with your friends
It can also be very addictive in single-player too
Cons:
You do have to love ice hockey to enjoy this game
While it still looks good, it still looks dated as it is an older sports title
Download NHL 2K10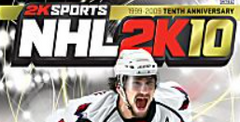 System requirements:
PC compatible
Operating systems: Windows 10/Windows 8/Windows 7/2000/Vista/WinXP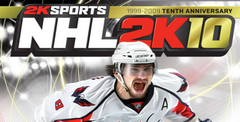 System requirements:
PC compatible
Operating systems: Windows 10/Windows 8/Windows 7/2000/Vista/WinXP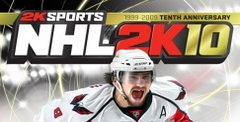 System requirements:
PC compatible
Operating systems: Windows 10/Windows 8/Windows 7/2000/Vista/WinXP
Playstation 3 Screenshots
Playstation 2 Screenshots
Similar Games
Viewing games 1 to 8