NBA 2k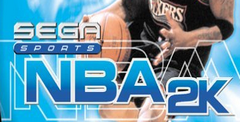 Click the "Install Game" button to initiate the free file download and get compact download launcher. Locate the executable file in your local folder and begin the launcher to install your desired game.
Visual Concepts, already entrenched as one of the hottest sports developers on the DC thanks to NFL 2K, could be poised for a banner year. NBA 2K is not quite on par with VC's stellar football title, but it's pretty damn fun and continues to give hope to sports gamers who thirst for more than the PlayStation or N64 have to offer.
Once again, VC has raised the bar for visuals, as NBA 2K looks better than any other hardwood game: cool facial reactions (which can be seen in high-res beauty), fully animated crowds, coaches who look exactly like their real-life counterpart. For the final proof, zoom in on the players in Replay Mode, you can see the holes in their mesh uniforms, tattoos and even facial blemishes...the list goes on and on. Player introductions are done with the complementary arena effects (fireworks, dimming lights, laser show, etc.), giving the game an authentic NBA atmosphere.
They even have the Bulls' world-famous laser pregame show complete with Benny The Bull. Gameplay is equally immersive (not to mention darned impressive), save for some really annoying glitches (see reviews). Defensive stalwarts will want to look elsewhere for satisfaction, however, as this game is offense-heavy. Beat your man off the dribble (a relatively easy feat with turbo and special moves) and it's all for the taking...an easy three, a thundering dunk, you name it. Once you get the hang of defense, it does get a little better, but the steal button could have been ramped up a bit, and a hand-check or bump button would have been a nice addition. Other shortcomings include a list of options which is far too brief. There is no General Manager Mode, little game customization (like referee strictness, etc.), and plenty of other goodies which could have added to the package. But hey, it's got the one element all games should possess-fun.
People say:
8
Visual Concepts has done it again. Following up on the success of NFL 2K comes NBA 2K, A 5-5 hoops fest which features crisp visuals and smooth game-play. Granted, it doesn't have the overall graphic impact that its NFL cousin did, but it is NICE, very nice. Players are modeled accurately down to the laces on their shoes. Spree's corn rows? They're in there. Shaq's tatoo? Right there. On the gameplay side there are some problems. First off, there is some poor Al concerning defensive assignments. Also, after every made basket, one of the team's big men will come back to help take the ball out. It doesn't matter if he's hanging around half court, the computer will run his slow ass back so he can take it out. Never mind that big men are usually first down the floor, leaving the guards and forwards to bring the ball up. It's ridiculous. Also, the innovative new free-throw meter blows. You have to "massage" the trigger buttons into a halfway position before shooting. Something more basic, which makes it harder or easier based on the player's true tendencies, would have sufficed. Finally, the one-player mode is pretty boring, but that's common among the console hoops Sims. NBA 2K is great multiplayer fun, featuring high-octane offense and fantastic trash-talking opportunities, lust ask Ricciardi...
8
As the DC's first "real" b-ball game, I think it's pretty safe to say that NBA 2K is a must-own. If you're an everyday fan of the sport, you'll be more than happy with the game's awesome visuals and solid gameplay. If you're more of a hardcore hoops fan, you might be turned off by some of NBA's annoying little quirks (such as centers who insist on Abounding no matter where they are, or the totally lame free-throw system), but overall it still delivers.
8
OK, the graphics are great but NBA 2K also has fluid gameplay and a lot of good, useable special moves as well. But wait, where are the lean-in jumpers? And why are steals so hard to pull off? Also, the two-player Al defense is kind of weak. Even with these problems NBA 2K is still a great game for the DC but for old-school b-ball fans (like myself), EA's Live 2000 is still king. That won't stop me from playing the heck out of this one however.
9
I've been patiently waiting for a basketball game to wow me since Double Dribble, and it has finally happened. NBA 2K is astounding graphically, the sounds are impeccable and I felt like I was playing in the NBA. The only negatives are a lack of franchise mode (though the fantasy draft softens that blow) and the fact that the center almost always inbounds the ball. While NFL 2K did some solid things for football, NBA succeeds on all levels for hoops.
Download NBA 2k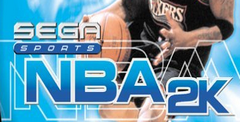 System requirements:
PC compatible
Operating systems: Windows 10/Windows 8/Windows 7/2000/Vista/WinXP
Game Reviews
Naturally, due to the name, you probably think NHL 2K is another Visual Concepts product right? Nope, it's being developed by Black Box for Sega, a team comprised mainly of former Radical Entertainment programmers (remember NHL Powerplay?). Needless to say these guys know their hockey. NHL 2K features all the NHL licenses, players and stadiums you could hope for, not to mention great graphic detail.
The player models alone feature some 1,400 polygons per character. Facial detail is as close to the real thing as we've seen (outside of NBA 2K). For animation, more than 1000 motion-captured moves are used. Even the fighting looks ultra-realistic. With any luck at all, NHL 2K will continue the high standards that NFL and NBA 2K established. Look for the game in February.
Similar Games
Viewing games 1 to 9