NHL Stanley Cup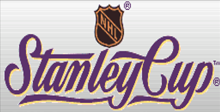 Click the "Install Game" button to initiate the file download and get compact download launcher. Locate the executable file in your local folder and begin the launcher to install your desired game.
Nintendo's latest hockey game is an eye-catching showcase of the Super Nintendo's Mode 7 graphic capabilities. Unlike most hockey games, which present the action from an overhead or side-scrolling point of view, NHL Stanley Cup shoots you a player's-eye view of a rink that rotates 360 degrees to match the movement of the puck. Much like Nintendo's other Mode 7 sports hit, NCAA Basketball, this game is constantly in motion, and it's as close as you can get to the real experience without losing any teeth.
NHL Authentic
NHL Stanley Cup has great game play features. Play solo or against a friend in a single-round exhibition, or try an entire 84-game season with any NHL team, including the new Mighty Ducks. The battery back-up keeps track of your performance throughout a season, supplying passwords so you can pick up where you left off. Unlike the real NHL, you have the option of skipping a game on the schedule or deleting losing performances from your record.
This game is extremely faithful to real hockey, and all NHL rules are strictly enforced. However, a bevy of options enables you to customize the game to your play level -- as examples, you can deactivate penalties, make manual or automatic roster changes, and change the length of the periods.
ProTip: Always have your goalie cover the net as he shoots the puck back into play. This prevents an opponent from intercepting the shot and slapping it quickly into an open net.
The control is sharp and responsive, a necessary requirement for fast-moving games like this. You control all of your player's actions, from choosing between wrist and slap shots, poking in to steal the puck, or rendering a bone-crushing body check. On-screen actions are very responsive to your button presses, and it's easy to switch from one player to another to stay with the puck.
Don't waste time chasing down opponents. Anticipate where the opponent is going or which team member he might pass the puck to, and switch to the defender closest to that point
Goalies will often fall for fakes, thus providing an opening for your shot at the goal.
Slap shots take extra time to pull off and are hard to execute right in front of the goal. Try a quick wrist shot instead.
There are no icing calls if you are down a man.
Hip checks are at their most effective when you're playing against the boards.
Use your aggressive moves only on players with the puck, or the zebras will call you for roughing.
Mode 7 Heaven
Clearly, the highlight of NHL Stanley Cup is its excellent use of Nintendo's Mode 7 technology. All of the on-screen elements scroll smoothly as you whip completely around the virtual environment. Up close, the players are large, detailed, and well-animated, and all on-screen elements scroll cleanly without any flicker or slow down. The graphics aren't perfect, however -- the speed of the action takes some getting used to, and the ice-level camera angle often makes it difficult to discern players when there's a sudden pileup in front of the goal.
In addition to the great graphics, sharp, distinct digitized sound effects round out the believable hockey experience. Among the sounds you hear are skates on ice, slap shots, and awesome body checks.
Hit the Ice!
NHL Stanley Cup faces stiff competition from EA Sports' NHL Hockey '94. While NHL Hockey '94 may appeal more to true hockey die-hards with its extensive features, stats, and actual NHL player's names and faces, NHL Stanley Cup is a fast-paced, action-oriented game with awesome visual pizzazz that'll appeal to all types of gamers. NHL Stanley Cup scores high on fun!
Download NHL Stanley Cup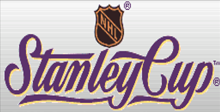 System requirements:
PC compatible
Operating systems: Windows 10/Windows 8/Windows 7/2000/Vista/WinXP
Pentium II (or equivalent) 266MHz (500MHz recommended), RAM: 64MB (128MB recommended), DirectX v8.0a or later must be installed
Game Reviews
Machine: SNES;
Manufacturer: Nintendo of America; Sculptured Software
You know, despite the number of excellent hockey sims, no game yet has really captured the feeling of skating in on a breakaway - just you and the goalie. Still, NHL Stanley Cup, with its behind-the-puck-carrier view, comes about as close as anyone.
Unfortunately, the feature that makes this view possible - that famous Mode 7 rotation - is the same thing that ultimately causes the game's downfall. Everything's fine as long as you're carrying the puck because the view represents your field of vision. But when your opponent has the puck, or it's loose (and this is the case in at least half the game}, you're playing from a totally strange perspective ... at about a zillion miles per hour.
Good details - such as extremely realistic player and goalie movements and ice that wears down as the period goes on - are lost simply because you don't have time to appreciate them. Granted, hockey is the fastest sport on the planet. But the Stanley Cup action is so fast that you often miss checks and skate right past loose pucks as the screen rotates. Whew! I feel queasy. And when you do connect with a check, it's usually whistled for a penalty - that goes for the computer's checks, too. The game is constantly interrupted by penalty calls, unless you turn off the penalties and play a brutal anything-goes-but-blood-or-fighting match.
Some sports lend themselves to Mode 7 better than others, and hockey's not one of them. This perspective makes this game unique compared to games such as NHL '94, but it also adversely affects game play. Next to its top competitors, NHL Stanley Cup's rough-around-the-edges quality and lack of an NHLPA license sends it back down to the minor leagues.
Manufacturer: Nintendo
# of players: 1 or 2
Difficulty: Moderate
Available: 1994
Theme: Sports
Every year the best teams in the sport of hockey compete for the ultimate goal in the sport - the Stanley Cup.
In this game, you can become one of the teams in pursuit of this elusive trophy. You can play one against the computer or you can try a little head-to-head action. This cart also features Mode 7 scrolling which puts you right in the center of the ice! About 26 teams are featured, including the expansion teams the Florida Panthers and the Anaheim Mighty Ducks! Strap on your skates, tape up your stick, and jump onto the ice - it's face-off time hockey fans!
Manufacturer: Nintendo
Machine: Super NES
This game is Mode 7 galore, but somewhere in there the game gets completely lost. Fans of sports will be much better off with something else. This one just doesn't hack it and why is there a selection for French dialogue?
SNES/Super Nintendo/Super Famicom Screenshots
Other Games by Sculptured Software