Pokemon Omega Ruby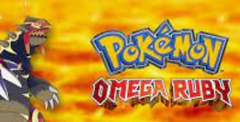 Click the "Install Game" button to initiate the file download and get compact download launcher. Locate the executable file in your local folder and begin the launcher to install your desired game.
Pokemon Omega Ruby is a modern remake of the beloved Game Boy Advance title, which whisks players away to the beautiful island region of Hoen, to capture Pokemon and become the ultimate trainer. Like in the original version of the game, this requires players to start their adventure as an inexperienced Pokemon trainer, working their way through Hoen to defeat the eight Pokemon Gym Leaders and claim their badges. While this game was a certified classic when it first came out, some changes have altered the experience for better and for worse. However, Omega Ruby is an excellent remake with only a few minor gripes.
Main Game Features
Explore and catch unique Pokemon
Over 200 Pokemon to find
Simple but addictive turn-based gameplay
Story
Pokemon Omega Ruby shares the same story as its sister title, Pokemon Alpha Sapphire, and sees you playing as a new Pokemon trainer living on the island region of Hoenn. Starting off in the humble village of Littleroot, you must choose your starter Pokemon and learn how to fight, capture, and train your collected fighters. In order to become the best Pokemon trainer around, you will have to make your way to eight distinct Pokemon Gyms and face off against their leaders, earning prestigious badges along the way. During your trek, you'll encounter enemy organizations like Team Magma, who want to overthrow the natural order of the world to better suit their needs.
Overall, the narrative in Omega Ruby should be familiar for anyone who's played a classic Pokemon game, following the same basic formula as previous games in the series. It's an interesting story with some memorable characters, but don't expect any brand new moments or missions. That said, Omega Ruby does contain one extra quest called the Delta Episode, which features new characters and objectives, but this is only a small dose of extra content.
Gameplay
Luckily, the real focus of Pokemon Omega Ruby is not on the story or characters, but rather the process of exploring Hoenn and training your ideal team of Pokemon champions. At the start of the game, you will choose between one of three starter Pokemon, including Mudkip, Torchic, or Treecko. Like all other Pokemon in the game, these starters belong to an elemental class, and their attacks will either be stronger or weaker depending on the opposing enemy Pokemon's type. For example, water Pokemon will be stronger against fire Pokemon, while electric Pokemon will be weak against rock Pokemon. This easy-to-understand cycle of strengths and weaknesses will be the core of your strategy moving forward, as you'll need a varied team of different Pokemon types to achieve victory.
While the story hasn't seen much in the ways of modernization, the same cannot be said for the graphics or the gameplay. Instead of the original top-down view, Omega Ruby offers 3D graphics with an isometric view, similar to previous games like Pokemon X and Pokemon Y. Some new gameplay mechanics from these games are also present, including Mega Evolutions. Additionally, you can now soar around the Hoenn region while riding on flying Pokemon, discovering new areas called mirage spots that allow you to capture Pokemon not traditionally found within Hoenn's boundaries.
Conclusion
Pokemon Omega Ruby takes a game that's decades old and revitalizes it for the modern gaming world, with new graphics, game mechanics, and a good number of new Pokemon. While some of the game's elements remain the same as in the original, there's enough new stuff here to please any fan of the classic games.
9
Even if you've never explored Hoenn in the original games, Pokemon Omega Ruby is a great time, especially if you try to catch all 200 of the elusive Pokemon.
Pros
Combat is simple but fun
Modern mechanics combined with a retro story
Each Pokemon is unique and lovable
Cons
Some difficulty imbalance
Sections of exploration can be tedious
Lack of new content apart from graphical upgrade
Download Pokemon Omega Ruby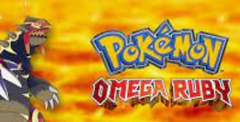 System requirements:
PC compatible
Operating systems: Windows 10/Windows 8/Windows 7/2000/Vista/WinXP
Game Reviews
The monster-collecting games that Nintendo and Game Freak have been putting out over the past few decades have always delighted their many fans. With new monsters to collect, new trainers to fight, and new adventures to have, each new title elicits a wave of excitement from that community. Occasionally, Game Freak will go back and remake an older title for new hardware and a new generation of fans. This has happened a few times, but one of the most successful remakes was Pokemon Omega Ruby. Originally released in 2014, it is a remake of a game that was released way back in 2002! All of the improvements and advancements that are possible when you remake a game 12 years after its original release only serve to enhance the experience and modernize it for new players. If you're interested in giving Pokemon Omega Ruby a spin, then here is everything you need to know.
The Same Classic Story
Pokemon Omega Ruby follows the same story as Pokemon Ruby from its original release on the Game Boy Advance. You play as a young person who has just moved into the Hoenn region with their mother. Your father is now the leader of the Petalburg City Gym, which gives you much to live up to. After an encounter where you save Professor Birch, you'll select your starter between Treecko, Torchic, and Mudkip, and receive your Pokedex so you can begin your adventure.
From that point, you will continually face off against Team Magma as you go on your quest to become the Hoenn Pokemon League Champion. Pokemon Omega Ruby also features a brand new side quest called the "Delta Episode", in which you team up with new characters to capture Rayquaza and stop a meteor from crashing into the planet. It adds an exciting chapter to the standard Pokemon Ruby story and it is a welcome addition.
Brand New Gameplay
Despite being a remake of a third-generation game, Pokemon Omega Ruby features gameplay features and improvements from later generations. For instance, The game has type split, unlimited use of TMs, triple battles, and Mega Evolutions with Super Training. There are also Primal Reversion modes for Groudon and Kyogre which add an extra layer of strategy to use of those monsters. Something else that wasn't present in the game's original release is the ability to fly high over the Hoenn region atop Latios or Latias. While in flight, it is possible to encounter Pokemon that are foreign to the Hoenn region by encountering "mirage spots" which act as the tall grass random encounters. You can even get legendary Pokemon from mirage spots.
8
All of these added gameplay features serve to make the 12-year-old game feel brand new even to players who enjoyed the game upon its original release. And, for those who have been keeping up with Pokemon releases, all of the gameplay enhancements from newer games will allow you to slide right into this revamp of an older title.
Pros
Classic Pokemon gameplay
Plenty of additions for old players
Same great story for those who haven't experienced it before
Cons
The game seems to favor water-type Pokemon over others
The Dive mechanic isn't particularly fun or interesting
Similar Games
Viewing games 1 to 8