Prince of Persia: The Sands of Time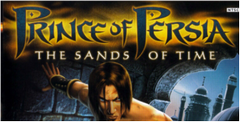 a game by
Ubisoft
Genre:
Action
Platforms:

XBox,

GameCube,

GBA
Editor Rating:

9

/

10

, based on

2

reviews
User Rating:

9.0

/

10

-

2

votes
Rate this game:
People say:
9
Like an enchanted carpet ride through 1001 Arabian Nights, Prince of Persia is pure magic. Soft lighting effects and elaborate, detailed architecture give the entire experience the quality of an opium-induced vision where time moves at the speed of your imagination. PoP's immersive atmosphere takes you to another level altogether. Even stuff as trivial as continuing your quest after an untimely catastrophe sparkles with creativity--the hero, narrating his own adventure, admits he's gotten it wrong and needs to retell that part of his story. The same time-warping premise pervades every inch of gameplay. You'll feel like you've loosed a genie the first time you rewind a bungled leap. And getting only a few proverbial wishes (using your abilities depletes your power reserve) creates a unique tension where you're always asking yourself, 'Will this work? Is it worth trying?' Often it's the most daring leap of faith--through a curtain of cascading water and onto a stalactite, or from a rickety wooden beam to a hanging lantern--that gets you where you need to go. When he's not negotiating ingenious jumping-puzzles, the prince applies his command over the clock to some of the most striking combat seen in a game of any kind. Ever wish you could turn back the hands of time on a battle gone wrong? Here you can correct your mistakes seconds after you've made them; deflecting that blow that snuck in from behind or cartwheeling out of harm's way where you first pressed your luck. You can also vault over foes, stabbing them while you're still upside-down; lunge from walls like a human arrow; or freeze one enemy, allowing you to more effectively deal with others. Half the fun is figuring out which enemy is susceptible to what attack. Prince of Persia isn't beyond improvement. Some battles throw too many enemies at you and a few of the puzzles are more grueling than fun, but with the game's seamlessly integrated concept, execution, and atmosphere, they're hardly worth complaining about.
9
Not since the original Tony Hawk's Pro Skater have I played a game that controls so gracefully. And Prince of Persia is a masterpiece not only because of its perfectly simplistic controls, but also because it instills the player with a confidence I haven't felt in a game before. It does this by giving you control of time. Since you can rewind a mistake with the press of a button, you won't hesitate to try a particularly insane idea that you wouldn't even risk contemplating in other games. In Prince of Persia, you can do that idea, plus you can run up a wall, leap to and shimmy up a column, and jump to a bar you'll then use to vault up to a ledge. It's a liberating experience. An inevitable sequel could be even better, though. Here, the camera sometimes hops around at inopportune times, and the frustration factor can get extremely high if you don't immediately notice a key element to your goal. But those are minor complaints. Try stacking them against a wonderful fighting engine (I enjoyed the long batties--very satisfying), captivating story, and absolutely breathtaking graphics. Best of all, you'll want to show off Prince of Persia to friends, family, whoever, because of its strong cinematic presentation. Get this game.
9
They should put one of those carnival-ride warning signs on Prince of Persia's box, cause this game will make your chest explode if you've got a heart condition (in a good way, of course). Just like the classic PC games it's based on, Prince of Persia is all about death-defying acrobatics performed with superhuman precision and finesse, and the end result feels insanely rewarding. You've got a bunch of crazy, brutal moves at your disposal, and the ingeniously-designed, trap-filled environments will have you wracking your brain for ways to navigate them. Doing so is sometimes very difficult and frustrating, but you can't beat the feeling you get when you finally solve them. You feel like you're ninja that's mixed with a monkey and a spider, trapped inside of the body of a Persian pretty-boy. Combat is also amazing, with a midair ballet that puts The Matrix to shame, and a level of depth unrivaled by anything save for fighting games. Sprinkle in an amazingly tangible ambiance, haunting music, and some of the best graphics ever seen, and you have something that is a truly a marvel to behold. Damn, if it weren't for the touchy camera, this game might just have been flawless.
Download Prince of Persia: The Sands of Time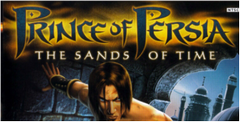 System requirements:
PC compatible
Operating systems: Windows 10/Windows 8/Windows 7/2000/Vista/WinXP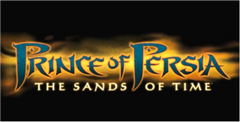 System requirements:
PC compatible
Operating systems: Windows 10/Windows 8/Windows 7/2000/Vista/WinXP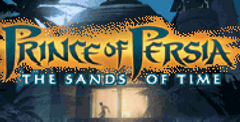 System requirements:
PC compatible
Operating systems: Windows 10/Windows 8/Windows 7/2000/Vista/WinXP
Game Reviews
THE BASICS:
Tinker with time in Prince's latest puzzle-solving, platform-scaling escapade.
HOW WAS IT?
Prince's time-warping premise doesn't just pervade every inch of gameplay; it entirely renovates the longstanding series. For starters, you've got the power to stop the clock and school your foes in slow-mo. OK, so we've all seen how retarding time can supercharge combat--but turning back the clock to retry bungled leaps or botched battles? That's enough to make even Neo envious. Inspired, gorgeous, and smooth--I'm sold.
Similar Games
Viewing games 1 to 6