Mirror's Edge: Catalyst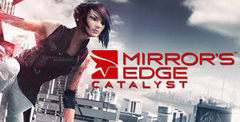 Click the "Install Game" button to initiate the free file download and get compact download launcher. Locate the executable file in your local folder and begin the launcher to install your desired game.
Mirror's Edge: Catalyst is a sequel to the cult-classic free-running game, which expands the experience into an open-world adventure. Set in a dystopian city where the elite rule over citizens with force, an experienced courier named Faith looks to reset the power balance. Like the original game, this involves leaping across rooftops, sliding through narrow passages, and beating up a privatized police force. This sequel tries its best to add a deeper narrative than the original while also bolstering the number of missions and activities, offering a more robust experience. While not every aspect of the game is executed perfectly, Mirror's Edge: Catalyst is still a worthy sequel.
Main Game Features
Exciting first-person parkour gameplay
Side-missions and bonus races to complete
Upgradable abilities and collectibles
Story
The game is set in a pristine metropolis called Glass, where an oppressive government entity known as the Conglomerate rule with an iron fist. Most citizens work for a few powerful corporations, relegated to substandard life under constant surveillance. Players control Faith, a courier in a rebellious group called the Runners who defy the Conglomerate and live off the grid.
Working under her mentor Noah, Faith performs intense missions to recover precious data, all while trying to take down Gabriel Kruger, the leader of an army of strict privatized security. While the overall story of Mirror's Edge: Catalyst is pretty generic, Faith gets some much-needed character development and backstory. There are plenty of interesting sequences within the story missions, but the plot itself often leaves something to be desired.
Gameplay
Like the first Mirror's Edge, Mirror's Edge: Catalyst has players executing strings of parkour moves as they traverse the roofs and catwalks of the city. Faith can jump, slide, wall-run, swing off poles, and much more, providing lots of unique ways to navigate your surroundings. When encountering hostiles like the K-Sec security guards, Faith can use basic attacks and powerful kicks, some of which can be combined with parkour moves for flashy finishes. The combat feels slightly shallow, but the parkour movement is often effortless and smooth, affording the player a significant sense of agility and finesse. A new feature called Runner's Vision also gives you a clear path toward your next objective, painting key pieces of the environment in a highly visible red.
The jump from linear levels to open-world design means that Mirror's Edge: Catalyst has plenty of diversions to enjoy. In addition to main missions, you can take part in checkpoint races called dashes, timed deliveries, and more. There are a few types of collectibles hidden throughout the city as well, including surveillance recordings, secret messenger backs, and orbs called Gridleaks. As you find these hidden goodies and complete missions, you'll earn experience to upgrade Faith's abilities. There are three main skill trees to enhance, including movement, combat, and gear. Your points can be used to unlock new traversal moves, better attacks, and other handy items to make your courier life easier.
Conclusion
Mirror's Edge: Catalyst offers a slightly different experience than the original, but that's not exactly a bad thing. With a beautiful city to explore that's rich with unique architecture, the main parkour gameplay is as fun as ever. The narrative fails in a few places, but Faith remains an interesting and stylish protagonist.
8
Although some of the missions are thin, Mirror's Edge: Catalyst stays fun due to its unique gameplay and adrenaline-pumping traversal. It's a standout title in the first-person action genre, and a total thrill to play.
Pros:
Parkour gameplay feels fantastic
Awesome sense of speed
Vivid colors
Cons:
Some frustrating jump patterns
Combat is shallow
The story and characters are generic
Download Mirror's Edge: Catalyst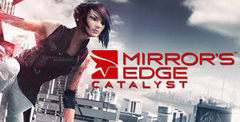 System requirements:
PC compatible
Operating systems: Windows 10/Windows 8/Windows 7/2000/Vista/WinXP
Similar Games
Viewing games 1 to 11