Slender: The Arrival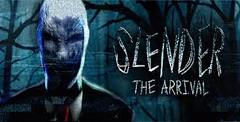 Click the "Install Game" button to initiate the free file download and get compact download launcher. Locate the executable file in your local folder and begin the launcher to install your desired game.
Slender: The Arrival is a classic title that graced various platforms. Based on the cult character of Slenderman, this psychological horror story is one you should check out!
Slenderman Origins
Slender Man has grabbed a huge portion of the popular culture in the past decade, enough that two girls stabbed a third girl 19 times in his name, and other youngsters commit arson in his honor.
Those headlines are inextricably linked to my later excursions into the Slender Man mythology. Although he is unquestionably fictitious, he has transcended himself. He's now a self-reinforcing modern-era curiosity, reflecting the deep-seated anxieties of our interconnected world.
For those who are unaware with this phenomena, Slendy, as he is lovingly known, was born on the online forums of the twenty-first century. A slim, suited person with no visible face appeared in a few Photoshop creations. The first few photos of him showed children fleeing, which sowed the roots of a fantastic ghost story. He is the personification of the unknown, and he preys on the weakest of us all: children. From then on, he became a meme in the purest meaning of the term, morphing and altering to suit whatever the people believed would produce the most readily spread dread.
Survival at all costs
It's all about survival, much like the finest horror games. But there are no popping caps at ancient Slendy: you, the darkness, and a flashlight are all you have. While being pursued by a towering, faceless, thin-limbed guy in a suit, you navigate through a variety of dark, claustrophobic locations. In the light, he'd appear like a jerk, but in the dark, he's a nightmare: all spindly and awful.
He is now free to move. You'll see him ahead and flee, only to have him emerge unexpectedly behind you. It's really unsettling, and playing in the dark with headphones is truly eerie. The delicate usage of music and sound effects is superb. The thin prick can even lock doors behind you.
Slenderman isn't the only thing to be concerned about. Following the woodland level, which is a replica of the original game's sole section, you are followed by another, equally scary, creature. If that isn't enough, a hardcore mode grants you a limited number of torch batteries, more aggressive adversaries, and a different ending if you can make it all the way through.
It's kind of like Dead by Daylight, but there's no escape to work towards. Even in terms of defensive measures, there aren't enough avenues to explore, at least not in comparison to something like Resident Evil: Village.
6
The Arrival is a short film. It's basically simply walking about in the dark and running in panic every now and then. A tale presented through abandoned documents and other environmental clues is well-crafted, but you're unlikely to revisit it. It all comes down to your first playing, and it's just about inexpensive enough to justify the fear. Suspend your disbelief and turn out the lights to discover a horror game that is low on game but heavy on anxiety.
Pros
Genuinely scary
Interesting
Cons
Download Slender: The Arrival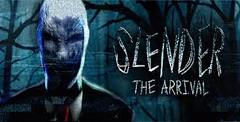 System requirements:
PC compatible
Operating systems: Windows 10/Windows 8/Windows 7/2000/Vista/WinXP
See Also
Viewing games 1 to 8