Dead By Daylight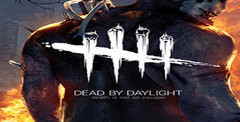 Dead by daylight is a popular, multiplayer, online horror game in which usually five players play together with one being the killer and the rest of the four players being the survivors. These survivors have to survive the attacks of the killer and save their lives in every way possible. The survivors can come across horrible creatures and monsters during the game and it can be a very exciting and thrilling experience when they try to escape death and save themselves from torture and persecution. If you are a diehard fan of horror games dead by daylight is all that you need to get your hands on.
Release
This popular horror game was released in the year 2016 by Behavior Digital Inc and was particularly released for Microsoft Windows.
Gameplay
The game offers a very unique experience to the players. Survivors cannot attack the killer they can just defend themselves and try to escape the attacks of the killer. They can make use of the obstacles such as windows, wooden pallets, and other items to prevent any damage to them from the attack of the killer. The survivors need to repair the generators to open up the exit gates which would help them to escape from the attacks of the killer. During the entire game, the killer's objective is to sacrifice the life of the survivors to the Entity which is the ruler of the dead by daylight. Once the survivors are caught they are locked in the meathooks and the process of sacrifice begins. The use of a special animation killer can even kill the survivors directly.
When the survivor is locked for the first time he enters the first stage where the chances of escape are as low as 4%. However, the survivors that are locked can be released and saved by the other fellow survivors. If the survivor somehow escapes and gets caught again for the second time he is known to be in the struggle phase. In this phase, the survivor has to struggle to protect himself from the attacks of the Entity. If the survivor manages to escape the struggle phase also but is unfortunate enough o get caught the third time then he will die immediately and will not be given an opportunity to escape. The killer in the game has a slower pace than the survivors since he needs time to wipe off the blood from his weapon. Survivors can escape the attacks of the killer through items such as flashlights, toolboxes, keys, maps, searching chests, wooden pallets, and generators.
Ratings
Dead by daylight is an interesting, strategic and thoughtful game, however, some people feel it lacks valuable content, may be extremely difficult to win if you are a survivor, and the graphics are not extraordinarily amazing. Some people even feel that the game needs a bit of improvement and upgrading so it can be rated as a three out of five.
Download Dead By Daylight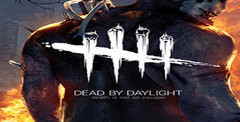 System requirements:
PC compatible
Operating systems: Windows 10/Windows 8/Windows 7/2000/Vista/WinXP
Similar Games
Viewing games 1 to 7