Sniper: Ghost Warrior 2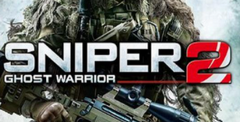 Click the "Install Game" button to initiate the free file download and get compact download launcher. Locate the executable file in your local folder and begin the launcher to install your desired game.
Even though Sniper Ghost Warrior 2 has a 2 in the title this is actually the third entry in the series. Many people will be quick to tell you that this game is just "ok" and I would have to agree with that. This game is a huge improvement over what came before it and I think they learned a great deal from the criticism that they got before. I do think they fixed many of those issues. This is still a "thinking persons" shooter that is more about using tactics and stealth.
Nothing Civil About War
If you love war movies then you will love the story that is told in the campaign of Sniper Ghost Warrior 2. You play as a captain in the Marines called, Cole Anderson. The story jumps between the 90s and the modern-day and it is done very, very well. I liked how much variety there was to the story with missions taking place in places like the Philippines and Sarajevo.
While it may not be on the same level as a Call of Duty or a Battlefield in terms of the sheer scope of the theatrics, I do feel that they come pretty damn close. If a Call of Duty game is like playing through a 200-million-dollar movie made by Paramount. This game is like the highest-budget Netflix original movie.
Being Quick On The Trigger
One of the main criticisms thrown the way of the first game was the dumb as a rock AI. They have fixed that with Sniper Ghost Warrior 2. Playing the campaign, the AI will try and outsmart you. If you find a great sniping spot and take a bunch of them down, they will figure it out and start sniping you back. If you end up in the wrong area, you better believe they will come running into finish you off. This is the kind of game where you need to try and make each shot count.
Shh!
Stealth is the real name of the game here, sure there are some great set-pieces here and there, but for the most part, killing undetected is what you need to do. You can do this by sniping of course, but stealth kills with your knife are a huge part of the game. Sneaking around or laying in wait for a passing by enemy will be things that you do a great deal in this game.
Saving Myself For You
The one thing that truly does knock at least a point off this game is the checkpoint system. Checkpoints happen after every major part of the campaign. This sounds ok in theory, but sometimes it can be like 30-45 minutes between the start of a level and the checkpoint. This leads to a lot of frustration, especially as this game is very tough!
Dolby Delights
The presentation is a big step up from the last game, but what really gets you going is the sound design. The sound of the weapons, the enemies talking and explosions all add up to make you feel like you are in a war. This is the kind of game that is awesome with the sound cranked up or with some surround sound.
7.5
I can see why a game like Sniper Ghost Warrior 2 is not going to be for everyone. I think they were on the right track here and it is better than the game that came before it, but I do feel that Sniper Ghost Warrior 3 is even better than this. If you love challenging shooters and do not mind your games being a bit rough around the edges then you might enjoy what this is offering.
Pros:
I thought the story was very well told
The sound design in this game is fantastic
The AI is quite smart and puts up a real fight
It can be very exciting in certain places
Cons:
The checkpoint system makes the game far more frustrating than it needs to be
The whole game is just a little rough around the edges
Download Sniper: Ghost Warrior 2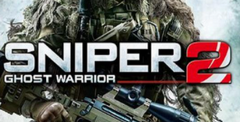 System requirements:
PC compatible
Operating systems: Windows 10/Windows 8/Windows 7/2000/Vista/WinXP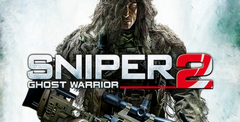 System requirements:
PC compatible
Operating systems: Windows 10/Windows 8/Windows 7/2000/Vista/WinXP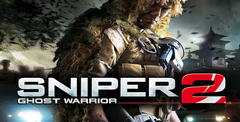 System requirements:
PC compatible
Operating systems: Windows 10/Windows 8/Windows 7/2000/Vista/WinXP
Game Reviews
It's always hoped that if a game has a sequel, then it's better than the first. I'm happy to confirm that I found that to be the case when playing Sniper: Ghost Warrior 2. Not only does the game build upon the good components of its predecessor, but also adds in and fixes some much-needed changes.
The Plot
This time, the story begins with the player taking control of one U.S Marine Captain Cole Anderson in the Philippines whilst CIA Special Agent Diaz makes their way to an old Russian radar post to destroy it whilst working on a tip that some mercenaries may be working on a biological weapon there.
The game follows this story lead, weaving in and out of locations and throwing in twists to keep it interesting. Much of your sniping and shooting is done within the realms of this story.
What Was Good
So, with the plot summarised, let's focus on the positives, as I've found considerably more than in the original instalment! First of all, the graphics and animations have improved and make for a more visually pleasing game no matter what console you're playing on, be it PlayStation or PC. The story, while also still quite short, is a bit more engaging than the first as well (I'm basing this off the fact that I got bored a lot less than I did with it predecessor). The AI is thankfully fixed, meaning there are fewer opportunities for you to randomly miss your enemies even though you shoot right at them and is just more responsive to your controls in general than it ever was before.
What Wasn't Great
What's still not good is how the developers still don't seem to understand that advertising as a game where you can play as a sniper means the sniping element needs to be well incorporated, smooth and fun. The fact that there are so many guns in the game but you are limited to only 2 (a pistol and a sniper) takes away from some of the realism and a lot of the fun. Given the violent nature of the game, it should be no surprise that players will want to kill their enemies in as many ways (and with as many guns) as possible. There are still some graphics problems, such as the faker than fake looking blood and also the strange decision to cut off at your character's legs, which you could see in the first game. A big issue that goes beyond personal preference is the fact that the game is still quite glitchy, with various bugs being reported by many players. There have definitely been improvements as far as the AI and NPC goes, but a lot of their movements and decisions are as dumb as ever.
The Bottom Line
Whilst this instalment of ghost warrior is surely better than the original, there is still some work to be done to make it the game that it's supposed to be. Unlike the first, this is a game that I'm not actually that hesitant to recommended. It has its problems, but you'll definitely be able to kill a lot of time playing it.
Pros
Some much needed fixes in terms of AI and graphics
Short, easy story
Cons
Still too many bugs to just let slide
We need more guns!
6/10
Playstation 3 Screenshots
See Also
Viewing games 1 to 6