Space Ace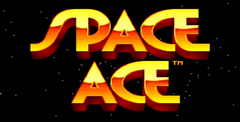 Click the "Install Game" button to initiate the free file download and get compact download launcher. Locate the executable file in your local folder and begin the launcher to install your desired game.
a game by
Entertainment International
Genre:
Action
Platforms:
PC, SNES
Editor Rating:

7.8

/

10

, based on

9

reviews
User Rating:

8.0

/

10

-

2

votes
Rate this game:
See also:
Mystery Games, Quest Games, Kusoge Games
Manufacturer: RADYSOFT INC.
Ace is being attacked by the evil commander Borf who plans to take over the Earth by using his dreaded weapon... the Infanto Ray. Only you can guide Ace through treacherous battles to destroy the Infanto Ray, save Earth and rescue the beautiful Kimberly.
Space Ace, the arcade follow-up to Don Bluth's Dragon's Lair is now available with the breathtaking full-screen animation and sound of the original laser-disk game. Advanced compression techniques allow for over 40 fast action scenes to be brought to life on your personal computer.
Download Space Ace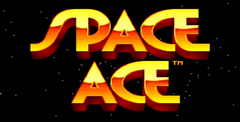 System requirements:
PC compatible
Operating systems: Windows 10/Windows 8/Windows 7/2000/Vista/WinXP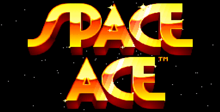 System requirements:
PC compatible
Operating systems: Windows 10/Windows 8/Windows 7/2000/Vista/WinXP
Pentium II (or equivalent) 266MHz (500MHz recommended), RAM: 64MB (128MB recommended), DirectX v8.0a or later must be installed
Game Reviews
Machine: SNES
Manufacturer: Absolute.
Awesome graphics abound, but the levels in this action game are short, and there's not much to do to get through them.
Machine: Super Nintendo
Manufacturer: Empire Software
Pretty Cool For A Guy Named Dexter!
Life as a space hero can be pretty miserable sometimes. Like now, for instance. The evil Commander Borf has blasted you with his Infanto Ray and turned you into a little kid, captured your gal, Kimmy, and is threatening to conquer the Earth.
On top of all that, your name is Dexter.
Your mission?
Rescue the girl, save the world, run the bad guy out of the galaxy, and regain your manhood (not necessarily in that order)!
Now all the extraterrestrial action of the smash-hit arcade game comes to your Super NES with 14 wacky and challenging levels of intergalactic mayhem! Over 50 video sequences from the original game put you in the action!
Manufacturer: Entertainment International
Machine: Super NES
Theme: Action
How many of you remember the old laser disc game Space Ace? It came out roughly about the same time Dragon's Lair and Cliffhanger. Now a brand new version of this game is coming out for the Super NES. It is a conversion on par to how Dragon's Lair was done.
You are Dexter, a brave young space geek, who has the ability to transform into Space Ace. He must take on a master of evil and save the world. A fine representation of the arcade version.
Manufacturer: ReadySoft
Machine: Sega CD
Theme: Action
Space Ace is on its way to the Sega CD. Based on the classic coin-op, this game is a great translation.
You are Dexter, a hero who has the ability to transform into Space Ace. It seems that the bad guy, Borf, has developed the Infanto Ray, making him a threat to the entire universe. But most importantly, he has kidnapped Kimmie, your girlfriend.
The interactive footage is great, without too much access time. If you were a fan of the arcade version, you're sure to like this one.
# of players: 1
Difficulty: Easy
Available: March 1994
Theme: Action
Borf, a local and hostile blue alien, has decided earthlings are fit to be enslaved. Using the powers of the Infanto Ray, he plots to zap all earthlings into helpless infants. But before putting his plans into Action, he runs into our hero Space Ace who means to put an end to Borf's evil scheme. As Ace races to save the human race from slavery, Borf hits him with a dose of the Infanto Ray and kidnaps his girl Kimberly. Space Ace is too much man to be turned into a baby. Instead, he turns into his younger counterpart, Dexter, who must now rescue his girlfriend and stop Borf's attack.
Manufacturer: Philips
Machine: CD-i
Theme: Action
Release: 1994
No. of Levels: 7
People say:
9
This title brought the arcade game home for me. I loved the old LD game, and this one is a perfect match. I don't know how they did it, but everything is pixel perfect. My only real qualm is with the ending (it's the same as the arcade!), which I found a bit short. The control is perfect. After I beat it several times, I got a little tired of it. The excitement eventually wears off. Every CD-i owner should try this.
8
The CD-i is really becoming a strong contender with games like this. Space Ace is a blast to play and is truly faithful to the original coin-op. The digital video is perfect and the game controls great. Space Ace can be difficult to play at first until you get the timing down. However, after beating it a few times, the challenge is gone. If you are an owner of the CD-i, you don't want to pass up this perfect translation.
7
This is one of the most faithful arcade translations for any system. Space Ace comes out true to the arcade version in every way. All the animations from the scenes have been ported over to the CD-i with amazing color and clarity. The voice-overs and music are a direct digital transfer from the laserdisc. The only problem is that the game is a little easier with a larger margin of error to make your moves.
7
This is a picture-perfect translation of the arcade version, with superior graphics and sound. It sure brings back memories of the quarter-blowing arcade days. Despite that, let's face it - the game has very little replay value and is more exciting to look at than to play. Still, credit must be given for such a flawless reproduction, and the game controls very well (especially with the joypad peripheral). Save Kimy!
Interactive cartoons take center stage again with Space Ace. This Dragon's Lair clone doesn't offer anything new, except more voices and a better story. The plot's simple: You guide Dexter through a series of point-and-click adventures trying to save his girlfriend.
The graphics aren't any better than those in Dragon's Lair, though you'll see more fantastic creatures and exotic locales. The color bleed on the Sega CD is overly apparent in this game.
The deep-space disco music is greatly enhanced by voiceovers. it's just what these cartoons need.
Space Ace is great for animation buffs or gamers who enjoyed Dragon's Lair. If that's you, pick up the Space.
ProTip: If you energize into Ace, you'll see a whole different series of scenes.
Space Ace is a very poorly done game translation of the taser-disc arcade game. If you want the look and feel of the original, check ReadySoft's Sega CD version.
ProTip: In Space Station Alpha, watch out for the gunner on the left just after the stage begins.
This hard-to-play side-scroller really grates on you after just ten minutes. The awkward controls (you fall off ledges for no reason at all) and pixilated graphics (the cut scenes, which are meant to be humorous, are just hideous) combine for one of the most unplayable video games in recent memory. There's no challenge in getting through this game... just frustration.
There's gotta be a better way to spend your money, and if you can't find one, then you deserve this brainless game. Rental is written all over it.
SNES/Super Nintendo/Super Famicom Screenshots