Speedball 2 Tournament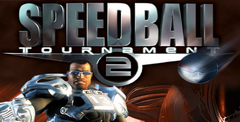 Click the "Install Game" button to initiate the file download and get compact download launcher. Locate the executable file in your local folder and begin the launcher to install your desired game.
I'm Not Well. The symptoms are a widening of the air passages, and a feeling that although I was breathing out normally, every intake of breath seemed to inflate me a little bit more. It wasn't unpleasant, but it was accompanied by a darker feeling 2ft Mow. The sensation was like a dozen Inkers hurling crusty loaves around in my gut.
The doctor asked me the usual questions. What are you eating, do you smoke, is anyone remaking any dearly beloved games from your youth, have you been on the absinthe. All that stuff. It turns out that someone was remaking Speedball 2, and I was suffering from defensive nostalgia.
Back In The Day
Specdball 2 is nothincj short of an all-time 16-bit classic, from the glorious reign of the Bitmap Brothers. It was the days when eight-directional scrolling was something to splash on your box, and the Bitmaps delivered not only a technically impressive game, but one with gameplay that felt so natural and balanced that manuals, and a life outside your bedroom, became immediately unnecessary. And now, with Mike Montgomery of the Bitmaps in a supervisory role, Kylotonn are remaking the classic retro future sport. A number of guestions spring immediately to mind. Mainly, what are they going to do to it? Yann Tambellini, the creative director of the whole shebang, fields this vague question.
"We're going to keep a big part of the classic game - for example, it'll be playable from the top-view," says Tambellini. This is reassuring; during a teaser tour of the 3D arena, I recently had a horrific vision of first-person gameplay. I've even dreamed of playing this version, and it was rubbish. Tambellini continues: "There'll be two modes for players. The older people can have classic gameplay, with the original controls and just the one action button."
Work In Progress
So that's the retro die-hards hopefully placated - what's the new stuff? "We thought that 17 years on, we could make the gameplay a bit deeper. So in advanced mode, it'll be playable with keyboard and mouse. Aim with your mouse and run with the keyboard. You'll be able to jump, shoot during a jump, curve the trajectory of the ball and so on." Is it working? Well, the reason they've not released that much gameplay footage at this stage is because that's exactly what they're working on.
"We're not really at an alpha or beta stage - this kind of game is difficult to fix on a scale like that. We've got playable code, but right now we're working really hard on the gameplay and the online engine." There's a playable version out there right now, in a secret room? "Oil yes," says Tambellini. "Very playable."
Lost In Translation
The team development is intact, as you'd imagine, although the stats of the original Speedball 2 have been adjusted. Ladies, gentlemen and cyborgs will be playing against each other and together, with respective proficiencies in speed, strength and accuracy. There'll be nine to a team, instead of six, and the somewhat esoteric stat of 'intelligence' has disappeared.
"Players have six statistics - like speed, strength, accuracy..." continues Tambellini, but at this point in the interview we then spend a few seconds trying to communicate beyond our common vocabularies, resulting in me finally translating the Frenglish stiffness' into stamina', a statistic which is explained to me as affcctinq "the rate at which yon lose stiffness". Yikes. That sixth stat suddenly feels unimportant, and we move on to qlorious distractions of power-ups - all of which remain intact: bumpers, team improvements, tunnels, the works.
But what was that online enqine he mentioned, earlier? The essence of Speedball, it seems almost too obvious to say, was sticking two joysticks into your computer, invitinq people around who'd never played it before and beating them. What multiplayer options do Kylotonn have in store for ns?
How Much?
"There will be two online games. The first is just friendly matches, you can play against anyone at any time. The second part of our online matches, with a monthly subscription, will save your matches and give you an online ranking over five different leagues. At the end of the week, you'll be able to advance according to your score." Hmmm. More monthly subscriptions? However, we're assured it'll only be two or three Euros per month, whatever they are.
Talking to Kylotonn calmed the feeling of dread in my guts. They get it, for sure. As to whether they can build a game that'll cut it in 2007 on the sandy foundations of nostalgia; well, we honestly can't wait to find out.
Download Speedball 2 Tournament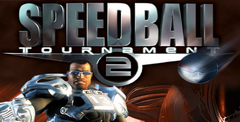 System requirements:
PC compatible
Operating systems: Windows 10/Windows 8/Windows 7/2000/Vista/WinXP
Similar Games
Viewing games 1 to 7