Knockout Kings 2000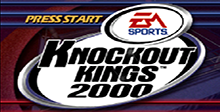 Click the "Install Game" button to initiate the file download and get compact download launcher. Locate the executable file in your local folder and begin the launcher to install your desired game.
a game by
Black Ops Entertainment, and EA Sports
Genre:
Sports
Platforms:
Nintendo 64,

Playstation,

PSX

Editor Rating:

7

/

10

, based on

2

reviews,

4

reviews are shown
User Rating:

8.7

/

10

-

3

votes
Rate this game:
See also:
Arcade Games, Fighting Games
People say:
7
Knockout Kings 2000 is nothing like the previous version. It's about two and a half times faster and about that much more exciting. Gone are the lethargic swings and slow-as-molasses gameplay and in are decent speeds and good hard hitting. Is that enough to make it good? That depends--are you into sim or arcade gameplay? If you answered sim, you won't be disappointed. The format hasn't changed much from last year. Take your pick of 50 classic fighters and square off against the computer or a friend. As a two-player game it's not bad. You definitely need technique to be successful. In other words, mindless button smashing will only deplete your energy and leave you open for a knockout. Single-player is even harder. The computer knows how to box quite well. Taking a created boxer through the ranks involves accumulating training points and winning fights. Essentially beating the upper rung of fighters is impossible until you get enough attribute points under your belt. As a sim fan I like the meticulous training and building required to win at this game. It's certainly not as flashy as some of the arcade-style fighters out there but overall it offers a good amount of replay value. One thing I don't like is the loose collision detection (hitting through an opponent's body). Otherwise it's a fun and challenging title.
6
I have a real problem getting any enjoyment out of something claiming to be a boxing 'simulation'--it is, after all, just two guys thumping each other isn't it? The training and 'career' stuff really didn't hold my attention, and while I can see that this is a big improvement over the original, I still think EA is taking boxing way too seriously. It's probably just me, but I think the Ready 2 Rumble approach is much more appropriate.
7
Generally speaking, I'm not a huge fan of sim sports games like Knockout Kings. But in this case, I had a good time. Maybe it's something about beating people up that brought on my change of heart. More than likely it's the game's depth. This highly technical style of play is a nice change of pace from other mindless fighters out there. But then. I'm not a fan of boxing in real life so there's probably a lot about the game I didn't appreciate.
7
EA has addressed some of the issues which plagued last year's Knockout Kings: game speed and control. Tweaks to the game have made Knockout Kings 2000 one of the better boxing games I've played on a console system (but can anything beat 4D Boxing??). While the character building aspect of the game is ultimately its biggest strength, fans of arcade boxing should also give Knockout Kings a chance. Too bad the announcers are so repetitive.
Download Knockout Kings 2000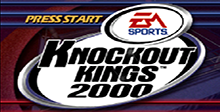 System requirements:
PC compatible
Operating systems: Windows 10/Windows 8/Windows 7/2000/Vista/WinXP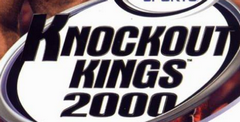 System requirements:
PC compatible
Operating systems: Windows 10/Windows 8/Windows 7/2000/Vista/WinXP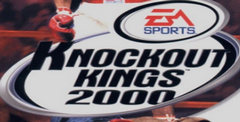 System requirements:
PC compatible
Operating systems: Windows 10/Windows 8/Windows 7/2000/Vista/WinXP
Game Reviews
Overview
In the beginning, life was frustrating for PSX gamers who loved boxing. There were plenty of other sports to play but unfortunately nothing that allowed you to give someone a bloody nose as you smacked them around the ring. That all changed when EA Sports introduced Knockout Kings, which quickly became a hit and enticed other companies to release their own boxing versions. Now EA Sports has followed up with the anticipated sequel, Knockout Kings 2000. This game boasts an incredible lineup of real fighters from past and present and lends a hand in the question that boxing fans invariably ask, who was the greatest of all time?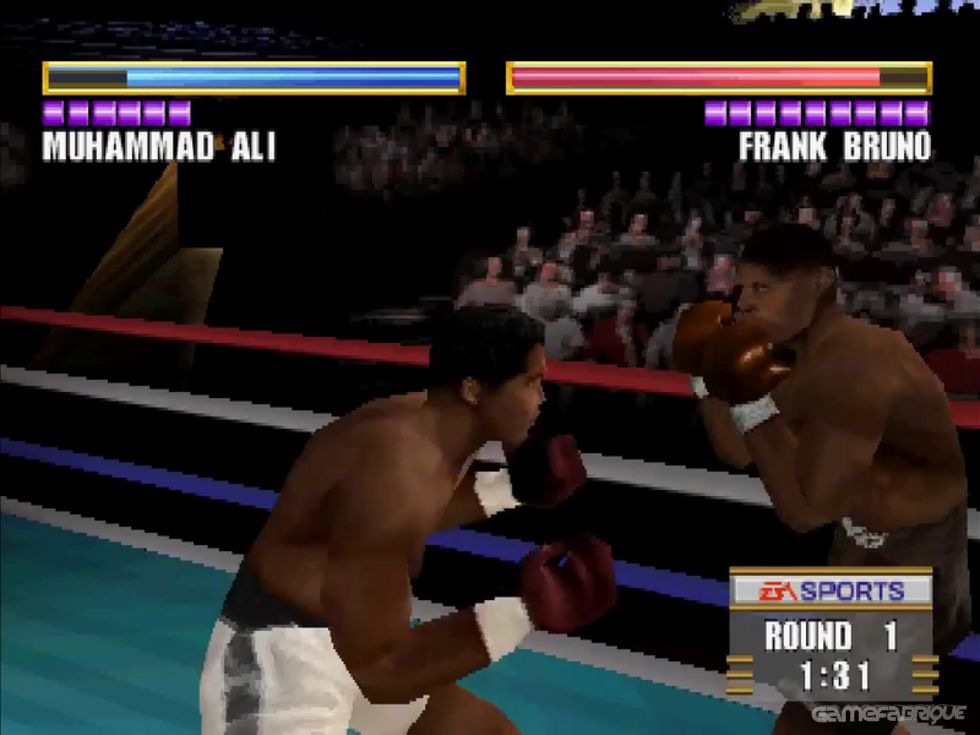 Gameplay
Gameplay is the area where folks will notice the biggest improvement. The first game tried to compensate for a fighter's speed by putting an annoying delay between the moments you hit the hit button and when the punch is actually thrown. Although they meant well, I hated hitting a button and not seeing the move executed until three seconds later. Throwing punches now feels a bit more arcadish because there really isn't a huge, noticeable difference between someone with a speed of 100 and someone with 65, but the change is a good one. This game is a lot more fun to play and you will find yourself more drawn into trying to make combinations or tricking the other player to open up their defensive guard.
Defensive fighting has improved. You can move from a guarded position and immediately throw a punch and then move back into the guard. While you're hitting you're vulnerable to a counter punch so someone can try to fight defensively, especially if they're faster but weaker. You can also dodge left or right or move your upper torso back. Some of the heavyweight greats do a terrific job of this and you really have to time your punches to nail them. There are still the standard flurries you can throw but there are also combinations you can throw with normal punches. Sometimes these are a bit hard to get down but they're well worth the time to learn as you can punish the body and then throw a surprise combo towards the head.
Training has definitely improved. Someone in EA land must have heard the groans of gamers complaining that training didn't involve any user input and that it really didn't matter if you did the interactive training or not. That has been tossed out the window and a more elaborate training routine implemented. You first get to pick what country you want to train in or what US city (for example: Japan, Germany, Chicago, Philadelphia, and others). Which gym you select will also determine how your training takes place. Although this is a huge improvement, maybe allowing you to pick your promoter and trainer would add some spice for the next go-around. For the interactive training, you're set up in front of a heavy bag while your trainer yells out what punch or maneuver that he wants you to perform. How quickly you follow his instructions determines how much your skills improve.
Slugfest is the arcade mode where there are no rules or referee and you get special combinations and knockout punches when you power up. There is a new classic fights section that lets you relive great fights like Ali vs. Norton, Hagler vs. Leonard, etc. If you don't know much about the fight you can view the detailed information of each bout to set up the mood. Career mode has gotten an overhaul in that you get more control over your fighter's appearance and as you climb up the ladder you also get to pick the special punches that define your character. It's a little harder to find the winning moves in this game (in the original all you needed was one combination) but after playing long enough you can figure out that you can KO people out pretty easily using a certain punch and combo.
Graphics & Audio
The graphics are incredible, with each fighter looking more realistic than ever with grafted on faces and realistic body movements that include eye blinking. The music is mostly done by the rapper "O" who sets the perfect tone for a bloodfest. The music is changed often enough that it really never becomes annoying and instead enhances the game. The commentators are the same two loveable folks: Al Albert and Sean O'Grady. Although they're better this time around, you will still get a miscall here or there or there will be a large delay between the event and their commentary. The intermission gals didn't improve but who cares about that when this is a boxing game? The only other graphics glitch that bothered me from time to time was when punches would appear to go through someone else's body or hit just air and still register as a connected punch.
Bottom Line
This is a terrific game and worth buying even if you have the old one. Although Knock Out Kings 2000 has some competition out there it is still #1 for boxing sims. If they want to make as much improvement in the next version as they did here, they're going to be hard pressed to come up with new ideas.
Aside from Nintendo's lighthearted Punch-Out!! series, professional boxing is one sport that has been sorely under-represented in console gaming, which is strange, given the huge success of two closely related genres, pro wrestling and fighting. The forthcoming release of Midway's ultra-addictive Ready 2 Rumble goes a long way to remedy the situation; however, true fans of the "sweet science" probably should check out EA Sports' Knockout Kings 2000.
The first decent boxing game in ages, last year's Knockout Kings for the PlayStation was criticized nonetheless for its so-so graphics and slow-as-molasses gameplay. Fortunately, the first N64 installment of the series seems to correct both shortcomings. In addition to an arcade-style Slugfest Mode, the game has a Career Mode that lets you guide one of 25 real-world pugilists through the pro ranks all the way to the world championship. You can even create your own custom fighter.
The game's greatest appeal, however, is the ability to pit past greats like Muhammad Ali against today's superstars, such as Evander Holyfield and Lennox Lewis. While it is a true boxing simulation, Knockout Kings 2000 does make a few concessions to compete with flashier games such as Ready 2 Rumble; after charging your fighter's punch meter, you can release a motion-blurred haymaker that sometimes makes your foe do a backflip before hitting the canvas.
While this is a small concession, it undoubtedly will make a few boxing purists cringe. On the plus side, a wealth of options lets you customize the action to your liking. If you're just learning the game, you can assign all punches and defensive moves to a single button, or you can simply remap the controls to make blocking or unloading your power punches a bit easier. In addition to the traditional side view, there's also a vastly superior Punch-Out!!-style, over-the-shoulder view. (We don't know why it's not the default.) While it doesn't have much of an impact on offense, this view makes it much easier to spot and dodge your opponent's punches.
If you're bored by all the lookalike fighters out there, this one's worth a gander.
Round two of Knockout Kings ring dominance is about to begin, this time with a Nintendo 64 edition added to the card. At press time, only details and screens of the N64 version were available, which looks to feature over 25 boxing legends, including the best pound-for-pound fighter in the world, Roy jones Jr., and the true heavyweight champ, Lennox Lewis. Kings 2000 also has a new flashstart option that enables gamers to hit the ring in a snap, along with a create-a-boxer mode and a Great Fights slugfest that lets you re-live classic matches of the past. Look for Knockout Kings to make another run at the championship this fell.
Nintendo 64/N64 Screenshots
Similar Games
Viewing games 1 to 13