Knockout Kings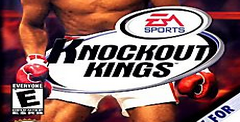 Click the "Install Game" button to initiate the free file download and get compact download launcher. Locate the executable file in your local folder and begin the launcher to install your desired game.
Ever wondered how Joe Louis would have fared if he had fought Lennox Lewis? Or how Sugar Ray Leonard would have got on in a scrap with Jake La Motta? No? Alright, how about if I ask if you've ever just felt like strapping five pounds of plaster of Paris and leather to your fists, climbing into a ring with someone and pounding the shit out of them - but been too scared to, because it hurts when they hit back? Good. Because EA, purveyors of quality sports games for the masses, are about to give you the chance to pretend instead.
Knockout Kings is the first time EA have attempted to move into the sweat-soaked, muscly-bodied, vaseline-faced world of professional boxing. As with all their other games, you can expect enormous attention to detail, motion-captured sports people going about their business, fancy commentary teams and - most importantly - big-name stars. They've signed exclusive rights for Muhammad Ali, Evander Holyfield, Sugar Ray Leonard and Oscar De La Hoya, with Leonard, De La Hoya and Shane Mosley donning the ping-pong balls to get all their fancy moves down for you to duplicate. (They were going to use Ali, too, but since everyone would have thought they'd done it on the cheap and used Katherine Hepburn, they decided not to.) For example, Leonard's famous piss-taking bolo punch is there, as are the scary De La Hoya super-fast jabs.
You'll be able to compete in the light, middle or heavyweight ranks, either as one of the all-time greats or against them, creating your own boxer from scratch. (Just think of the fun you'll have making up your nickname.) There are 38 famous sluggers in all, featuring most of the big names of the 20th century -including Sonny Liston, Marvin Hagler, Floyd Patterson, Roberto Duran, Larry Holmes, Rocky Marciano and Jack Dempsey.
Each boxer's weight, height, speed, strength, reach and stamina is rated accurately. The boxers do a pretty good job of looking like the people they're supposed to represent, and their fighting style is replicated in the Al. Rocky Marciano, for example, will just keep coming at you regardless of what you hit him with (we suggest a .356 Magnum), whereas Jake La Motta will simply eat hamburgers and do second-rate Robert De Niro impressions before going home to beat his wife.
The attention to detail includes licensed Madison Square Garden padding on the ring posts, and a full commentary team (Americans only, unfortunately - no Harry Carpenter) to describe the action. They've even motion-captured a referee who'll weave about in a poncy shirt, waving his arms and getting in the way. With a bit of luck you'll be able to Caccidentally' deck the little sod. Sadly, they've decided against a CNotable East End Villain in the ringside seats for each fight' option.
You can't beat a good boxing game, and this one looks like it's going to be a cracker if you're even remotely interested in the sport. It'll be available in the autumn, but we'll have a full review rather sooner than that. If EA are still talking to us after the Muhammad Ali joke, that is.
Download Knockout Kings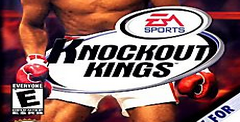 System requirements:
PC compatible
Operating systems: Windows 10/Windows 8/Windows 7/2000/Vista/WinXP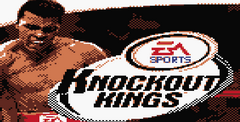 System requirements:
PC compatible
Operating systems: Windows 10/Windows 8/Windows 7/2000/Vista/WinXP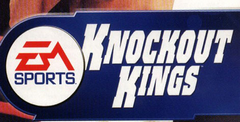 System requirements:
PC compatible
Operating systems: Windows 10/Windows 8/Windows 7/2000/Vista/WinXP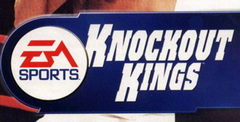 System requirements:
PC compatible
Operating systems: Windows 10/Windows 8/Windows 7/2000/Vista/WinXP
Game Reviews
It's amazing that it's taken this long for a boxing simulation to hit the PlayStation, but what's not surprising is that EA is the company that decided to break the dry spell. Finally, boxing fans will be able to step into the ring with Knockout Kings.
In their efforts to make a comprehensive boxing game that spans generations, EA licensed more than 38 real boxers that include legends such as Muhammad Ali and Sugar Ray Leonard in addition to current favorites such as Evander Holyfield and Oscar De La Hoya (who also served as a consultant and provided motion-capture). Each 3D boxer looks very close to their real-life counterparts thanks to texture-mapped faces and similar polygonal body models. Additionally, each boxer's vital fighting statistics (such as strength, fighting style, weight, height, stamina and reach) will provide the soul of each fighter, and will determine how he can be used or abused in the ring.
Apparently, EA is sparing no expense in making this game an immersive boxing experience. The voice of Mills Lane will provide the instructions before each fight, followed by two-man commentary by Sean O' Grady and Al Albert. With such attention to detail being put into Knockout Kings, the future seems bright for the PlayStation's first true boxing simulation.
MANUFACTURER - Electronic Arts
THEME - Sports
NUMBER OF PLAYERS - 1 or 2
Surprisingly, there is quite a respectable history of video game adaptations of the sport of boxing. The tradition started with Atari Boxing and continued on with such notable titles like Ring King, Mike Tyson's Punch Out (both on the NES), Muhamad Ali Boxing, Buster Douglas Boxing, Evander Hotyfield Boxing (all on the Sega Genesis) and Super Punch-Out (SNES). Although some of these titles featured real boxing stars, none have as many past and current greats in one game as Knockout Kings. There are some no-shows like George Foreman and "Iron" Mike Tyson who were left out due to legal and uh ... moral reasons, but at least you can create them in Career Mode.
To round out the total boxing experience, we also have referee Mills "Let's get it on!" Lane in the ring and Jimmy "It's show time" Lennon Jr. making ring announcements. Lane can be heard before and during the bout spouting warnings as well as delivering the count. Rounding out the bells and whistles are Sean 0' Grady and Al Albert in the commentary booth. Bells and whistles aside, Knockout Kings features realistic fighting action which is crucial in a game with such top names. The version we played displays some nice motion-captured movements, but it still animated like the boxers were underwater.
This should be corrected when a review copy floats (no pun intended) our way. Each of the fighter's characteristics affect the style and how well he will fight. This means that dream matches between such greats as Muhamad Ali and Evander Holyfield should yield fairly accurate results as long as they are played by equally skilled players.
Choose from several different modes including Exhibition, Slugfest (no-referee, all-out scrapper), Training and Career. In Career Mode, you create a boxer and customize his looks, then start training. You can enter into the light-, middle- or heavyweight classes depending on how big or diminutive you want your fighter to be. It is unclear whether there will be an option to choose your ring music (Career Mode didn't work properly on our copy yet), but all the real boxers in the game have individual theme songs that reflect their personalities. You can expect such diverse aural experiences like hip hop, rock or big band and swing music. Knockout Kings will make its way to stores this November.
People say:
8
While this is no Punch-Out!! (my personal favorite boxing game), Knockout Kings is pretty good on its own merits. It reminds me a little of K-i Fighting, only much more responsive and playable. The sheer number of real boxers packed in this thing as well as the create-a-boxer option votes well for EA's reputation for "sweating the details." The only thing is, people seeking immediate, arcade-like action (like I was initially) will be disappointed. This is like a boxing chess match. You really have to be mindful of keeping your guard up, throwing the right punches, dancing around, and so on. It has a slug-fest option but it's not as wild as others I've seen. So really, knockout Kings is as close as there is to a real boxing sim for the PlayStation. It fits easily into that genre. The gameplay and mechanics are tight enough to capture the feel of the sport quite nicely. Connecting with a good punch is no easy task but it's satisfying when it happens. It's obvious this game was made to be played as a two-player contest, though. It's much more entertaining to play than one player, believe me. Some minor flaws--It'd be nice if you could pivot and hold up your gloves in the block position, plus a bit more speed overall would be nice. Complainin' aside, I'm .psyched about this fine boxing game.
7
What EA tried to do with Knockout Kings is definitely admirable, but I don't think they quite hit the mark they were shooting for. The boxer selection is impressive (though Tyson and Foreman are MIA), and the play modes are decent (Career Mode is excellent), but the control is too sluggish and imprecise, which ultimately detracts from the experience. Still, it's a great first try, and I have to admit--2P play is way better than going solo.
5
Part of the difficulty with KK is just getting used to it. You have to keep telling yourself that it isn't supposed to be like other fighting games. Keep an image of Tekken in your brain and you just won't get it. Once you get into the vibe though, it's OK. I did find it a bit boring and slow though. It doesn't really capture the spirit of the sport as well as you'd expect. Punches don't seem to carry enough "weight" so it feels a bit lame.
7
Knockout Kings is the best boxing game to come out in a long time. There're plenty of boxers to choose from and lots of challenge. It's great fun to create your own boxer too, but I recommend you don't go that route until you've played the game for a while. The control is very good, although it would have been nice to be able to move around the ring more freely. The punches could've been more brutal, too. For boxing fans it's a must.
Overview
Bob, weave, and hook your way to the championship with Knockout Kings. The newest offering from Electronic Arts has some of the biggest names in boxing history and tries to put to rest the tireless question of who is the best. Ever wonder how middleweight Marvin Hagler would do against a big heavyweight like Joe Louis?
Knockout Kings is the first boxing game released for the Playstation and is a definite winner. The game features 38 of the greatest boxers of all time and lets you battle it out in the lightweight, middleweight and heavyweight divisions. In this game you can create a custom character and rumble through the ranks to fight for the championship, or have two champions go toe-to-toe in a slug match. At first, it's hard to win at this game until you figure out the secrets of knocking down opponents without getting tagged and the black art of dirty fighting, but after that it becomes a very easy game to win. There aren't many boxing games in the market right now, so EA didn't have much competition. Despite this fact, they still put together an impressive package and have set a standard that will be tough for other companies to live up to.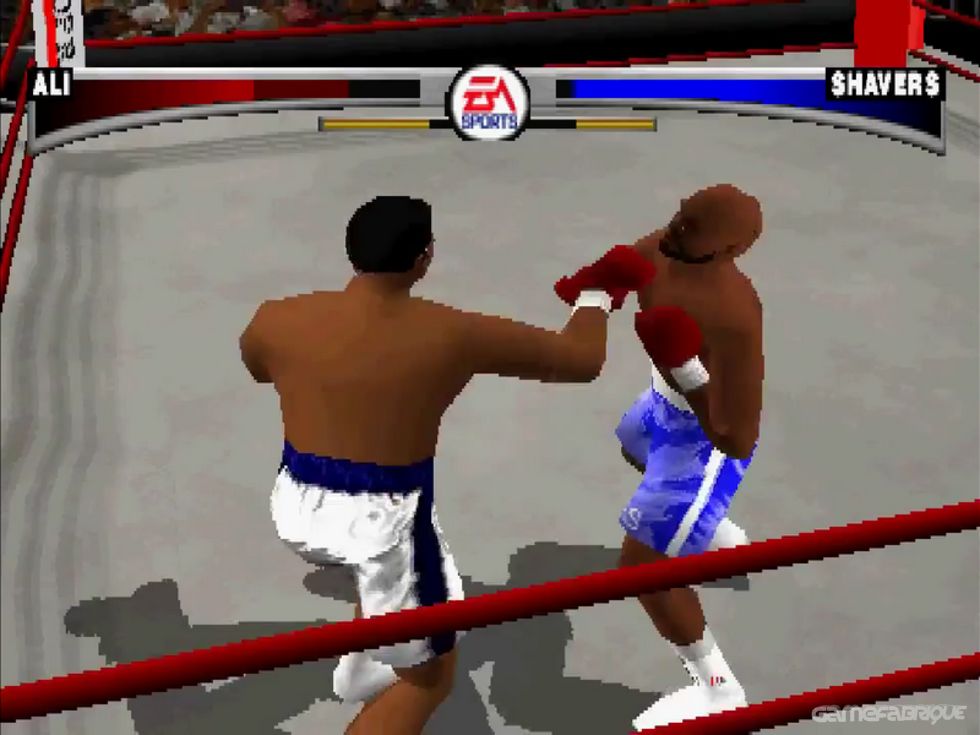 Gameplay
In the beginning, expect to lose. What I really mean is expect to lose almost non-stop. When you first play the game, it seems like anyone you control is a powder puff and the opponents are the most vicious humans in history. Even taking a proven champion like Ali and pitting him against a no-name lightweight will result in a loss.
The more you play, though, the more you start getting a feel for the game. Pretty soon you're trying different strategies and discovering what works and what doesn't. Now and then you're landing a power shot and scoring a knockdown, but you're still usually on the losing end. Then you discover the art of dirty fighting and suddenly you're unstoppable.
I was pleased Knockout Kings included dirty fighting in this game, because it happens to be as integral a part of the sport as the uppercut. You can low blow, deliver kidney shots, headbutt, hit while clinching and smack an opponent with an elbow. About the only dirty tricks they left off were rabbit shots (hitting behind the head) and ear biting, which I'm sure will disappoint leagues of Tyson fans. Be warned: you can get disqualified and lose points for dirty fighting, but you often lose anyway if you don't use them. So the skill is to utilize them to get the maximum benefit without getting disqualified; after all, who cares if you lose a point if you score a knockout? They also included taunts, which some fighters are famous for, but you can get knocked silly if you do this too close to flying fists.
In slug mode, you select two champions and select from one to three rounds in which to fight. There are no disqualifications in this mode, and it's a great way to experiment with different champions to see which one you like best. If you've built up a player in career mode, you can also select him and see how he would pit against the greatest. There is also an exhibition mode where the normal rules apply and is a little more like a regular fight. Unfortunately, in this mode you're unable to select a character you've built up; hopefully they'll change that when the next version comes out. Career mode lets you create a fighter and work your way up the ladder by fighting 30 no-names, then battling it out with the champions. Career mode also allows you to select the physical attributes that make your fighter unique, then train on power or speed before each fight.
Punching effectively can be a little frustrating at times because of the delay between hitting a punch button on the control and the actual punch being thrown. At first I thought this was due to shoddy programming, but I then discovered that they did this intentionally for slower fighters. I think a better implementation would have been just to make the thrown punch slower instead of using a delay, but nevertheless it doesn't take long to get used to it.
EA has one of the most impressive line-ups of available fighters that I've ever seen in a game. Some of the exclusive fighters they signed are Sugar Ray Leonard, Lennox Lewis, Evander Holyfield, Muhammad Ali and Oscar De La Hoya. They also included some big-name fighters from the past and some current fighters that show promise. Some notable fighters who were left out are Roy Jones, Jr., Foreman and Mike Tyson. One that they shouldn't have included was Butterbean, who isn't a champion by a long shot, and preferably should have been replaced by Roy Jones, Jr.
Graphics & Audio
The graphics for the fighters aren't all that flashy, but they were done really well, nevertheless. The leg and arm movements look smooth and natural, and you don't see anything that looks blocky as with most 3D polygon characters. The characters act and look like the real thing in the ring, and it shows EA put a lot of effort into making the game look authentic.
The sounds are pretty good as well, with Al Albert and Sean O'Grady (from Tuesday Night Fights) working as the commentators and Jimmy Lennon Jr. for the announcing. They even added Mills Lane for the championship fights, which is a real treat.
Bottom Line
This is a top-notch boxing game and I hope EA continues the series. The list of available fighters is incredible and overall gameplay is excellent. There are only a couple of things EA could do a bit better for the next game, but don't bother waiting. Instead, if you're even remotely interested in boxing, don't hesitate to buy this game.
So "bad" it makes medicine sick,Knockout Kings charges the squared-circle with the head-pounding thrills and addicting action that PlayStation boxing fans have been fighting for. From the legendary brawlers to the blood-splattering KOs, Knockout Kings delivers enough gameplay punch to make it a must-buy for all PlayStation owners--whether you like sports games or not It's that fun!
Let's Get It On
Knockout Kings hits the ring hard with the most mind-boggling list of current and former boxing greats ever gathered for one game.The lineup includes 38 fighters--such as Evander Holyfield. Muhammad Ali, Oscar De La Hoya, and Sugar Ray Leonard--each with their own classic styles and signature moves. If, however, you think EAs list of champs are really a group of chumps, you can create your own boxer in Career mode and work your way up though the ranks in either the light-, middle-, or heavyweight divisions.
Besides the Career mode, the game features a cool variety of match types that should satisfy you no matter what your mood is. Slugfests pit two fighters of any weight class (imagine Butterbean vs. Marvin Hagler) against each other in a no-holds-barred brawl where kidney punches are as legal as right-hooks. Plus, exhibition matches feature a more classic style of boxing with two fighters of the same size strategically circling the ring and jabbing for points.
Rope-A-Dope Skills
All the play modes help add replayability to the game, but it's Knockout Kings' championship control that crowns it king of die ring.You can bob and weave away from punches, taunt your opponent, throw haymakers, and switch your stance from right-handed to southpaw.The only thing missing is the ability to block as you dance around the ring.
Graphically, the game's a stud. Not only do the cyber athletes look stunningly like their real-life counterparts, but the game also goes into disturbing visual detail in ol der to display how rough the sport of boxing really is.You'll see fighter's feces get cut and bleed, cheeks bruise, and blood fly from your opponent's head as you club him with a staggering blow. Boo-yah!
Unanimous Decision
An exciting, fun, and competitive game, Knockout Kings will have you out of your seat cheering and talking smack--even during one-player bouts. Buying the game's not only cheaper than most boxing pay-per-views, but a lot more entertaining.
ProTips:
Throw body shots to force your opponent to drop his hands, then assail him with power punches to the head.
Cheap shot your way to an early lead. In the first round, hit your opponent once In the jewels and twice in the kidneys. But don't cheat anymore for a while, or you'll have a point deducted from you score.
Don't try to move away from an oncoming haymaker, it's better to stand in place and block the punch.
Confuse your opponent by switching back and forth between southpaw and righty. It'll make it difficult for him to know where your punches are coming from.
When your opponent is about to punch you, let fly a quick combo to smack him while he's open.
When you cut your opponent's face, use his blood as a target and continuously strike the same spot to deliver maximum damage.
Graphics
The facial bruisings, blood, and nasty cuts are unbelievably realistic, Everything from the way the fighters punch to the way they fall during a knockdown is top-rank.
Control
Knockout Kings' tight control and easy-to-learn button layout will have you beating down fools with haymakers and low blows from round one. If only you could block and move at the same time...
Sound
Announcers Sean O'Grady and Al Albert call the action, but their commentary is occasionally a step behind. The crowd is nothing more than background static.
Fun Factor
The "Real Deal," Knockout Kings stuns the sporting world with its hard-knocks gameplay and brutal boxing action. A new champ is crowned!
The first boxing game for the PlayStation, Knockout Kings hopes that its one-two punch of Golden Gloves gameplay and championship graphics will KO gamers this October.
Float Like a Butterfliy
Let's get ready to rummmble! Knockout Kings punches the PlayStation with the hard-hitting, bloody boxing action fans have been chanting for. The game features a whopping 38 boxers, from legendary old-timers to current champs (and chumps), including Evander Holyfield, Lennox Lewis, Shane Mosley, But-terbean, Muhammad Ali, Sugar Ray Leonard, Oscar De La Hoya, Ken Norton, and "Marvelous" Marvin Hagler. Wannabe fighters have the option of stepping into the ring as a real boxer or creating their own brawler and competing for the championship in the light-, middle-, or heavyweight division.
Sting Like a Bee
Rope-a-doping around the ring, Knockout Kings enables gamers to hit the canvas with all the moves, punches, and taunts of their favorite fighters. Each boxer's strength, speed, style, stamina, savvy, experience, height, weight, and reach are factored into every match. Plus, you'll see cuts and bleeding on the fighters' faces, eyes swollen shut, and flying mouthpieces as bodies drop. You can even fight dirty using low blows and headbutts. The frantically paced slugfests also include some of the most wicked knockdowns and punch combos of any boxing game.
Graphically, the fighters look extremely impressive: Sugar Ray, De La Hoya, and Shane Mosley were motion-captured to give the game the realistic movements of each legend, right down to De La Hoya's fierce left hook. If you're a boxing fan, Knockout Kings is your best bet for fist-to-face fun this fall.
GameBoy Color Screenshots
Similar Games
Viewing games 1 to 27