Suzuka 8 Hours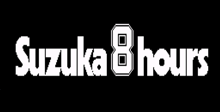 Click the "Install Game" button to initiate the free file download and get compact download launcher. Locate the executable file in your local folder and begin the launcher to install your desired game.
Manufacturer: Namco
# of players: 1 or 2
Difficulty: Moderate
Number of Levels: 5
Theme: Driving
If you're constantly running to the arcades to get a racing fix, wait no longer! Suzuka 8 Hours, the game that gave head-to-head racing a whole new meaning, will soon be coming home to the Super NES! Tear up and down the track on a choice of three super bikes and battle it out with a partner on the Split-Screen Two-player Mode. Or for the true test of stamina and endurance, race against the toughest riders in the world. Five courses are guaranteed to not only challenge you, but to put you in the hospital as well. Either way, if racing is your bag, then grab your helmet and get ready for the most grueling eight MODE hours of racing excitement you'll ever experience on two wheels!
Download Suzuka 8 Hours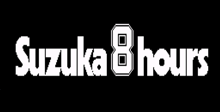 System requirements:
PC compatible
Operating systems: Windows 10/Windows 8/Windows 7/2000/Vista/WinXP
Pentium II (or equivalent) 266MHz (500MHz recommended), RAM: 64MB (128MB recommended), DirectX v8.0a or later must be installed
Game Reviews
Namco has enjoyed great success in the past with its motorcycle racing game, Suzuka 8 Hours. Now Namco has once again made waves in the arcade arena with the sequel to this outstanding coin-muncher. Get ready to shift gears, and throttle-up with Suzuka 8 Hours 2.
Featuring three new racing circuits to challenge racers, Suzuka 8 Hours 2 will obviously be big on replay value. The first of the new circuits, Green Hill Circuit, is a great test of your high-speed driving. The second, The Bay Side Raceway, requires a semi-high degree of technical racing expertise. Finally, there's Devil's Canyon which requires a high degree of technical knowledge.
In addition to the new racing circuits, players will also be treated to improved graphics and sounds. The motorcycle graphics have also been tweaked for increased realism. The controls remain the same as the original: you sit on a replica racing bike and maneuver by leaning into turns. The brake and throttle controls work, as does everything else, like a real motorcycle.
The cabinet itself can be linked to other Suzuka cabinets. What this means is that four two-player units can be combined to accommodate up to a whopping eight players!
Hit the track and burn it up with Namco's Suzuka 8 Hours 2 at an arcade near you.
Wrecks, racers, and radical controls -- what else do you want from a racing game? There's a fine time to be had with Namco's Suzuka 8 Hours.
On Your Marks...
After you've taken other racing games for a spin, hit the motorcycle track with Suzuka 8 Hours. The "8" in the title refers to the monster race at the end, an eight- hour blitz that'll make you miss dinner. You ride a sleek racing bike with a 250,400, or 750cc engine. Once aboard, get that knee down on the turns, or you'll go flying over the handlebars in a wild animation. Fortunately, you have responsive controls -- they require some practice at first, but ultimately they enable you to master the tough Suzuka course.
...Get Set...
The sharp graphics immediately suck you in to the race. Your behind-the-racer view puts you right on the track, and your onscreen gauges make it easy to check your race status. All that's missing is a map to show what's ahead, or a way of knowing who's closing in from behind. The horizon details aren't much, but you'll be too busy to notice.
The game's sounds are above average, but they could've been better. You get the whine of your own engine but not your competitors' engines, so you don't know how close someone is behind you. You get some tire screeches and the pow! of a wreck, but the frantic music is too distracting.
...Go, Speed Racer, Go!
While not state-of-the-art racing, Suzuka 8 Hours still provides a thrilling race. Gentlemen, start your 16-bit engines!
The latest entry in motorcycle racing simulators is a four-player monster featuring life-size motorcycle chassis units, each with its own monitor mounted between the handlebars. Designed for both participants and spectators alike, the massive base unit features a status board above each rider and a large monitor that enables spectators to view the action from the lead racer's point of view.
Up to four players race simultaneously in this one track, best-of-four laps race. All the bikes are the same. Driving skill determines the winner. Both the throttle and brakes are located in the right handlebar, enabling instant acceleration and deceleration. Riders must lean left and right over 45 degrees to steer through the sinewy course. Because of the full-size chassis, it's much harder to steer than other motorcycle simulators.
The graphics are gorgeous! You view the action from a third-person, behind- your-bike perspective. Extremely smooth animation in combination with highly-detailed graphics create a believable sense of speed and motion.
ProTips:
When taking curves, ease off the throttle early. Hit the brakes as little as possible.
Straddle the chassis and keep your feet firmly planted. For optimum control, don't sit directly on the chassis.
This is not just another sit-down simulator. You'll find yourself frantically leaning and lurching as fast as you can. Racing side-by-side against three human opponents makes it even more fun and challenging. Suzuka 8 Hours is an experience!
If you've been to the arcades lately, you've probably seen this very cool motorcycle racing game. Entitled Suzuka 8 Hours, you and an optional friend can go against each other in one of four modes of play.
You can have a one-player Circuit mode, or a one-player Battle mode. Or if you really want a war, you can go against a second player in a head-to-head race, or in a two-player Battle mode.
There are six tracks, filled with hair-pin turns, high-speed chases, and others threats. Six bikes are available for you to master. This could be one of the better racing carts around. Namco put a lot of effort into it. So if you like racing, it'll be worth your while to check this one out.
SNES/Super Nintendo/Super Famicom Screenshots