Teenage Mutant Ninja Turtles 2: Battle Nexus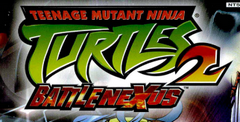 Ninjas are awesome. Given that you're a gamer, this should be an undisputable fact. Turtles, on the other hand, aren't all that awesome. They're lethargic creatures of the wild that don't seem to do all that aside from appearing in Super Mario games from time to time. However, as anyone who grew up in the early 90's can attest, when the two unlikely subjects combine, a new wave of awesomeness is formed: Teenage Mutant Ninja Turtles.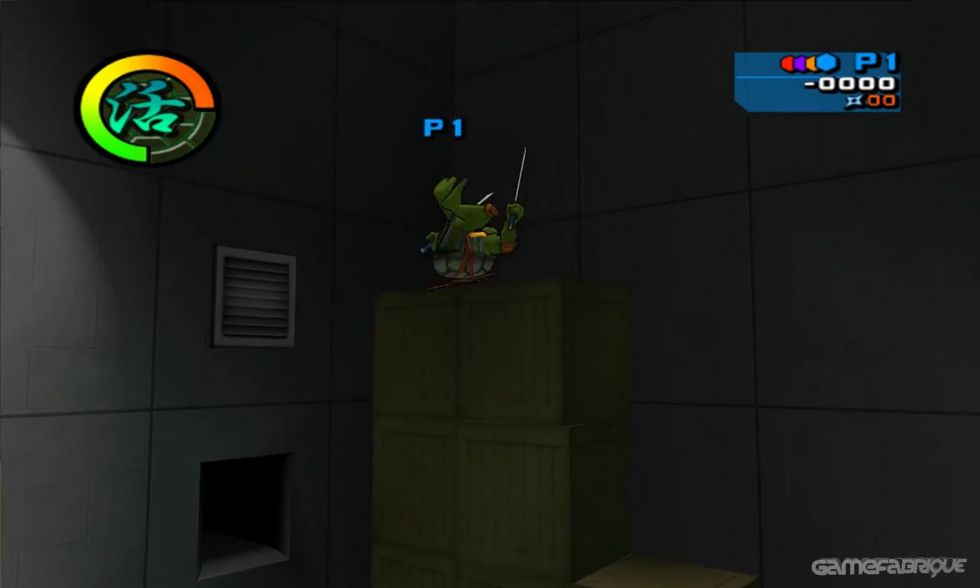 It's okay to say "Cowabunga" if you feel the urge.
In the past, ninjas, turtles, and video games always made for a good combination, and with the recent revival of the pop culture icons in a new cartoon series on the Fox network, it's fair to say that the magic might just happen again with Teenage Ninja Mutant Turtles 2: Battle Nexus. Does it? Well, read on to find out.
Teenage Ninja Mutant Turtles 2: Battle Nexus, just like the early arcade and NES titles, is a beat-em-up with an emphasis on beating things up. A bit redundant, yes, but the game itself is quite redundant. You see, not much has progressed in the beat-em-up genre aside from it moving to the wonderful world of 3D, and unfortunately, the core gameplay of beating things up hasn't aged too well. Teenage Ninja Mutant Turtles 2: Battle Nexus tries to remedy this by throwing in some platform-centric gameplay as well as some extremely light puzzle elements, but neither are too engaging or polished in any respect (the platforming especially).
Granted, beat-em-ups are perfectly fine when done right, but Teenage Ninja Mutant Turtles 2: Battle Nexus has one fatal flaw holding it back: unresponsive controls. Since beat-em-ups are all about, you know, beating other things up, this negatively affects the playability of the entire game. There's a slight delay between hitting an action button and then having it appear on the screen, so there's not much precision with combat. Perhaps that's why there are no effective combos or much of anything that would have spiced up the action any. To its credit, you can still effectively button mash through Battle Nexus, but the real challenge lies in trying to find the motivation to do so.
Now, let's move on to the positives' hmmm' well, I'm drawing a blank here. The visuals are decent, if somewhat bare, and the voice-acting and cut scenes are faithful to the show, but nothing is too impressive from a technical standpoint. There's a four player mode now, as well, but it might be hard convincing three friends to slog it out with you this time around. Honestly, the high point of the game is the unlockable arcade version of Teenage Mutant Ninja Turtles that was released in the early 90's ' the sad truth is that it's much more entertaining than the actual game.
Teenage Ninja Mutant Turtles 2: Battle Nexus is not "righteous", "wicked", "tubular", or any other 90's catchphrase that we were all so fond of. No, no - instead, it's decidedly mediocre and won't appeal to anyone but die-hard fans of the show. Bummer, dudes. In honor of our heroes-in-a-half-shell, save yourself the time and money and order a pizza instead.
Download Teenage Mutant Ninja Turtles 2: Battle Nexus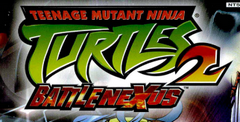 Playstation 2 Download
System requirements:
PC compatible
Operating systems: Windows 10/Windows 8/Windows 7/2000/Vista/WinXP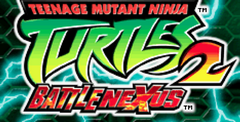 GBA Download
System requirements:
PC compatible
Operating systems: Windows 10/Windows 8/Windows 7/2000/Vista/WinXP