TMNT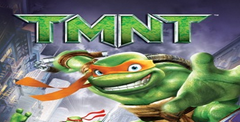 This turtle game - you'll forgive me for not calling it TMNT. but I try to avoid sounding like an arsehole wherever possible - isn't very good. A lack of mouse support is to be expected of a game without camera control, but no joypad support on a title designed for console is plain mean-spiritedness. Playing this turtle game feels like getting told off for something you didn't really do.
To its credit, it adds a good slice of speed to the 'Prince Of Tomb Raider' genre. Hanging from ledges, wallrunning, all that stuff is here in speedy, repetitive abundance, punctuated by occasional fight screens where you'll tap Z and X without skill, and win without effort. There are no combos; just a chain that's lazily set off by tapping Z. You just can't call it fun.
Quick tip: if you must play, don't use the cursor keys. I found problems on two computers with simultaneously moving diagonally and jumping. It would have been a welcome difficulty boost to a far-too-easy game, if it hadn't made it virtually unplayable. Luckily, after playing a quarter of the game, I found a (non-customisable) alternate layout on the keypad.
It's for kids, and that's fine. But children deserve better. Get them a version they can actually control. Better still, get your beloved sprogs a game that won't decay their minds through dumb repetition.
Download TMNT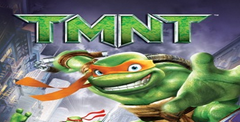 System requirements:
PC compatible
Operating systems: Windows 10/Windows 8/Windows 7/2000/Vista/WinXP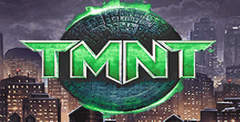 System requirements:
PC compatible
Operating systems: Windows 10/Windows 8/Windows 7/2000/Vista/WinXP
Similar Games
Viewing games 1 to 7