Vanquish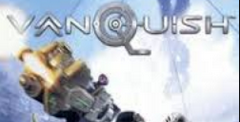 Click the "Install Game" button to initiate the free file download and get compact download launcher. Locate the executable file in your local folder and begin the launcher to install your desired game.
Get ready for some intense high-speed action like only Platinum Games knows how to do it in Vanquish. One of the most fast-paced third-person shooters available, Vanquish combines everything that makes mecha anime cool and delivers an intense – albeit short – experience that's perfect for any adrenaline junkie.
It might be over way too soon, but this is one of those games that sticks with you long after the credits roll. It's fast, cool, and has all the ingredients needed to make a truly memorable action game that stands out from an oversaturated market.
Redefining Shooters
Like in most Platinum games, here, you play as a no-nonsense, way past cool character named Sam Gideon. Unlike Dante from the Devil May Cry series, what makes Sam so cool isn't a demon-powered sword or an edgy sense of humor, but rather his high-tech super suit.
Sam's suit allows players to perform all kinds of crazy stunts and death-defying shootouts. Is the action going too fast for you to follow? No problem, as Vanquish also features an impressive bullet-time mechanic that lets you see every aspect of the battlefield.
Slowing down time allows you to plan your next move carefully. Sure, you could go into action all guns blazing, but that's just not how Vanquish works. At its core, this is a cover shooter: a more bombastic version of Gears of War's combat.
As fast-paced as the action can get in Vanquish, its robust camera system will help you to always keep the action in focus. However, it's worth mentioning that we did run into some minor camera glitches in our playthrough, but they never were game-breaking.
Over in a Flash
Let's get things out of the way here: the story isn't one of Vanquish's most polished aspects. If anything, the plot here exists merely as an excuse to see Sam doing cool flips and blowing up robots. Things such as character development and intricate power dynamics are nowhere to be seen, and that's not such a bad thing.
However, the lack of a deep plot also means that the game feels somewhat cut short. Without going too far with spoilers, the game ends on an unsatisfying cliffhanger that will keep you wanting more of Sam's wacky antics.
We played the game blindly on the "Hard" difficulty and it took us a bit over four hours to beat the entire campaign. While it might have been too short by third-person shooter standards, there was never a dull moment in our whole playthrough. This is a game that values the player's time and never fiddles too much on unnecessary things to pad out its playtime.
Visuals and Audio
The sheer amount of post-processing effects here is astonishing. Character models look good enough, but the layers of filters and particles help to deliver a uniquely gritty cyberpunk experience.
When it comes to the game's sound design, like every Platinum game, the soundtrack stands tall over every other sound. The industrial metal kind of soundtrack gives the game an added weighty feel. Blowing up robots and dodging bullets in slow-mo had never sounded as good as they do in Vanquish.
9
Vanquish is one of Platinum Games' finest titles. Its unique blend of cover shooter and full-blown character action game is amazing, even though the game is over too soon.
Pros
Great visuals and cool soundtrack
Solid controls
Responsive camera
Addictive gameplay
Cons
The game's too short
Lacks some enemy variety
Download Vanquish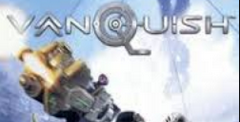 System requirements:
PC compatible
Operating systems: Windows 10/Windows 8/Windows 7/2000/Vista/WinXP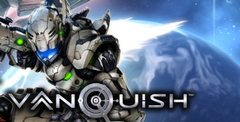 System requirements:
PC compatible
Operating systems: Windows 10/Windows 8/Windows 7/2000/Vista/WinXP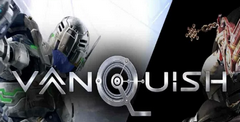 System requirements:
PC compatible
Operating systems: Windows 10/Windows 8/Windows 7/2000/Vista/WinXP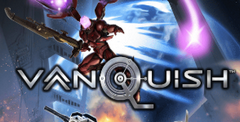 System requirements:
PC compatible
Operating systems: Windows 10/Windows 8/Windows 7/2000/Vista/WinXP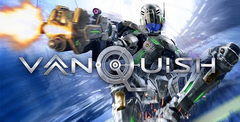 System requirements:
PC compatible
Operating systems: Windows 10/Windows 8/Windows 7/2000/Vista/WinXP
Playstation 4 Screenshots
Playstation 3 Screenshots
See Also
Viewing games 1 to 11